NewsfeedPandemic &nbspBus Driver Emergency: Massachusetts Activates National Guard to Help Drive Students to School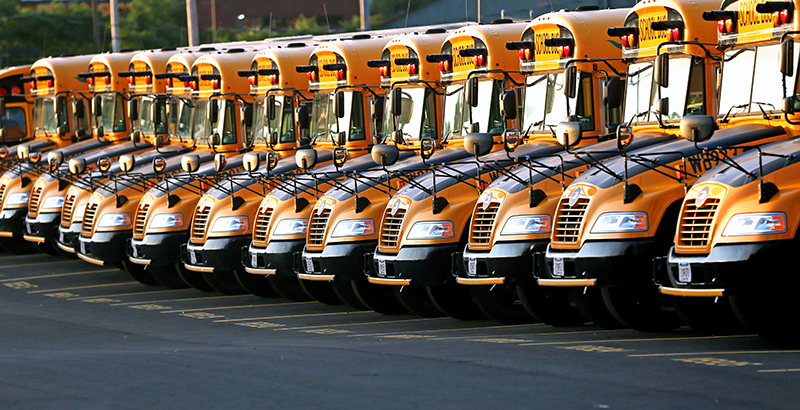 Get essential education news and commentary delivered straight to your inbox. Sign up here for The 74's daily newsletter.
In nearly every corner of the country, from Minneapolis to Philadelphia to schools across Florida, a severe shortage of bus drivers has only grown more urgent with each passing week of the school year. In some cities, parents are being enlisted and paid to help get kids to classrooms; in others, a lack of alternatives has left kids waiting for hours — or stuck at home entirely.
Today, Governor Charles Baker announced that the state of Massachusetts would be activating the National Guard and committing personnel to operate "school transport vans known as 7D vehicles to address staffing shortages in certain districts."
In an official release, the state said the governor's order "makes up to 250 personnel available. Beginning with training on Tuesday, 90 Guard members will prepare for service in Chelsea, Lawrence, Lowell, and Lynn … As with any school transportation worker, all activated Guard personnel will complete vehicle training to ensure the safety of children and families. Drivers will meet all statutory requirements for 7D drivers. Throughout the mission, the Guard will comply with all health and safety measures."
Click to read the the full order: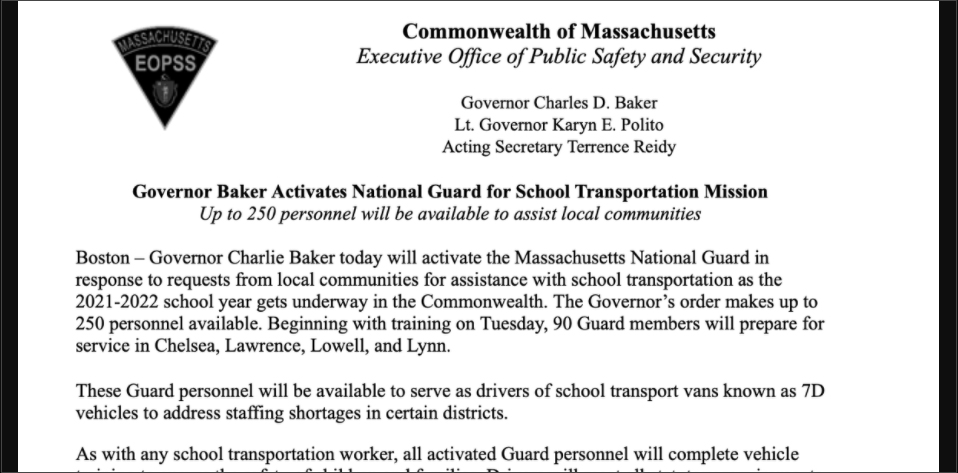 Submit a Letter to the Editor