Bob Dorough, 'Schoolhouse Rock' Composer Who Taught Generations of Kids Grammar and Civics, Dies at 94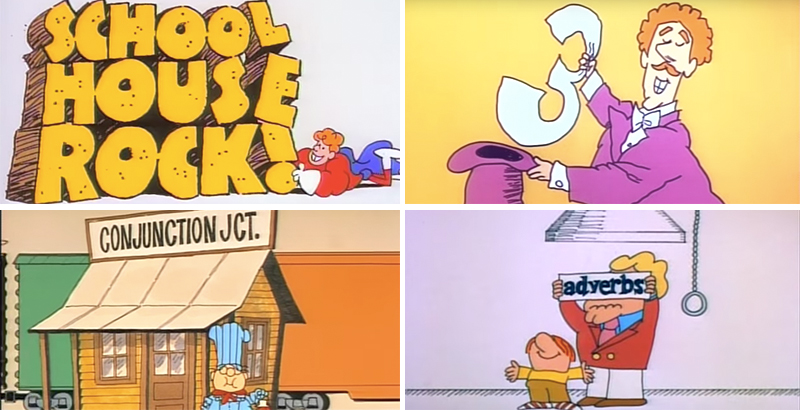 The man who penned "Conjunction Junction" and "Three Is a Magic Number," providing a relentlessly hummable soundtrack for generations of students who grew up with it in between Saturday morning cartoons and on YouTube videos, has died.
Bob Dorough, a musician and composer best known for creating the Schoolhouse Rock series, died Monday at age 94 at his home in Mount Bethel, Pennsylvania.
Dorough started his career as a musician, composer, and arranger in the Special Services Army Band in 1943 and earned a bachelor of music degree from the University of North Texas. He then moved to New York, where he played jazz. He released his first record, Devil May Care, in 1956 and collaborated with jazz great Miles Davis on a few songs.
But it was at a meeting at an advertising firm that Dorough got the assignment that would really make him famous — setting the multiplication tables to music.
"My jazz work was a little slow, and I was dabbling in advertising music, just to make ends meet. By then I was married and had a daughter, and so I needed that bread," Dorough told NPR in 2013. It was 1971, and the original plan was to create a phonograph record and a workbook to help kids learn their times tables.
Dorough's boss, David McCall, wondered aloud why his kids could remember Jimi Hendrix and Rolling Stones lyrics but not math facts. Dorough knew just what to do.
The resulting song, "Three Is a Magic Number," inspired the Multiplication Rock project, which Dorough wrote and for which he was later nominated for a Grammy.
After the success of Multiplication Rock, more writers joined the team, but Dorough continued to compose catchy hits about grammar and American history, from the stories behind famous inventions to a whimsical look at how women won the right to vote. The short videos began appearing on Saturday mornings on ABC in 1973 and continued into the 1980s and 1990s.
The grammar songs were hardest to write, Dorough told NPR, but still, his favorite Schoolhouse Rock song was "Lolly Lolly Lolly" — and he's the voice behind all three delightfully persuasive adverb salesmen.
A 2016 People magazine article took stock of Dorough's outsize impact: "Not to unduly shame the American education system, but chances are Bob Dorough has had more of an impact on grammar fluency than any other individual in the 20th century."
Comedian and film director Judd Apatow and others tweeted about Dorough's influence.
Education Secretary Betsy DeVos also tweeted a memorial message.
Dorough continued to play and sing throughout his life, performing both his jazz hits and Schoolhouse Rock tunes, which audiences often requested.
Support The 74's year-end campaign. Make a tax-exempt donation now.