10 Dead and 13 injured in Texas School Shooting Friday; At Least 41 Killed and 70 Injured at Schools in 2018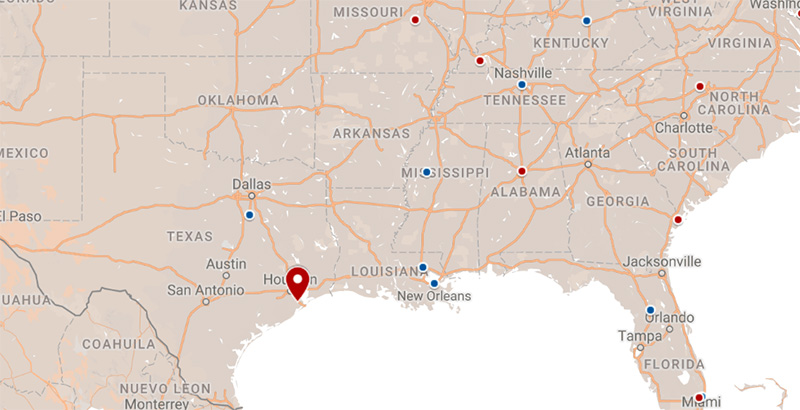 The 74 will be tracking gun-related injuries and deaths at schools throughout 2018. Bookmark this page for the latest reports, and see below for an interactive map of incidents involving the discharging of a firearm that causes a wound or fatality on school property.
Updated May 20:
Friday's shooting took the lives of 10 people — 8 students and two teachers. At least 13 people were injured, including 2 law enforcement officers.
Police identified the suspect as 17-year old Dimitrios Pagourtzis, an honor-roll student and former football player. They released no motive for the attack, but said Pagourtzis confessed to the rampage and spared students he liked so that "he could have his story told." The family of Shana Fisher, a 16-year old student who was among those killed Friday, told the Los Angeles Times that they believe their daughter was targeted because she repeatedly rejected the gunman's attempts to date her.
The gunman surrendered, apparently abandoning a plan to kill himself, about a half hour after entering an art classroom armed with a .38 caliber and Remington shotgun, said Galveston County Judge Mark Henry. While Pagourtzis faces charges of capital murder and aggravated assault on a peace officer, he cannot face the death penalty.
At least eight people were killed Friday morning after a gunman opened fire at a high school near Galveston, Texas, according to local law enforcement. Early reports noted an unconfirmed number of additional people injured, including a school resource officer.
Students were just starting their day at Santa Fe High School when gunfire erupted at about 7:45 a.m. in an art classroom, according to witness reports. The school went on lockdown at about 8 a.m., and the alleged shooter was arrested and taken into custody after Santa Fe Police and the Galveston County Sheriff's Office responded to the scene.
The casualties were mostly students, Harris County Sheriff Ed Gonzalez told the press on Friday. The high school has roughly 1,500 students, according to GreatSchools.org.
Although the alleged shooter's identity is unknown, Mark Henry, a Galveston County judge, told The New York Times that the shooter is believed to be a student. He added that authorities have detained a second person of interest.
Gonzalez confirmed on Twitter Friday morning that the situation had been contained.
In the aftermath of the shooting, at least 12 people were transported to local hospitals: Seven people are at Clear Lake Regional Medical in Webster, Texas; two are at Mainland Medical Center in Texas City; and three patients are at John Sealy University of Texas Medical Branch in Galveston, according to CNN.
Friday's shooting is the deadliest shooting on school grounds since the massacre in Parkland, Florida, on February 14 that left 17 people dead. It is also the third school shooting in the past eight days, following an attack in Illinois on Wednesday and one in Palmdale, California, on May 11. Neither resulted in fatalities.
Prior to Friday's attack, there had been at least 31 fatalities and 57 injuries from school shootings reported in 2018.
President Donald Trump gave a video statement this morning denouncing the shooting and asking "all levels of government" to "do everything in our power to protect our students, secure our schools, and keep weapons out of the hands of those who pose a threat to themselves and to others."
Politicians in the education realm also expressed condolences. Secretary of Education Betsy DeVos released a written statement on Twitter that offered "prayers" and assured that the Federal Commission on School Safety is "working to identify proven ways to prevent violence and keep our students safe."
This map includes school shootings that took place on campus where a person was injured or killed. Incidents resulting in injury are labeled blue, while incidents resulting in death are labeled red. The most recent incident is indicated with a larger icon. Click on the icons to see details about each incident.
Behind the numbers:
Nationally, nearly 1,300 children (17 years old and younger) die from gunshot wounds each year, and 5,790 are treated for injuries, according to a recent Centers for Disease Control and Prevention report. While unintentional firearm deaths and homicides of children have decreased in recent years, suicides have spiked.
Among child gun deaths between 2012 and 2014, 53 percent were homicides, 38 percent were suicides, and 6 percent were unintentional.
Less than 3 percent of youth homicides and less than 1 percent of youth suicides occur at school, according to a recent report by the National Center for Education Statistics.
If we've missed a school incident you think should be included in our coverage, please send an email to info@the74million.org, and bookmark this page for the latest reports of incidents involving the discharging of a firearm on school property that results in a wound or fatality.
Get stories like these delivered straight to your inbox. Sign up for The 74 Newsletter