As Tech Talent Moves West in High-Tech Brain Drain, One Michigan City Works to Keep Its Best and Brightest Close to Home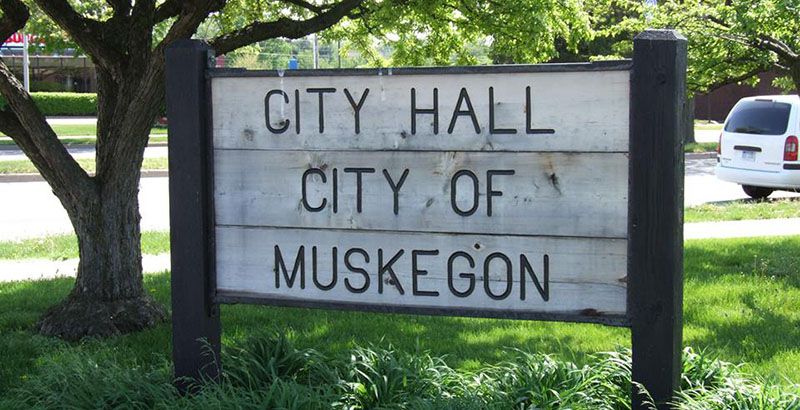 Publisher Horace Greeley's old advice — "Go West" — is being taken to heart by many of America's best and brightest, causing a brain drain that is devastating the country's older, industrial cities, Bloomberg reports.
Two of the most attractive destinations for this young, highly educated workforce are Boulder and Fort Collins, Colorado, "old cow and mining towns morph[ed] into technology hubs" to draw advanced degree holders and foster business development, according to Bloomberg.
But the city hardest hit by shuttered businesses and an exodus of top STEM talent — Muskegon, Michigan — is fighting back with incentives of its own to get them to stay.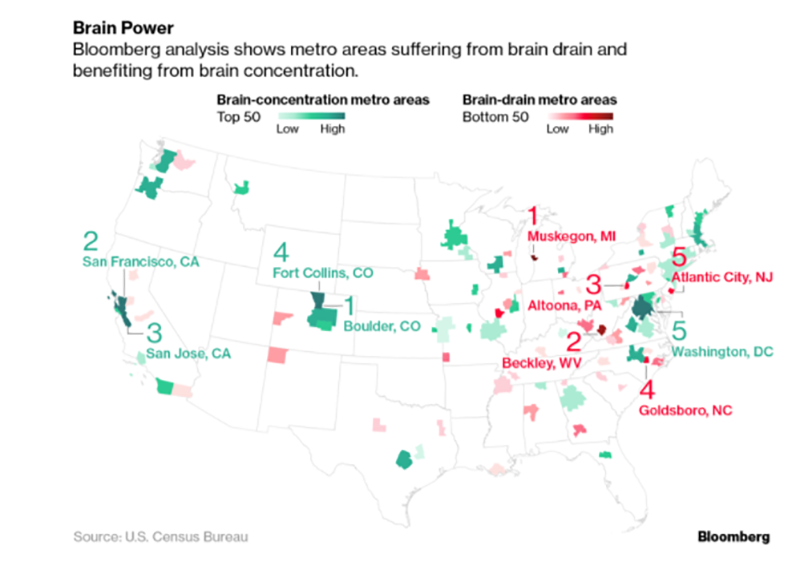 Photo: Bloomberg.com
Located on the Lake Michigan shore, the city provides two years of free tuition at Muskegon Community College or Baker College of Muskegon to students at 16 public, private, and charter high schools who have grade-point averages of 3.5 or higher. The initiative is loosely based on Kalamazoo Promise, which provides graduates of city schools with tuition at public colleges and universities in the state through anonymous donations. The program has been credited with increasing public school enrollment and stabilizing neighborhoods.
Muskegon Area Promise, begun in 2015, combines state funds with private contributions from local companies and donors. Currently, 218 students are using the scholarships, which include an annual stipend for books and other expenses, said Megan Byard-Karaba, college access specialist at Muskegon Area Intermediate School District.
The number of students attending the local colleges has "increased dramatically" with the scholarships, she said, and the program has strengthened the culture of achievement in the eligible high schools.
In the younger grades, teachers start talking to students as early as kindergarten about keeping their grades up and going to college. "[Students] see two free years of college as a carrot," Byard-Karaba said.
Ultimately, the aim of the program is to make the city more attractive for families and to educate residents about the jobs that are already available there — including highly skilled positions in the aerospace manufacturing industry that many people don't know exist.
Encouraging students to stay in the area to continue their education, said Cindy Larsen, president of the Muskegon Lakeshore Chamber of Commerce, can expose them to new opportunities and demonstrate the value of remaining in their hometown.
"The longer we keep them here, the deeper their roots" in Muskegon, Larsen added.
Get stories like these delivered straight to your inbox. Sign up for The 74 Newsletter