Zika in the Classroom? How Students in 9 Florida Schools Are Confronting a Public Health Emergency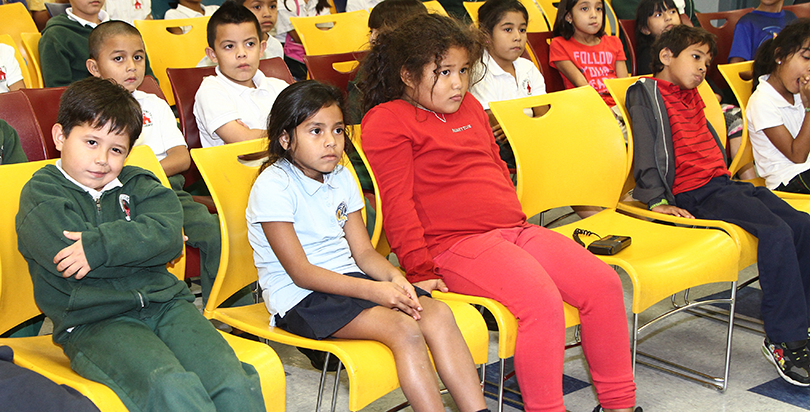 Nine South Florida schools began the fall term this week on Zika alert, after more than a dozen cases of locally transmitted virus have been reported in the surrounding one-square-mile area.
Crews from the Miami Dade County Public Schools have been eliminating standing water, where mosquitos breed, in Miami's Wynwood and Midtown neighborhoods, according to the Miami Herald. Officials have also sent voice messages to parents advising them to dress their children in long-sleeve shirts and long pants, despite the summer heat, and to apply insect repellent before they leave home. The district will provide long pants and shirts for students who can't afford them, the Herald reported.
"The best preventive tool we have is aggressive awareness and communication," Superintendent Alberto Carvalho said at a school board meeting Wednesday.
The board is also considering moving physical education classes indoors, the Herald reported earlier.
Gov. Rick Scott has ordered that insect repellent be sent to schools in the southern part of the state. While the Miami-Dade district doesn't allow mosquito repellent in schools out of fear of allergic reactions among students, the district is reevaluating that policy. Meanwhile, the Florida Department of Health is handing out free bug spray to parents.
Zika is spread through the bite of an infected mosquito, through sexual contact or via pregnancy from mother to child. Symptoms include a rash, mild fever and joint pain, which can last two to seven days. Most infected people do not demonstrate symptoms, according to the federal Centers for Disease Control and Prevention.
But because the virus can cause severe birth defects—babies born to infected mothers are far more likely to have microcephaly, meaning an abnormally small head and brain damage—pregnant teachers are the most at-risk group in any classroom. The National Center for Education Statistics reports that 76 percent of teachers are female and 44 percent of teachers are under 40.
Staff members who are pregnant or have a pregnant spouse should be given the option of avoiding work outdoors, the CDC says.
The CDC's response plan for helping school districts prepare for a potential Zika outbreak says, "it is not necessary to suspend or cancel classes (including physical education classes), outdoor recess or outdoor activities, outdoor sporting events or extracurricular activities." It also recommends updating sexual education courses to include Zika transmission through pregnancy and sexual activity, as 41 percent of U.S. high school-age students report having sex.
Florida's schools aren't the first in the United States to confront the virus: Puerto Rico's schools have been dealing with locally acquired Zika since January. The New York Times reports that many school on the island have no window screens or air conditioners, and authorities are scrambling to install both. Many schools have also changed their policies to allow girls to wear long pants instead of dresses to school to protect against mosquito bites. As of Aug. 10, the U.S. territory had 6,475 locally acquired cases of Zika, according to the CDC.
NASA and the National Center for Atmospheric Research, which are studying the potential spread of the virus in the United States, estimated that portions of Florida and Texas are the only at-risk areas during the winter months, but in the summer, the mosquito that carries Zika may be found as far north as New York, Maryland, Indiana, Illinois, Colorado and Utah.
Get stories like these delivered straight to your inbox. Sign up for The 74 Newsletter