Zaption: Changing the Way Students (and Teachers) Use Interactive Videos to Learn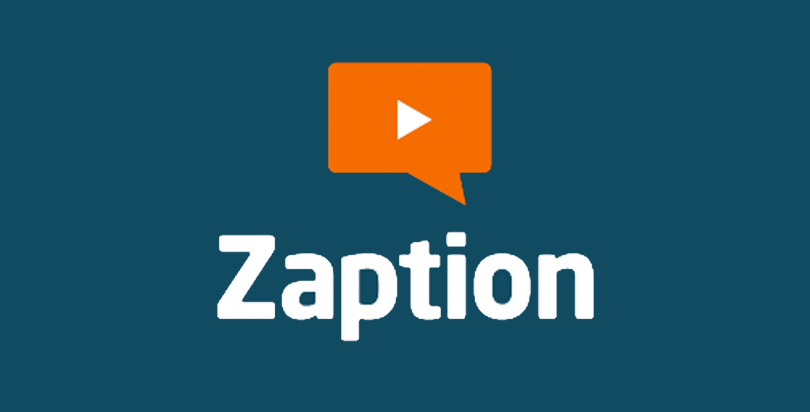 Stacey Roshan uses videos to help her high school students engage with math. But she knows she has to have something a little extra in those videos, to keep the kids locked in.
She says she's found that special sauce: Interactivity.
"I can monitor if students are watching the videos and on a deeper level I can see how students understand the video ahead of class time," Roshan says about using Zaption, an award-winning tech service that allows users to enhance YouTube, Vimeo and other created videos with their own content. Roshan says in monitoring her students' viewing behavior, she "knows from the previous night's lesson what I need to go over as a class and what I need to go over with students individually. Being able to get the statistics ahead of time lets me personalize in a way I would never be able to do in another homework assignment."
Roshan started developing her video homework assignments in 2010, adding in extra tools in 2012. Now using Zaption, she can present the work — whether AP Calculus, Honors Algebra or any other classes she has taught at the Washington, D.C., independent Bullis School. As students watch her nightly homework, they can take quizzes, answer questions and interact with her equations. And she gets all the information, including each student's level of comprehension, sent right to her.
Back in class, she can then play that same video again, going over how students responded — with names hidden, of course — so that everyone in the class can learn from each other.
Chris Walsh, Zaption CEO, says he thinks the reason awards keep rolling in for Zaption — the 2015 South By Southwest LAUNCHedu competition winner was also named to Fast Company's "10 Most Innovative Companies in the World," a list that also features Disney — is that the company was quick to notice a trend toward using videos for learning, and jumped at the chance to convert a passive medium into an active one.
"The way to do that is interactivity," he says. "We built a platform that very easily allows anybody, not just an expert in video platforms or curriculum design, but a teacher or student, to take any video and transform it to a deeper experience."
---
---
Shortly after last year's South By Southwest conference, the company made headlines with the announcement that it had raised $1.5 million in seed funding from investors including NewSchools Venture Fund, Redcrest Enterprises, Scion Capital and Telegraph Hill Capital.
Research shows that the average consumer of video watches less than 50 percent of each offering. But Zaption has a 78 percent completion rate with 90 percent of all questions answered. Sure, part of that comes from accountability and the fact that teachers track students. But some of that is the raw power of engagement, Walsh claims.
The added value to teachers is the analytics that follow, allowing instructors to get a better handle over what students learned — and what they may have missed.
"The value is to capture people's thinking and go in and see the data and know for certain that X number of kids got it, and X number didn't get it," Walsh says. "It modernizes personal instruction with just the right amount of data to actionize instruction. Kids get a better experience and teachers get meaningful data."
Interactivity works as a business model too. Zaption was founded in 2012 and evolved quickly with educators' feedback. The company dropped its requirements to enter private classroom data almost immediately. "We realized the most important thing was for people to interact with video, it shouldn't be about us gathering information," he says. Now users can simply enter a name — that could be as simple as initials for a second-grader — allowing for a simplified workflow, which was a key factor that Roshan says enticed her to the service. Her school now subscribes to it.
---
---
Early on, Zaption also engineered its interface to connect to nearly any third-party video — including videos on Blackboard, Noodle, Canvas, Google Classroom, etc. The compatibility not only makes it more functional for educators, but increases Zaption's reach to potential customers.
In late 2015, Zaption launched Zaption Presenter, a new mode that moves the company from a pure homework tool to a classroom interface, empowering students to have conversations about content in the classroom whether by showing a video and pushing questions to handheld devices (shared devices works too) or simply by allowing students to interact with the content together.
Now with well over 550,000 users and nearly 100,000 registered instructors, Walsh says Zaption has grown six-fold in the last year. Although Zaption reaches all edges of the education spectrum, the majority of users fall within the middle school and high school range. Some teachers have even incorporated Zaption into class projects and presentations, where students create their own original video content.
A prime example of students creating content with Zaption, Walsh says, can be seen in a San Francisco classroom, where a teacher assigned different groups to create Zaption-infused videos across 32 topics being studied for the AP U.S. History test: "Students had to create the content with interactive quizzes and then the students all watched the other 32 videos," Walsh recalls. "The students were able to review on their own and become an expert and review with the help of other students. I can't say for sure there was a correlation, but all students got fives on the test."
That's engagement. That's the goal.
Tim Newcomb is a sports, education and pop culture writer based out of Washington State. He is the author of the book "STEM In Sports: Engineering," published by Mason Crest, and a father to three girls.
Get stories like these delivered straight to your inbox. Sign up for The 74 Newsletter