Young Love in the Time of COVID-19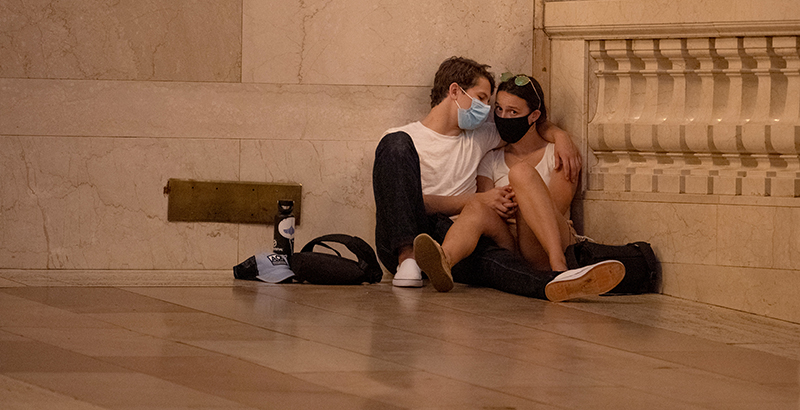 Get essential education news and commentary delivered straight to your inbox. Sign up here for The 74's daily newsletter.
There is a breed of champion racehorses, which in order to win, bite their own necks to get more oxygen. I think about these horses a lot.
Once, in an easier time, I pretended to browse a sushi menu with great intensity. I don't even like fish. Across from me was my date, and next to me was my best friend sitting in front of her date, who was sitting next to his friend who was sitting across from his date. It turned out the third couple didn't like fish either — they each ate a bowl of white rice. By the end of the night, their bill was two dollars.
A few months later, I scoured the menu at an Italian restaurant which had plastic grape vines hanging from the ceiling. Another one of these dates. I recognized with embarrassing clarity the flavored coolness of our young waitress' breath — perky, minty breath only achieved through a tiny ghost rushing out of a menthol Juul pod.
I remember my life before this year with fondness because a) that is the nature of nostalgia, and b) there is something charming in the absurdity of pretending you are older than you are, wearing itchy sweaters in bad restaurants, knowing the fifteen year-old across from you is going to insist he pays for your slice of pizza; being smushed into the space between two couch cushions at a basement party; using a lighter, a needle, and a red delicious to add two more holes to your ears.
Now, I am a senior in my last semester of high school. It has been over a year since quarantine started. We have run out of nutmeg. How does that happen? There have been a lot of days like this. Although the evenings of making my hair smooth and eyelashes spidery are far from over — this year nevertheless marked the end of something, and innocence may well be the word for it.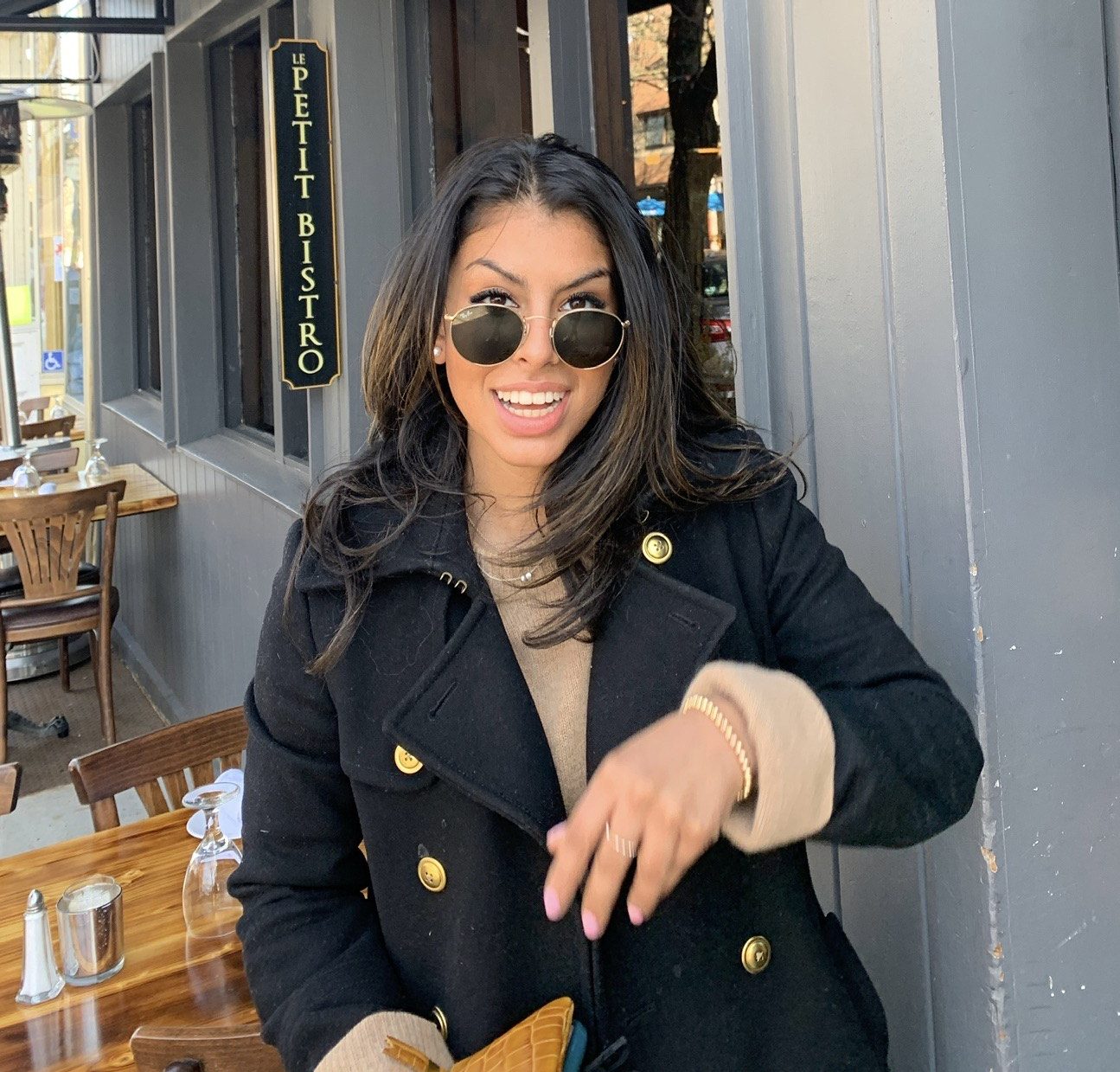 The world was reaching out to us in the form of bad news. The warmth of the summer came with a background glow of violence and tragedy: the twin emergencies of COVID-19 and racial injustice. Growing up, metabolizing hatred like daily bread, drinking shock along with our morning coffee.
In June, this boy would send me pictures of his breakfast. Homemade huevos rancheros impressed me. Soon enough, I was taking breath mints before we talked on the phone. I remember begging my mom to let me see him. He begged too, in a more subtle way — offering to sanitize the car when he got to my house, and he'd drive with the windows down. Whatever I was doing — cultivating a taste for navy blue sweatshirts and at-home workouts, reading books on my roof to feel like I was out of the house — was a life of sustained waiting, anticipation pooling like day-old rainwater.
I remember the first time he drove me home. His hands never left 9 and 3 on the steering wheel. The third time he drove me home, his left hand stayed on the wheel, but the right was in my hand. The thirty-fifth time, he drove to my house alone. His left hand was driving and his right hand was gripping the glass shoulder of a vase, trying to prevent water from spilling. He brought me roses, and a note that said he was sorry.
It could be my distance from everyone else that amplifies my closeness to him. Maybe I forgot what it means to get to know someone — to uncover their secret talent for impressions, learn the way their hands move when they dance to music in the car, and remember how they smell. Every corner of a relationship requires work, and the specter of something as small as unanswered messages, wanting eye contact and being left without it, and midnight arguments requires the singular power of trust. When we fight, I never need to bite my own neck for oxygen in order to win. Instead, it's like we've raced each other up a set of stairs, and we are pausing, out of breath, thinking about how foolish it was.
In the coming fall, we are both going to college, but we are committed to our hairy experiment in attachment. Sometimes, I think maybe this is the kind of optimism that is going to hurt to look back on. Like I have slipped on a banana peel into love, or I've fallen out of a moving car into oncoming traffic into roadkill kind of love. Except — when I look at him, I feel safe. After this year, that's more than I could ever ask for.
Ila Kumar is a senior at Oakwood Friends School, a private school in Poughkeepsie, NY.
"Pandemic Notebook" is an ongoing collection of first-person, student-written articles about what it is like to live through the coronavirus pandemic. Have an idea? Please contact Executive Editor Andrew Brownstein at Andrew@The74million.org.
Support The 74's year-end campaign. Make a tax-exempt donation now.