Worried NYC Parents: It Takes a Village to Combat Violence in Public Schools, and Our Village is Failing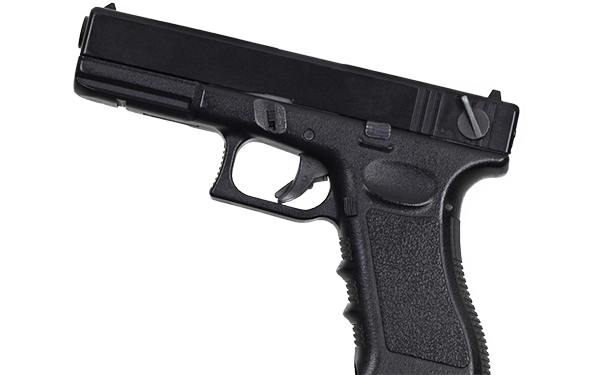 Queens, New York
Queens parents are demanding their neighbors and city education officials work together to make schools safer after two students carried firearms to different schools just blocks away from each other in a span of three days.
School officials at P.S. 40 caught a fifth-grader with a loaded Hi-Point 9-millimeter pistol in his backpack on March 15, the
New York Times reported
. Police charged the boy's grandfather, who owns the gun. A couple days later, a 15-year-old boy at York Early College Academy was arrested after administrators found he had a loaded .38-caliber revolver,
according to the Times
.
A third student
carried a gun
and two partially loaded magazines to his Brooklyn middle school on March 22.
The back-to-back incidents in the course of two weeks alarmed parents and community leaders in the Jamaica neighborhood of southeast Queens. On Thursday at a special meeting of the District 28 Community Education Council, several said that more must be done to make schools safer.
"What the media didn't cover, is what is maybe happening in a child's home, neighborhood, or learning environment that they would feel a need to bring a loaded gun to school," Council President Olga Addison said at the meeting. "This is where we must focus our attention."
Student-on-student and even staff-on-student bullying and harassment contributes to students' diminished feelings of safety and security in school, they said. Poverty, homelessness and low self-esteem magnify those pressures.
"Our most sensitive and vulnerable population of students, black and Latino boys, are dealing with so many compounding social, emotional as well as academic issues," parent Venus Ketcham said.
She worries that, one day, "my son might have an interaction with a troubled child, and that child might be having a bad day, and that day, that child might have a gun."
"Our children in our community need help and recent incidents indicate that they are crying out for help," Ketcham said. "I'm pleading and asking our district, 'What can we do together, as one family, as one village, to keep our kids safe?'"
Some parents speculated privately that the child who carried a gun to school at York Early College Academy (YECA) had been harassed on his way to and from school, and that the gun was perhaps a wrong-headed attempt at self-defense.
While several had praise for the way Queens school officials handled the two incidents, many complained that bullying at schools throughout District 28 — and the city at large — often goes unchecked. Students either don't know who to turn to, or don't understand the definition of bullying. Other times, reports are made by parents or students but go ignored, they said. When problems are left to fester, they argued, the likelihood for a potentially tragic incident like what happened in recent weeks could rise.
"This is something that we seriously have to address as a community and as a city"
Parent Allison Bell said education officials need to review their practice of removing the victim rather than the perpetrators, as was the case with her daughter, who transferred to YECA after being bullied at another school.
"She felt that she was victimized twice and that really needs to change because that is not fair to a parent and definitely not fair to a child," Bell said.
Department of Education representatives listened and responded as parents aired their concerns throughout the two-and-half-hour meeting.
Mark Rampersant, the department's deputy CEO for safety and security, stressed that every school is expected to have an adult liaison who students can reach out to with problems. He encouraged parents to contact him directly with any issues if they're not getting a response from their local school administration.
"We will assure you that they will be addressed accordingly," he said, adding that "Principals have an obligation of investigating and responding to incidents."
New York state Sen. Leroy Comrie, who represents Jamaica and other neighborhoods in southeastern Queens, demanded that education officials make statistics on school safety incidents readily available to the public. That way, lawmakers can better make the case in Albany that their schools need more resources to improve school safety and climate, he said.
"This is something that we seriously have to address as a community and as a city. But the Board of Education has to stop hiding the statistics," Comrie said, to applause.
State data shows violent incidents in the city's public schools are rising compared to the previous year, contrary to city claims, according to a
recent analysis by WNYC
. Reporters at WNYC confirmed data that was recently analyzed by the advocacy group Families for Excellent Schools, a frequent critic of Mayor Bill de Blasio's education policies.
In the 2014-15 school year, New York City's district and charter schools reported more than
15,000 violent and disruptive incidents
to the state, an increase of almost 23 percent from the 12,978 violent incidents reported to the state during the previous school year, WNYC reported Feb. 18. The incidents included assault, robbery, arson, sex offenses and weapons possession, WNYC reported.
"(Families for Excellent Schools), has accused the city of painting an inaccurate picture despite 'unprecedented' increases in safety incidents reported at the state level, and said parents should know the truth," WNYC reported.
The de Blasio administration maintains that crime in city schools has dropped 29 percent since 2012.
Differences in the city and state reporting systems can cause discrepancies in the data.
According to WNYC, the city Department of Education suggested that the state's reporting system included a wider range of incidents, not all of which are violent. The department said schools input incidents into the city's system, and then staff compile them for the state's system. But the city's own annual numbers are reported by the NYPD and only track incidents involving police, the outlet reported.
Support The 74's year-end campaign. Make a tax-exempt donation now.