Lifeline: How Bilingual Learning Pods Are Helping English Language Learners Navigate Classes During the Pandemic Without Teachers or Peers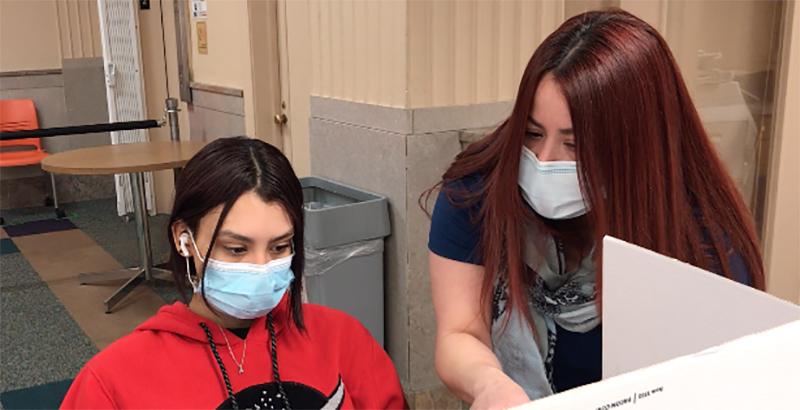 This piece is part of "COVID Warriors: How Educators Are Saving the Pandemic Generation," a two-week series produced in collaboration with the Solutions Journalism Network that explores what educators, schools, and districts are doing to prevent an entire generation of students from lost learning and its lifetime of consequences. Read all the pieces in this series as they are published here. Catch up on all of our solutions-based coverage here.
Gibrielys Delgado was overwhelmed and needed help.
The sophomore at Cleveland's Max Hayes High School grew up in Puerto Rico in a Spanish-speaking family and moved to Cleveland only a year ago.
With her classes all online because of COVID, it was soon clear that her still-developing English skills just weren't good enough to keep up.
Teachers' sentences would blur past from her computer screen, or she would have to look words up, leaving her behind as the class moved ahead. She was failing all of her subjects.
"It's really hard," said Gibrielys, 15. "To understand what the teacher is saying, I really have to focus."
In mid-January, after half a school year of struggle, her mother signed her up for a new learning center run by Esperanza Inc., a non-profit offering tutoring and mentoring programs for Cleveland's Spanish-speaking residents.
Created to serve English Language Learners during the pandemic, Esperanza's learning center is similar to the learning pods or hubs created around the country to help students with remote learning. It offers students a safe, distanced space with WiFi to take their online classes.
But Esperanza's center has a crucial feature for English Language Learners — bilingual staff.
With 3,500 ELL students making up 10 percent of the Cleveland school district's enrollment, other nonprofits have also joined Esperanza in adding or expanding programs during the pandemic to help students like Gibrielys.
Her troubles are typical of students who are newcomers to the country or even longtime residents of the United States whose families don't speak English and are often poor. Students who speak English as their second language have long struggled to keep up in school. Their scores have consistently been lower on the National Assessment of Educational Progress (NAEP).
Click here to see the full COVID Warriors series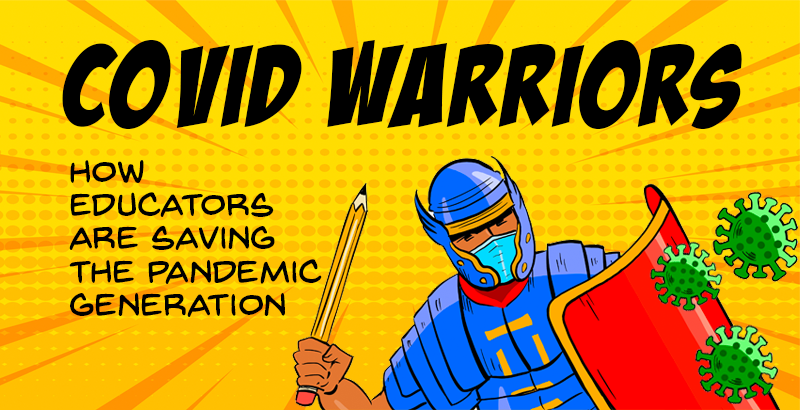 Those challenges have only increased when COVID forced classes online. Students no longer had peers to turn to, or teachers who could immediately help — two supports researchers say ELL students rely on to keep up in class.
"Right now it's critical that we get as many kids as much support as possible," said Patrick Kearns, executive director of The Refugee Response, a Cleveland non-profit that supports families new to the U.S. The group has also expanded its efforts to help ELL students, most of whom speak Swahili or Arabic, by adding online tutoring and in-person afterschool sessions.
"They have to catch up so much and they're not starting at the same point as everybody else," Kearns said.
The Boys and Girls Club of Greater Cleveland, which created six learning centers across Cleveland this school year, placed bilingual staff at two West Side centers, also to help ELL students in those neighborhoods.
For Gibrielys and other students, the pods have provided the extra help they needed. She can raise her hand and receive help instead of having to text a friend or an aunt in Puerto Rico who speaks English.
"I'm doing good," she said, just two weeks after coming to Esperanza. "I'm doing my work and talking to my teachers and paying attention in class."
Researchers say it's too early to know how widespread efforts like the bilingual pods in Cleveland are, or how much effect they will have.
"It's pretty hit and miss," said Ohio State University Professor Peter Sayer, who studied the pandemic's effects on students in Columbus, Ohio, this spring. "These grassroots efforts give me some hope."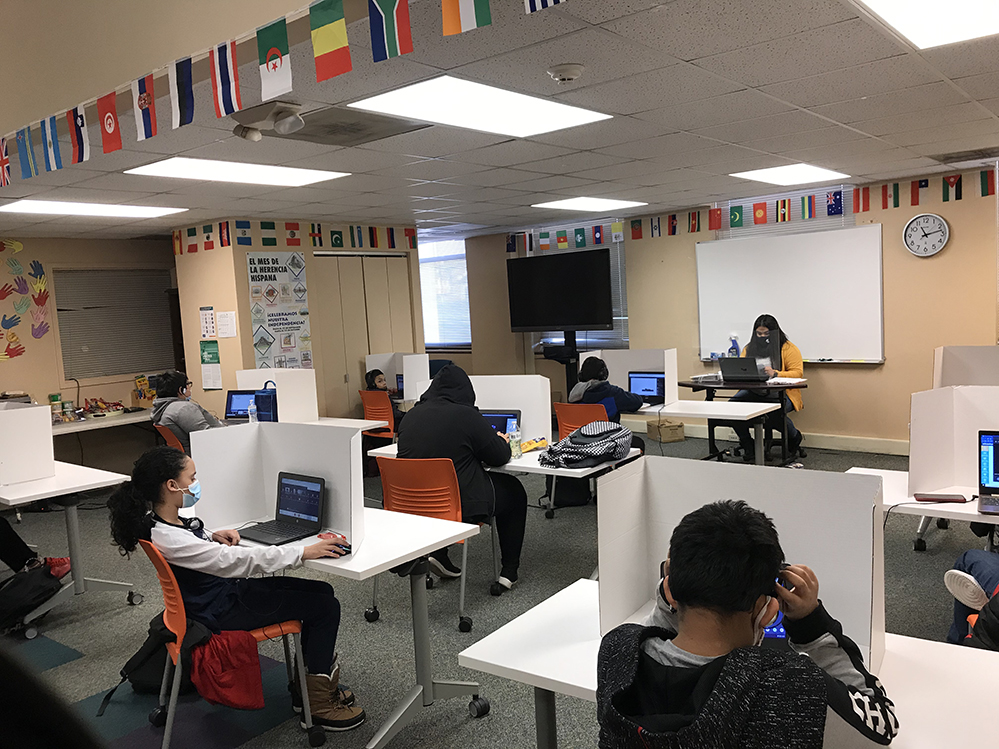 When the pandemic closed schools in the spring, concern grew that ELL students would fall students would fall even further behind than they historically have. Data appear to support the fear.
A September report from the Migration Policy Institute cited national reports showing ELL students accessing online classes at lower rates.
In Cleveland, early test results from this fall show ELL students scoring well below their classmates. While 28 percent of Cleveland students scored better than the national median on the fall NWEA MAP diagnostic exams, only eight percent of ELL students did.
This fall, when classes went remote in Cleveland, it solved one barrier to student learning by providing laptop computers and portable internet hotspots to any student that needed them. Esperanza, the Boys and Girls Clubs and Refugee Response all knew ELL students would need extra help mastering the technology and new learning mode, along with the usual language difficulties.
"The online platform is new for a lot of us, but it's completely new to the families we work with," Kearns said. "When that's their first exposure to school in America, that's a hard concept for them to understand."
In a typical year, The Refugee Response had volunteers and staff visit homes of about 50 families, to help tutor students and aid the whole family.
But COVID ended the visits and forced a shift to online tutoring of up to 100 students every week and very limited personal support for the neediest families.
The Boys and Girls Club opened two centers that could serve any student, and added extra help for Spanish speakers.
"A lot of people are just desperate looking for assistance," said Natasha Arroyo, who is running a Boys and Girls Club learning pod out of a church. "I had kids I had to put on a priority list because they haven't been at school."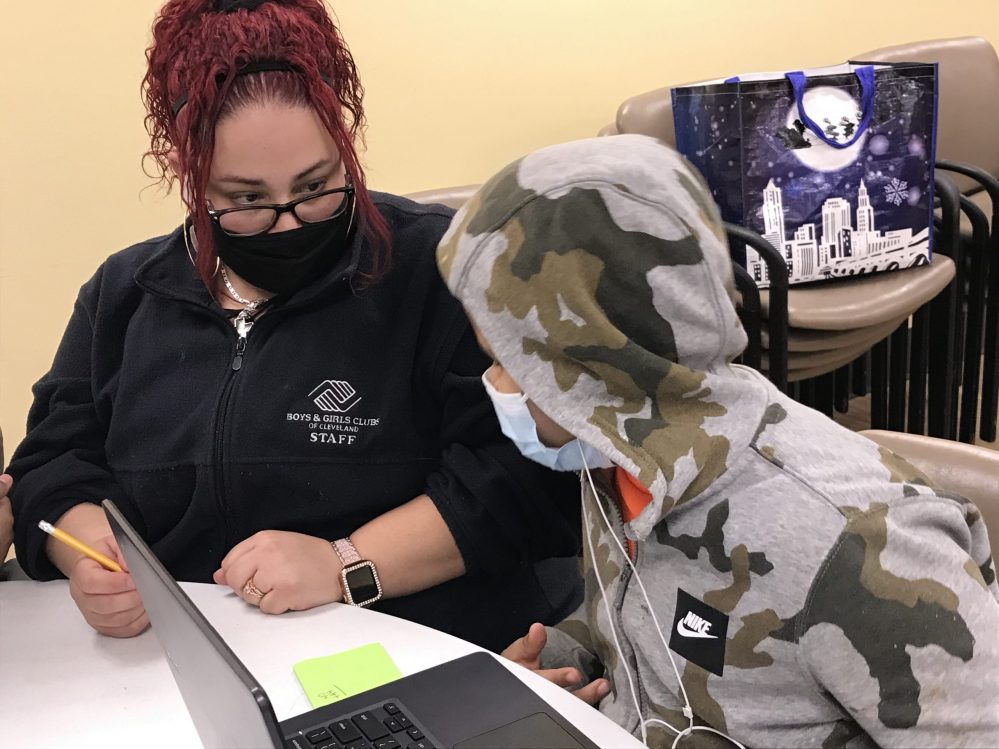 She now has about 40 students a day coming to the center to take classes online, then play pool or video games.
The center has a waiting list, she said, mostly filled with parents who work or don't know English well enough to help students. Too often, she said, students give up and do none of their lessons.
When students come for the first time, she helps them finish lessons one by one until they are caught up. One student, she said, was scoring just six percent out of 100 for the entire first semester. She eventually got him up near 80 percent.
"When I see them going up from that low percent and I see, 'Oh, we made it to a C or a B,' that's how I know we're doing what we need to do as a learning pod," she said.
Sometimes, that means having students use Google Translate as a first step. Sometimes, older bilingual students help others out. But often, Arroyo takes a couple hours each afternoon to work one-on-one with kids in small groups to catch them up.
Arroyo is worried, though, that all the pods aren't reaching all the students who need them. While Esperanza, the Boys and Girls Club and The Refugee Response may serve a few hundred students, Cleveland has close to 3,500 ELL students – about 10 percent of its students.
"If they don't have that support or someone that speaks it (English), I believe they are failing," she said.
Even though they may be missing out on the chance to speak English, students at Esperanza's orderly and quiet center say they still are helped by having help with language issues.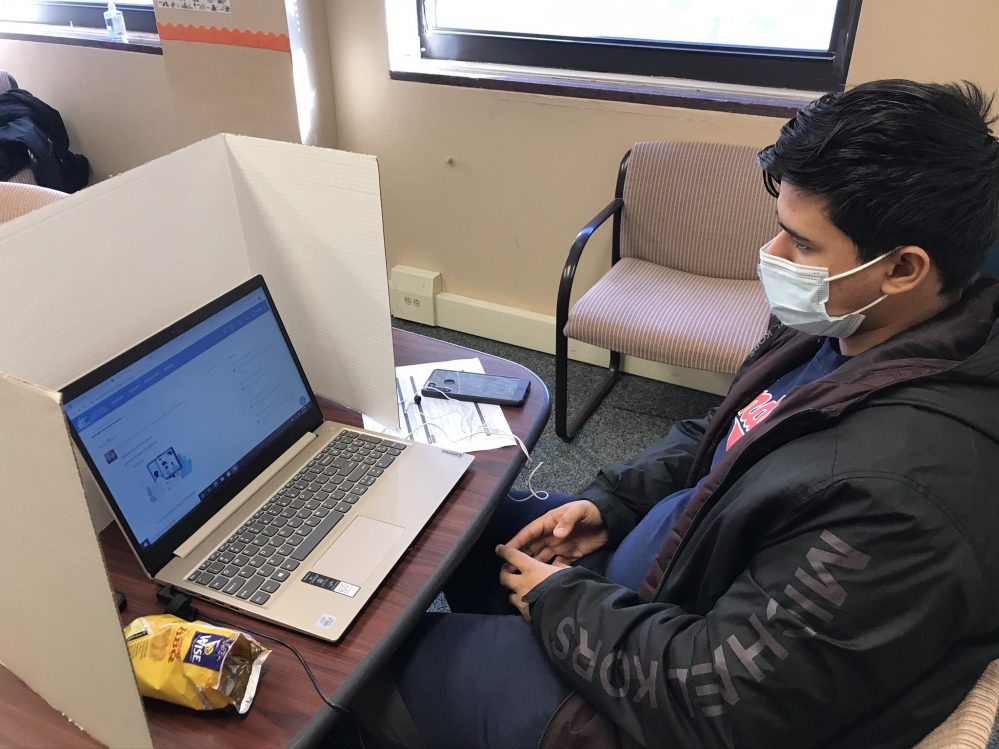 Angel Maldonado, who has been in Cleveland only a month, said through a translator that he tries to understand what his teachers say but can't always. He still needs help and can't finish all his lessons without it.
When asked how much the learning center is helping him with school, his response needed no translation.
"Mucho."
Support The 74's year-end campaign. Make a tax-exempt donation now.