With Amazon Inspire, Teachers Nationwide Can Share Classroom Materials, Learn From One Another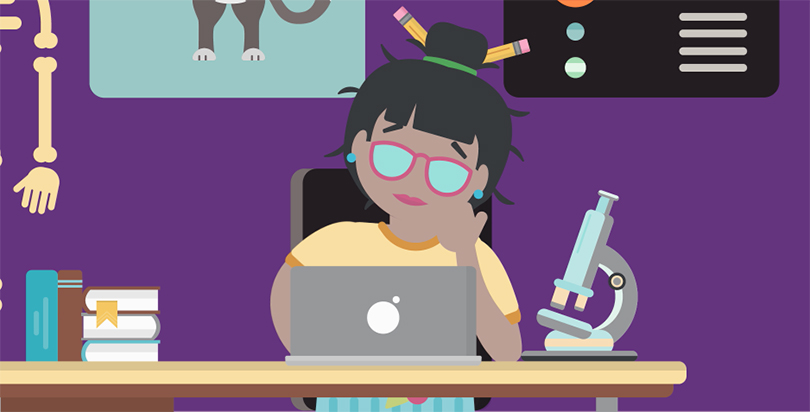 Every day, teachers are asked to inspire students. Now, Amazon is building a portal that lets teachers inspire one another by sharing digital educational resources that any instructor can tap into, use and build on.
Amazon Inspire, which debuted this summer and is still in the beta-test phase, is an online home for digital resources that teachers from all 15,000 school districts in the country can readily draw from. The company's own inspiration: the U.S. Department of Education's #GoOpen campaign, which "encourages states, school districts and educators to use openly licensed educational materials to transform teaching and learning."
"Amazon joins educators from around the country in recognizing the power of digital learning to transform the classroom by creating a personalized, engaging learning environment for all students," said Rohit Agarwal, general manager of Amazon K-12 education. "However, we also know that making that promise a reality is a time-consuming proposition. Teachers tell us that they spend upward of 12 hours a week searching for and curating resources for classroom instruction, placing a high degree of trust in resources shared by their peers."
The Amazon Inspire model, he said, is designed to "quickly and easily put the best and most trusted digital resources at teachers' fingertips, saving them valuable time."
One key feature is smart search, allowing teachers to explore available content by grade level or standard, with up to 10 filtering criteria. Educators can group resources into collections, which they can then share with others. For uploading content, Amazon plans to provide a simple drag-and-drop feature.
Currently, a cadre of teachers are using the program and providing feedback to help shape the final version, and their input will play a powerful role in the final iteration.
A wide range of participants are already signed up, from the Mineola Public Schools in New York to the U.S. Department of Education, the Folger Shakespeare Library, and the Newseum in Washington, D.C.
Mineola Superintendent of Schools Michael Nagler said he believes the future of public education lies in the ability to easily find engaging content for students. "As more teachers share content on Amazon Inspire, other teachers will find high-quality, highly successful classroom materials," he said. "That is a victory for every child."
The Tulare County Office of Education in California, which serves more than 100,000 students in 43 school districts, is also taking part. "We're delighted that Amazon has provided a service for our talented curriculum staff to distribute nationwide the quality resources they carefully vetted or created for teachers," said Jim Vidak, superintendent of schools.
Michael Buist, a teacher at Knox Gifted Academy in Chandler, Ariz., said teachers need help to be effective mentors, facilitators, coaches, listeners and learners for their students. "We need inspiration and resources," he said. "Amazon Inspire is that place to not only share but learn from each other and enhance our craft."
Several states — Indiana, Maryland, Massachusetts and Vermont — signed on as early adopters, and a number of organizations and publishers are on board as well. The Newseum upgraded its NewseumED content in partnership with Amazon Inspire with the goal of using interactive tools and lesson plans to make history resonate.
"Too many teachers struggle with time and budget constraints to get high-quality content for their students," said Barbara McCormack, vice president of Newseum education. "By collaborating with Amazon, we can take an open-access approach to scale quickly, ensuring teachers and students get the resources they need to succeed in the classroom and beyond."
The Department of Education is providing resources from College Scorecard, its collection of information about colleges and universities, and the Folger Shakespeare Library has more than 2,000 teaching resources that link directly to classroom instruction about Shakespeare's plays and the world that shaped him.
With an ever-growing roster of resources signing on to Amazon's program, the Seattle-based company hopes digital inspiration will spread to teachers in every ZIP code and demographic.
Get stories like these delivered straight to your inbox. Sign up for The 74 Newsletter