Wisconsin Lawmaker Tells Betsy DeVos That Vouchers Don't Help Rural Kids. Research Shows He's Right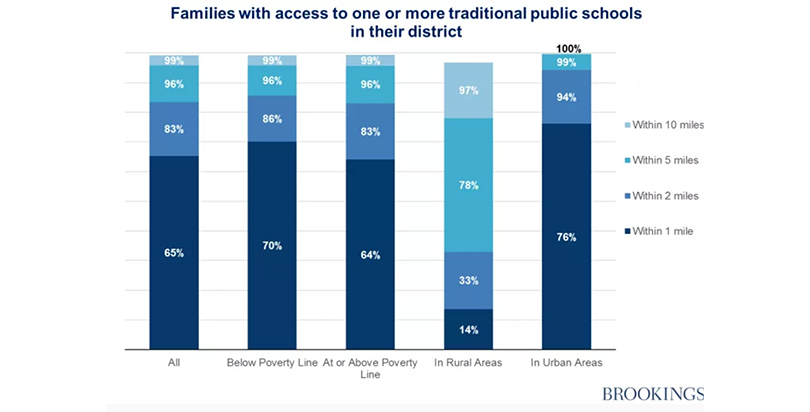 Rep. Mark Pocan took aim at Secretary of Education Betsy DeVos during Wednesday's congressional hearing over $250 million earmarked for a school voucher program in the administration's 2018 budget proposal.
"My rural areas often don't have an alternative for people to go to, so they don't see that [benefit]," the Wisconsin Democrat said. "They are losing their money in rural schools to go to this experiment, which hasn't worked."
A recent report from the Brookings Institution says he may have a point.
Using Census and school location data, Brookings researchers found that students in rural areas are far less likely to have access to a private school than kids in the rest of the country — meaning they would not benefit from vouchers, which allow families to use state school aid to pay for private school.
The report also found that rural students are less likely to have any school choice options — private, charter, even more than one district school — within one or two miles of their home.
Read the full report here.
---
---
Support The 74's year-end campaign. Make a tax-exempt donation now.