Wings of Acquire: Using 'Angel Groups' to Find Edtech That Actually Helps Students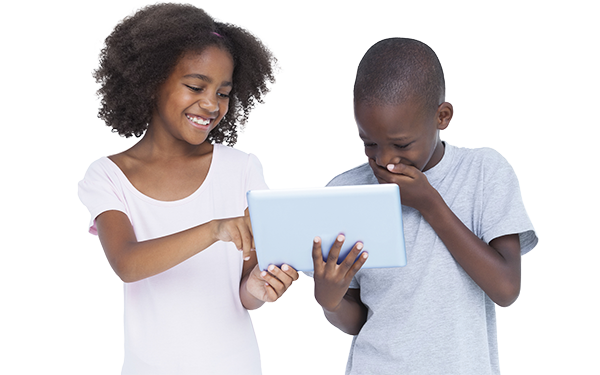 When I first met Adam Fried, superintendent of New Jersey's Harrington Park School District — and newly-named Bergen County superintendent of the year — he told me, "We want to be a part of the conversation that is happening in the edtech space. For years edtech has been built for us rather than with us."
Then, a few months ago, Stephen Hodas introduced Fried to
Dreamit
, which helps launch technology firms in education and other industries globally and which I direct.
Hodas, whose many ventures have included running the Office of Innovation for New York City's public schools, worked with Dreamit when we first ran a program nurturing education technology startups. When I informed him that the company was launching a new edtech initiative
in partnership with Penn State
and were looking for principals and superintendents who were, no kidding, seriously interested in working with startups, he immediately mentioned Fried.
"Having an engaged, supportive educator can be the critical success factor for an early-stage startup," Hodas told me. "Teacher feedback is essential to creating relevant and useful products, but if your model involves selling to schools, then principals and superintendents are the ones who launch your business. Only they can greenlight pilots"
This is what Hodas told Fried as well, but the superintendent wasn't satisfied with merely advising a few entrepreneurs and implementing a pilot or two. He had larger ambitions.
"I'd spent the past two years bringing in entrepreneurs and empowering my staff — basically doing everything possible to create teachers who are fearless about taking chances," Fried said. "But ultimately, I'm just one district. And then I thought, 'What if I were twenty schools?' Then the entrepreneurs would come to us, listen to our problems, and go out and solve them."
With that idea and twenty like-minded principals, superintendents, and other school leaders, Fried founded the Northern Ignite Cluster. Its near-term goal: meet every two months with four or five pilot-ready startups capable of addressing real needs in their districts.
NIC held its first meeting in April at Dreamit's New York office. Four startups currently in our accelerator program (i.e., startups whose businesses we're helping to develop), along with a company that recently completed our program, demoed their apps and services for the educators.
"The ingenuity and creativity of the apps had real potential for future use by school districts," said Superintendent Richard Kuder of the Wyckoff School District. "It was invigorating to be a part of the early side of the creative process. I am looking forward to the next opportunity."
Fried is already looking ahead to how groups of educators like NIC can scale to dozens or even hundreds of members, partnering with scores of startups — and how groups that size will determine which ideas are best.
As we brainstormed possible structures and processes, it occurred to me that there was an organizational model surprisingly close to home: angel groups.
Angel group investing has been around for decades, arising from a time when finding individual investors was more challenging for startups, with the result that investors weren't seeing a sufficient number of proposals to be confident they were investing in the best. Change "investing" to "piloting" and you have the problem Fried wants to solve.
As angel groups grew to dozens and in some cases even hundreds of members, they did in fact attract many more startups — too many, in fact. The groups developed screening mechanisms to weed out entrepreneurs who weren't quite ready for investment or who were outside of the sectors that most interested the groups' members. The process often involved a formal application reviewed by a committee of five to ten members. Only startups who making it through this filter were able to present to the group as a whole.
The possible usefulness of this kind of model to a tech enthusiast like Fried was intriguing, so I introduced him to Mindy Posoff, Managing Director at
Golden Seeds
— an angel group that invests in young companies with diverse management teams.
Posoff saw the potential immediately. "The power of working within a strong angel network allows you the ability to access a wide range of experiences, perspectives, and resources," she explains. "In talking with Adam, it became apparent that our dynamic screening, due diligence and investment process could be easily adapted and scaled for his needs."
With an organizational framework in place, Fried is ready to grow his group. "If you are a district, school or thought leader that would like to be apart of the Northern Ignite Cluster please contact me at
fried@hpsd.org
. We are looking forward to the future and what this will do for our children."
Dreamit Edtech runs two cycles per year (Spring & Fall) with 10-15 pre- & post-seed startups participating in each 14-16 week cycle. The Fall 2016 cycle begins in September and is currently accepting applications (deadline July 6). Andrew Ackerman is a Managing Director at Dreamit and runs the Dreamit Edtech accelerator program in partnership with Penn State University.
Get stories like these delivered straight to your inbox. Sign up for The 74 Newsletter