Why Teacher Pay Matters: Recruitment and Retention Can Improve Results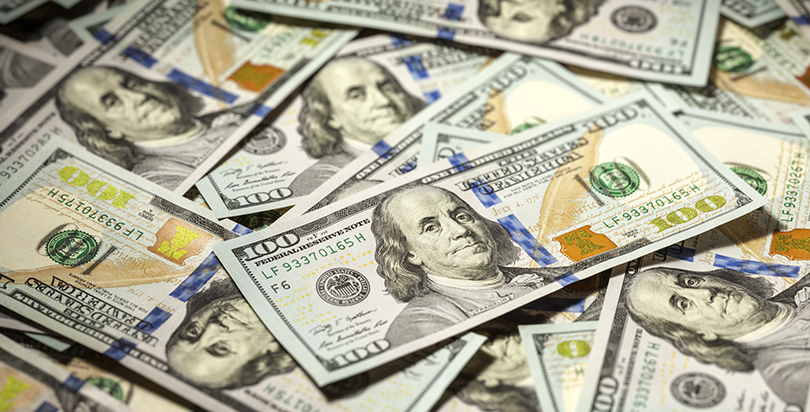 The Economic Policy Institute
released a study
this month showing that teacher pay has fallen relative to other professionals. Many saw the report as evidence that policymakers aren't doing enough to attract and keep teachers in the classroom.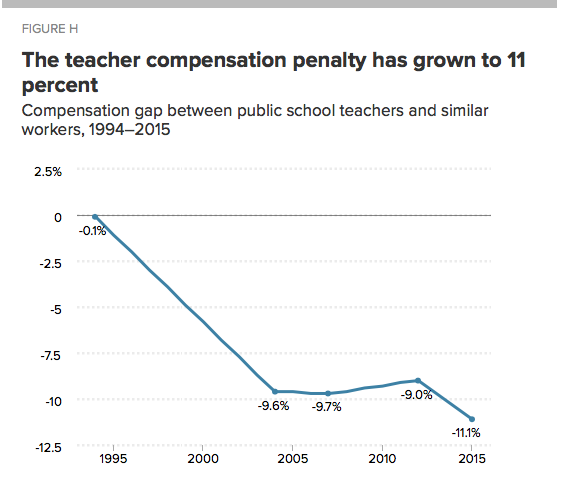 But how much does teacher pay actually matter?
A
recent piece
in the Atlantic claimed, based on "interviews with more than half a dozen former teachers" that "money, when it was a factor at all, was always a secondary reason" for why teachers left the classroom. This
echoes a
number
of others
who have
suggested
that the key
to attracting and retaining educators is improving working conditions rather than raising salaries. Indeed, surveys show that teachers more often cite the former than the latter as the reason for quitting, and research
finds
that, on average, teachers take a pay cut after changing jobs.
But, on balance, research shows that teacher compensation is very important.
Higher salaries — even small bonuses — can and do keep some teachers in the classroom, and likely improve outcomes for their students. Working conditions do of course
matter a great deal
, but less is known on how to improve them through policy, whereas salary bumps are straightforward to implement
1
.
Here are examples from research across the county:
North Carolina:
A
study
showed that paying math, science, and special education teachers in high-poverty schools $1,800 bonuses (about $2,500 adjusted for inflation), reduced teacher turnover by 17 percent. The researchers said that teachers weren't always well informed about the program so their estimates might actually understate the value of the program.
Florida:
Another study
looked at $1,200 (about $1,700 adjusted for inflation) retention bonuses given to middle or high school teachers in certain subjects. The research found even more pronounced results: Teachers who received the relatively modest payment were about 25 percent less likely to quit than similar teachers who didn't receive the pay bump. The researchers concluded that such bonuses are more effective than loan forgiveness of similar costs.
Tennessee and Denver:
Other research has shown that bonus pay for teachers in
Tennessee
2
and
Denver
also reduced attrition.
New York:
Looking at increased pay across the board,
research
from upstate New York shows that "teachers in districts with higher salaries relative to nonteaching salaries in the same county are less likely to leave teaching."
Why retention matters
Does the improved retention that comes with higher salaries lead to better outcomes for students? It's hard to pin down cause and effect, but there's good reason to believe the answer is yes.
A
widely cited study
published last fall in the Quarterly Journal of Economics showed that spending more money on schools led to higher salaries and greater secondary education among students. The research also showed that the extra money was spent, in part, on increases in teacher pay, suggesting that this is a wise investment. An
earlier Stanford study
that examined national data found that "raising teacher wages by 10% reduces high school dropout rates by 3% to 4%." A program in which teachers were paid $20,000 bonuses to transfer to high-poverty schools
resulted
in student achievement gains.
This only scratches the surface of the existing research on the relationship between pay, teacher retention, and student outcomes; there is also an important discussion to be had on how teacher compensation is distributed and whether it ought to be
connected to performance
.
Suffice to say, however, there is a solid evidence base for the common-sense idea that teachers consider pay when deciding whether to enter and stay in the profession.
That educators have seen their compensation fall compared to other professionals should have policymakers worried, and, more to the point, ought to spur policy change. It's true that raising pay is not a silver bullet — because nothing in education is a silver bullet — but doing so is likely to significantly improve teacher retention.
---
Footnotes:
1. It is also difficult to compare pay and working conditions as a cause of teacher attrition for two main reasons. First, teacher self reports for leaving may not be reliable, a common problem in social science research. Second, there is not a common unit on which to compare pay (which is based on dollars) against working conditions (which is based on subjective surveys of quality). (Return to story)
2. Notably, the study finds that increased retention was only seen among teachers in tested grades in subjects. The authors suggest that this is because teachers in non-tested grades and subjects were deterred from remaining in the low-performing schools where they were eligible for the bonus, since part of those teachers' evaluations were based on school-wide performance, which by definition was low. (Return to story)
SaveSave
SaveSave
Get stories like these delivered straight to your inbox. Sign up for The 74 Newsletter