Why Republicans in Florida Are Proposing Move to Partisan School Boards
Opponents think that school boards and education issues should be nonpartisan.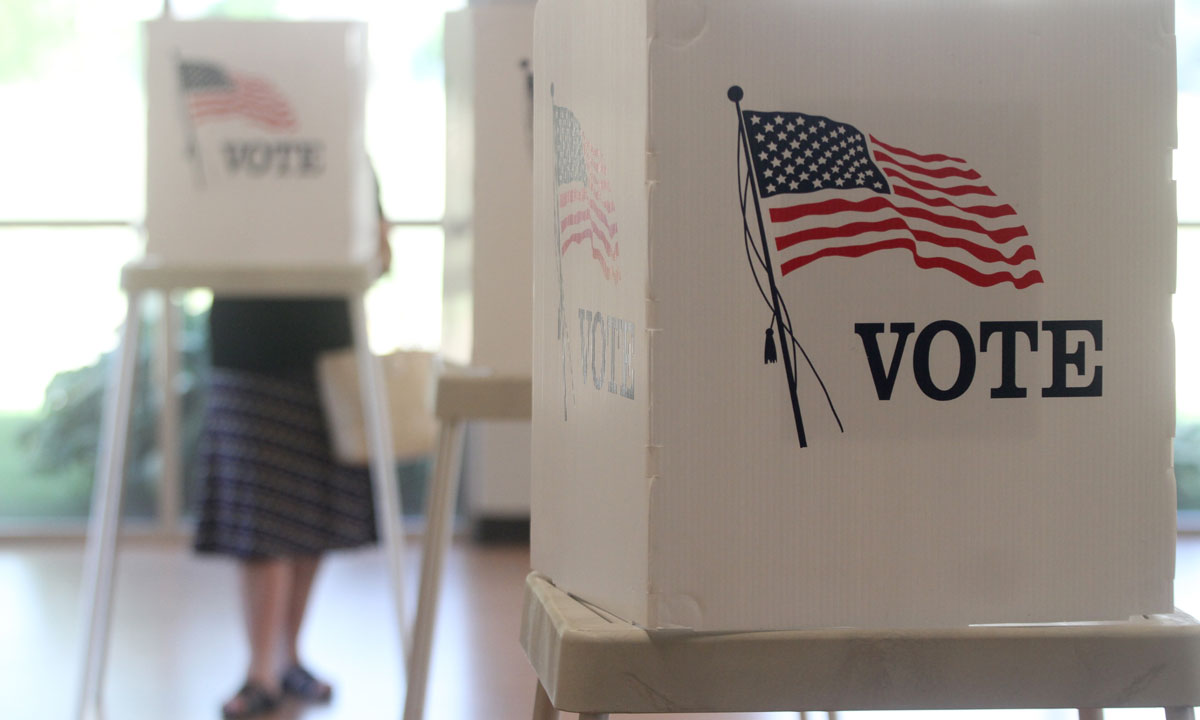 No paywall. No pop-up ads.
With the growing spotlight on school board races in recent years, some Florida GOP lawmakers want to see if voters think local school boards should be partisan — meaning school board members could be Democrats, Republicans, or another signifier of political alignments.
For at least two decades, the status quo has been nonpartisan school boards.
But the issue is important enough — there are 67 traditional school districts and some 2.8 million students in Florida's public schools — that voters could go to the polls to decide if the boards should be partisan or nonpartisan. The decision would be in the form of a constitutional amendment.
Republican lawmakers are currently pushing a bill, HJR 31, to do just that.
The legislation is sponsored by Rep. Spencer Roach, a Republican from Southwest Florida. The Senate version, SJR 94, is sponsored by Sen. Joe Gruters, who represents Sarasota and part of Manatee County.
The bill is moving in the GOP-controlled Legislature.
Supporters of the proposition say that local school board elections are already considered partisan, even if their political parties are not listed on the ballot.
"I've always taken the position that voters should have all the information available on their candidates and that nothing should be held back," said Rep. Michael Caruso, a Republican who represents part of Palm Beach County.
"So what this bill does is puts it right out front and educates voters as to more information about those running for school board," Caruso said during a recent House meeting.
But opponents think that school boards and education issues should be nonpartisan.
Cecile Scoon, president of the League of Women Voters of Florida, said at a recent House committee meeting that Floridians are concerned about "making everything partisan."
"The way people are behaving today, there's such an allegiance to party. I've literally had people tell me 'so, I don't really believe that, but I have to say that because of the party. I want to get elected," she said.
Scoon continued:
"This is one place where I think Americans really agree, Floridians agree: our public schools are our treasures. This is a place where students learn to deal with each other, different students from different backgrounds. And making school board races partisan is going to degrade from that."
As of current state law, a constitutional amendment on the ballot would require at least 60 percent of voters to approve the measure. (There is current legislation that might raise that threshold to 66 percent.)
A legislative staff analysis on the issue shows that school board members have been elected in nonpartisan races since 2000, though the races were partisan prior to that.
DeSantis has gotten involved
It's possible that HJR 31 is intentionally trying to make school board races more partisan — specifically, more right-leaning.
Ahead of the 2022 elections, the political climate and focus surrounding local school board elections had been intensifying over the course of the COVID pandemic and continue to this day.
Gov. Ron DeSantis made waves by endorsing local school board races over the summer, which was generally unprecedented given that school board members campaign in nonpartisan races.
And the governor campaigned to get his endorsed candidates elected. That included financial contributions, social media posts about the races, and speeches at campaign rallies, the Phoenix previously reported.
Overall, 25 of 30 school board candidates backed by Gov. Ron DeSantis in 2022 came out as winners, pushing a conservative and controversial agenda for Florida's public school system, the Phoenix previously reported.
And as recently as January, DeSantis said that he wanted school board elections to become partisan races, while also proposing shorter term limits for the elected officials.
Current voting data show that there is a higher number of registered Republicans in Florida than registered Democrats.
No Party Affiliation voters
A sticking point with the legislation comes down to the large number of Florida voters who are not registered as Democrats or Republicans. Those voters are either registered to one of about a dozen minor parties or are considered "no party affiliation," or NPA.
According to the Florida Division of Elections data as of Jan 31, 2023, the breakout of active Florida voters is as followed: Republican (5,299,351), Democrat (4,882,042), No Party Affiliation (4,026,491) and Minor Party (262,815). There are a total of 14,470,699 active voters in Florida.
Florida is a closed primary state.
Because the state has closed primaries, in partisan races such as for governor, Senate or House of Representatives, only those who are registered for their party can vote for who the primary candidate would be.
Currently, because school board races are nonpartisan, any registered voter can cast their vote for the candidate they think is best suited for the job during the primaries.
So if school board elections become partisan, NPA voters would not be able to vote in the primaries, even though many of the school board races are determined then, unless there's a runoff.
The Division of Elections says on its website regarding primaries:
"If races for nonpartisan (i.e., free from party affiliation) judicial and school board offices, nonpartisan special districts or local referendum questions are on the primary election ballot, then all registered voters, including those without party affiliation are entitled to vote those races on the ballot."
Rep. Rita Harris, a Democrat who represents part of Orange County, raised that issue to the bill sponsor this week:
"NPAs would be excluded from part of the voting process if these races are partisan, so I don't understand how that would be enfranchising them when they wouldn't be able to be participating in the primaries," she asked.
Roach replied: "What you said is accurate – they (NPA voters) would be precluded from that primary."
Rep. Kristen Arrington, a Democrat, did not support the bill this week due to the number of voters in her district who are not registered either Democrat or Republican.
"In my county, in Osceola County, NPA's are the largest voter pool currently and I truly want more participation in those primaries and want those folks come out and I do think that this will disenfranchise them," Arrington said.
Florida Phoenix is part of States Newsroom, a network of news bureaus supported by grants and a coalition of donors as a 501c(3) public charity. Florida Phoenix maintains editorial independence. Contact Editor Diane Rado for questions: info@floridaphoenix.com. Follow Florida Phoenix on Facebook and Twitter.
Get stories like these delivered straight to your inbox. Sign up for The 74 Newsletter