Why Oklahoma Is Racing to Put Nearly 1,000 Uncertified Teachers In Its Classrooms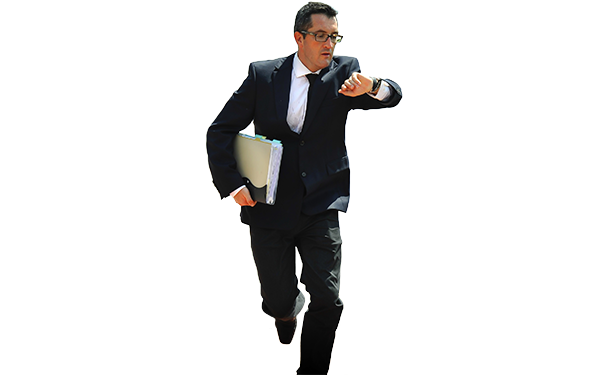 EDlection 2016 is The Seventy Four's ongoing coverage of state-level education news, debates, headlines and votes in the lead up to 2016 elections. Read our previous dispatches from Iowa, Maryland, Missouri, Nevada, New Mexico, Ohio and Pennsylvania. Oklahoma's presidential primary is scheduled for March 1.
Norman schools Superintendent Joe Siano used to have it easy when he went looking for new teachers to fill his classrooms.
The nearby University of Oklahoma created a strong pipeline of talent, its aspiring teachers often training in the Norman Public Schools to complete their degree. Norman, one of Oklahoma's larger districts with some 15,600 students, was also in the enviable position of being able to pay its starting teachers more than others in the state.
This school year, those advantages weren't enough for Norman, never mind other public school systems with even fewer resources, in this state whose economy is fueled by wheat, cattle and oil. They are all feeling the effects of paying their public school teachers far less than what they could earn in the private sector or by taking a teaching job in a neighboring state like Texas.
Last year, the Washington, D.C.-based Center on Budget and Policy Priorities found that Oklahoma had made the deepest cuts to education funding of any other state since the start of the recession.
The result means school chiefs like Siano are scrambling to make hires, consolidating classes that would have normally been broken up and filling classrooms with teachers that are not certified in their subject matter or are part of a patchwork of substitutes. For students that means crowded classrooms led by instructors who would otherwise not be qualified to teach them.
"I think we are in a critical situation," Siano said. "I liken it to showing up to the emergency room with a life-threatening issue."
Norman upped from one to 15 its requests to the state this year to award educators emergency certificates to teach in an area outside their certification. Statewide that number has grown to 948 this year, almost double last year's total. The Oklahoma State Education Department awarded 506 emergency certifications in 2014, 189 in 2013 and 98 in 2011, according to department statistics.
Emergency teaching certificates were once a rarely used solution for Oklahoma public schools.
"This is truly historic," Oklahoma State Superintendent Joy Hofmeister told the Tulsa World newspaper last month as she predicted that the state would award 1,000 emergency teacher certificates by the end of the year.
Some school systems left positions unfulfilled or increased class sizes. Hofmeister estimated that with an average class size between 25 and 35, the 1,000 vacancies districts faced at the start of the 2015-16 school year translated into 25,000 to 35,000 Oklahoma students without a teacher.
"They have cut hundreds of classes across the state," said Christy Watson, the communications director for the Oklahoma State School Boards Association.
"Schools are using all different kinds of shorter-term solutions."
Oklahoma has problems both in recruiting new teachers and keeping the ones they have.
Teacher salaries in Oklahoma are about 16 percent lower than their peers working in Texas and 28 percent lower than median salaries for similar workers in Oklahoma's private sector, according to a November report released from the school boards association.
The average teacher in Oklahoma with no full-time experience can expect to make $34,152 a year compared to the $47,078 that new teachers in Houston or Dallas make. As teachers gain more experience in the classroom, the salary gap between the two states widens.
Even in higher-paid school districts such as Tulsa and Oklahoma City, teacher salaries fall behind their peers in the private sector after three years in the workforce. Decades later, the salary gap between those teachers and the private sector persists, the report found.
"You can't really raise a family on a teacher's salary" in Oklahoma, state school board member Leo Baxter said.
Just a few years ago, Baxter recalled, his daughter, an out-of-state middle school guidance counselor, was at an event with former governor Frank Keating who told her she should come back to Oklahoma to work. Baxter's daughter responded, "I'd like to but I don't want to take a $12,000 pay cut."
The school boards association estimates that Oklahoma would have to invest an extra $400 million annually to level out state teacher salaries with those in Texas.
Compounding the problem is that Oklahoma teachers are more likely to leave the field than educators in other states. Only 8 out of 100 teachers leave the Texas public school systems each year, compared to 11 out of 100 Oklahoma teachers who depart.
Lawmakers and state education officials are proposing new initiatives to end Oklahoma's teacher shortage.
Hofmeister, the newly elected state superintendent, has made the compensation issue a key talking point in her first year in office. In January, she proposed a plan called #OKhigh5 that would add five days of instruction to the school year and give $5,000 pay increases to teachers over a five-year period.
"Our teacher pay isn't competitive and our kids are paying the price," she tweeted.
---
Yes! #OKHigh5 for #OklaEd http://t.co/m03I7Zl9Fz @mr_jamie_b @shawnhime @edgeblogger pic.twitter.com/n3IYANkcX8

— Joy Hofmeister (@joy4ok) September 26, 2015
---
Earlier this year, the state formed a task force that meets monthly to address the hiring crisis. More recently, the state education department announced another task force that would address unnecessary paperwork in hopes of freeing up teachers' time and making the job more attractive.
Meanwhile, David Boren, a former governor and current president of the University of Oklahoma, has proposed raising the state sales tax from 4.5 percent to 5.5 percent to boost teacher pay and programs in higher education. The average combined local and state sales tax rate would increase to 9.78 percent from 8.78 percent and could reach as high as 11 percent in some communities. The campaign, entitled Oklahoma's Children, Our Future, seeks to gather enough signatures to put the tax hike on the November 2016 ballot.
The plan could result in $615 million a year, $424 million to fund those $5,000 teacher raises and implement locally-controlled reforms such as performance-based pay increases. The rest would help curb tuition hikes at state colleges and boost early childhood programs and vocational training.
"Since 2008, Oklahoma's education budget has undergone the deepest cuts in the nation, lowering Oklahoma's per pupil spending to 49th in the country," Boren said in a statement announcing the plan. "Enough is enough. We must invest in our children and grandchildren's future if we want to succeed."
But both proposals face an uphill battle. The drop in the price of oil has helped push the state into a budget crisis, prompting the governor to warn state departments to expect cuts. Hofmeister's administration said she still supports the pay hikes for teachers but acknowledges finances are tight.
In November, OCPA Impact, a state advocacy group that promotes job growth and the free market, challenged the constitutionality of Boren's proposal in court, alleging it lumps together too many topics into one potential ballot question.
The political and legal limbo leaves Oklahoma districts to navigate the teacher shortage on their own. Some have gotten more aggressive.
Last school year, Tulsa Public Schools opened with 77 vacancies and administrators knew it would not get any easier to fill openings. So the district started the hiring process much earlier this year, expanding recruitment through social media into markets such as Arkansas and Kansas, where Tulsa's salaries for young teachers are competitive.
The school system also hired educators from Teach For America and requested that the state award 83 teachers emergency certifications compared to the 33 that were given last year, said Talia Shaull, the district's chief human capital officer.
This year, Tulsa schools opened their doors to students with no vacancies.
"It's definitely a concern that we have had to rely on emergency certifications in order to get folks in the classroom," Shaull said. "It's going to continue to be an issue. I'm happy people are paying attention to it."
Support The 74's year-end campaign. Make a tax-exempt donation now.