Why Arizona Parents Are Legally Not Allowed to Opt Their Kids Out of Testing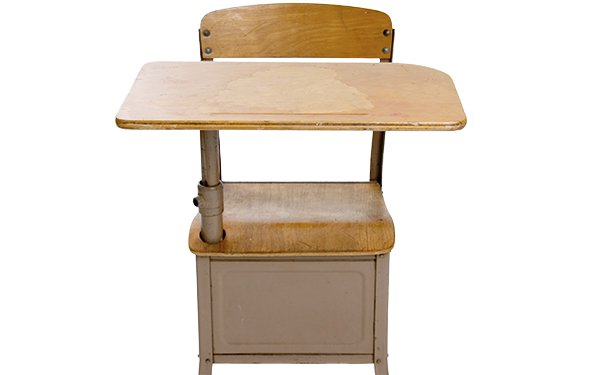 As the opt-out movement grows across the country, students in one state might find it difficult to bolster the ranks of the untested. That's because the Arizona Attorney General's Office recently
came
down firmly in favor of an earlier opinion that state law does not allow public school parents to opt their children out of state standardized tests.
The opinion came in response to a request from state Superintendent of Public Instruction Diane Douglas. Douglas, a Republican who narrowly
won
statewide election in 2014 on a campaign to repeal the Common Core standards, has
argued
that parents should have the right to opt out of standardized testing.
But the
opinion
from state Attorney General Mark Brnovich, also a Republican, says that although parents have a choice in how their child is educated — whether through traditional public, charter, private, or home school — those who opt in to the public schools cannot then choose to sit out standardized testing.
The opinion turns on the question of whether statewide testing constitutes "a learning activity or learning material," from which parents have the right to withdraw students. Under a 1997 interpretation, testing does not fall under this domain because it was not specifically included and because allowing students to forgo the tests might defeat the purpose of statewide assessments, Brnovich said. The opinion also notes that a 2010 Parents' Bill of Rights does not include an opt-out provision.
This is the latest setback for Douglas, who since being elected has
feuded
with the state's Republican governor, been
sued
by the State Board of Education, faced an
ongoing recall
effort, and
failed
in attempts to pull Arizona out of Common Core.
Douglas has
said
, "Our schools are under the control of the same Washington bureaucrats who have marginalized academic content — stressing culture over content, social engineering over student achievement and conspiring to rewrite the story of American pre-eminence in the world."
Opt-out supporters in the state vow to continue the fight. Charles Tack, a spokesperson for the Arizona Department of Education, said that Douglas will push for legislation to "
give parents what the superintendent believes is their right." In an
interview
with the Arizona Daily Sun, Republican State Representative Chris Ackerley echoed this sentiment.
A spokesperson for the attorney general said that it's the Department of Education's responsibility to enforce the opt-out prohibition. The opinion states that "children who attend school during the testing windows are required to take assessments as scheduled." In some other states, students who opt out can attend school during testing, but participate in other activities during the school day.
Tack said, that if opt-out friendly legislation is not adopted, the department would continue to provide guidance to districts explaining that parents do not have the right to have their kids refuse the tests. One Arizona parent who kept her children home during last school year's test
said
the she received a letter warning that her children were truant, but no sanctions aside from that.
The website "Opt Out AZ!"
instructs
parents that "it is your
God-given right
to refuse anything that goes against your moral beliefs (A.R.S. 15-102) or that you feel is harmful to your child."
There are also fears in Arizona that large increases in its opt-out numbers would cause the U.S. Department of Education to withhold federal funds. The feds have previously
threatened
as much in other states, but
do not appear
to have ever followed through,
including
in New York, where nearly one fifth of eligible test-takers — some 200,000 students —opted out of last school year's exam. Arizona hasn't compiled the total number of students who did not sit for the state test last spring.
The legal decision is limited to Arizona, but it comes at a time when opponents of standardized testing have
cropped up across the country
, causing a fierce debate regarding how often tests should be given and how their results should be used.
A rewrite of the K-12 federal education law that
passed
the Senate would continue to require states to administer math and language arts standardized tests in 3rd through 8th grades. But it would prohibit the U.S. Department of Education from pushing states to use test scores as part of teacher evaluation, a practice that has led to a
large increase
in testing in some states and fueled the testing backlash.
Republicans and teachers unions have generally
pushed
for a reduced federal role in education, while most
Democrats
and national
civil rights groups
have opposed efforts to roll back test-based accountability.
Support The 74's year-end campaign. Make a tax-exempt donation now.