Whole Child NC Committee Plans to Make Recommendations to State Board in June
Established in 2015, the committee advises the State Board of Education on best strategies and practices for supporting students' non-academic needs.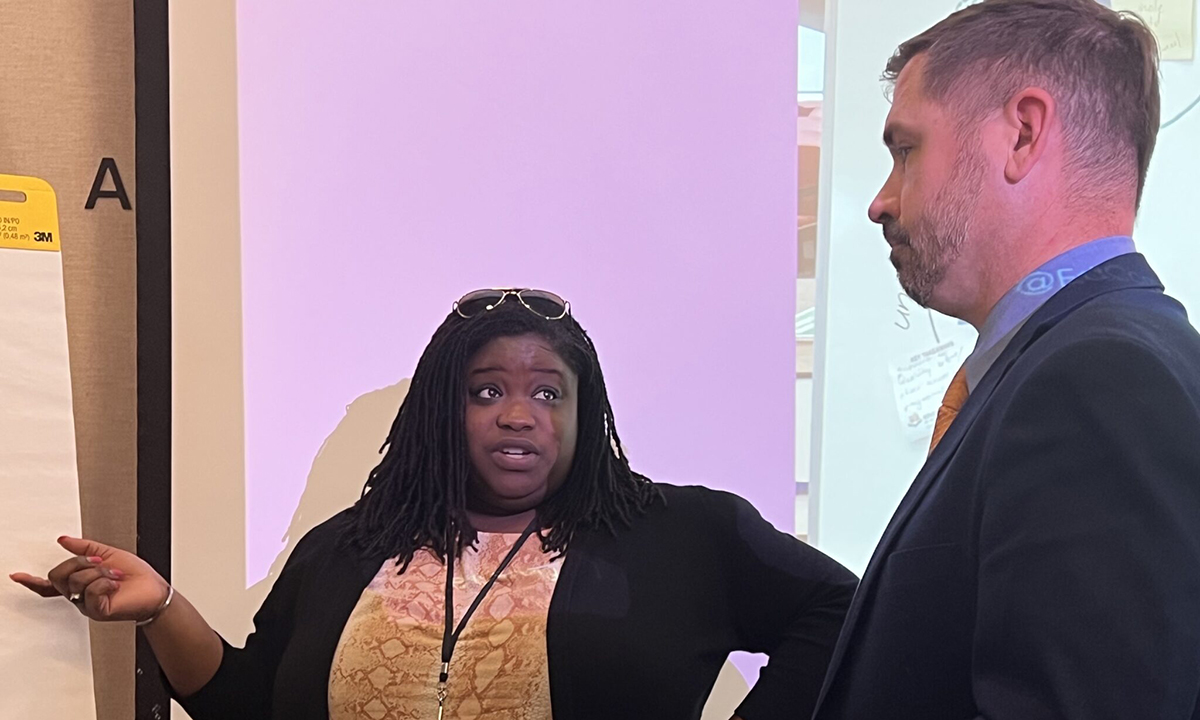 Support The 74's year-end campaign. Make a tax-exempt donation now.
Charlene Wong, a pediatrician in adolescent medicine, continues to see patients while she serves as assistant secretary for children and families in the state Department of Health and Human Services (DHHS). She remembers a recent experience seeing a transgender student in a clinic.
That student's experience tracks with data from the state's latest Youth Risk Behavior Survey, which found LGBTQ+ students experiencing greater mental health challenges than their peers.
"School is where I feel safest," Wong remembers the student telling her.
"So this is work that is really important to me," said Wong, who co-chairs the Whole Child NC advisory committee.
The committee met last week as it continues to reboot after the pandemic forced a pause in regular meetings. The committee, established in 2015 by Judge Howard Manning Jr. as part of the Leandro trial, advises the State Board of Education on best strategies and practices for supporting students' non-academic needs.
When it was established, the committee worked to educate the Board on challenges and potential solutions. More recently, the committee has become interested in influencing policy. As such, it asked the Board for flexibility in filling out its membership, specifically so it could adjust its membership over the years as policy foci shift. The Board voted to approve that request on Thursday.
The committee expects to provide the Board with its second set of recommendations in June. Its first set of recommendations came more than two years ago, just before the pandemic.
The committee grounds its recommendations in the Whole School, Whole Community, Whole Child (WSCC) model. It's also finding direction from a DHHS action plan.
That plan, the Unified School Behavioral Health Action Plan, was released last year to address the urgent crisis of children with complex behavioral health needs.
It lists these challenges to getting kids mental health support:
No centralized repository of partners, programs, funding, services, and outcomes.
Several overlapping policies addressing youth behavioral health.
Limited behavioral health workforce capacity.
Funding challenges.
A need for more flexible options to address inequities in access.
Partners working in silos.
The action plan seeks to address these challenges, among others. Some of its strategies overlap with mandates in the Leandro plan, which was most recently upheld by the state Supreme Court in November.
As Wong spoke to the committee about the DHHS plan, she made the connection between supporting non-academic needs and achieving academic outcomes. But strategies for non-academic supports need to be focused, she said.
"This is really a plan of specific strategies," Wong said of the DHHS action plan. "We came together and said: We have a real crisis. What do we think is really going to make a difference for kids and families, and … what do we think are the most important things to be doing in schools now, to really support the behavioral health of students?"
Here are some of those strategies:
Statewide Electronic Health Record System
Provide funding to maintain a school electronic health records (EHR) system that is being built with one-time COVID-19 funding to enable all North Carolina schools to document student health records and to allow health information to follow students if they change schools. The plan estimates $1.7 million in funding would be needed to implement this.
School-based Telehealth Pilot for Behavioral Health
Fund telehealth pilots and technical assistance via contractor(s) to expand access to about 10,000 students in districts without programs and create a sustainability plan. An estimated $4.2 million in funding would be required to implement this.
Project AWARE/ACTIVATE
Sustain Project AWARE/ACTIVATE for two additional years in pilot districts whose federal funding ends in June 2023. Work would focus on a path to sustainability and replication of key programs components that have been effective in North Carolina. You can read more about the pilot here. The plan estimates an additional $4 million in funding would be needed.
School Linkages to Community Resource Networks
Expand supports provided to schools with COVID-19 funding to connect schools with behavioral health resources in their communities and to train schools on how to effectively coordinate with these partners to support student behavioral health. The plan estimates an additional $300,000 in funding would be needed.
School Health Advisory Council (SHAC) Support
107 out of 115 school districts have local SHACs that met last year. This strategy is to build on COVID-19 investments to provide sustainable funding to locally run SHACs so that coalitions of school staff, parents, and community members can invest in behavioral health resources based on local needs. This would require an estimated $7 million in funding.
Mental Health First Aid
Facilitate Mental Health First Aid and Youth Mental Health First Aid trainings for school staff and students and evaluate the benefits of this program as a long-term investment in the mental of North Carolina's youth.
This article first appeared on EducationNC and is republished here under a Creative Commons license.
Support The 74's year-end campaign. Make a tax-exempt donation now.