Whitmire: Charter Leaders Saw Too Much Damage to Students (and Their Own Future) to Embrace Trump's Budget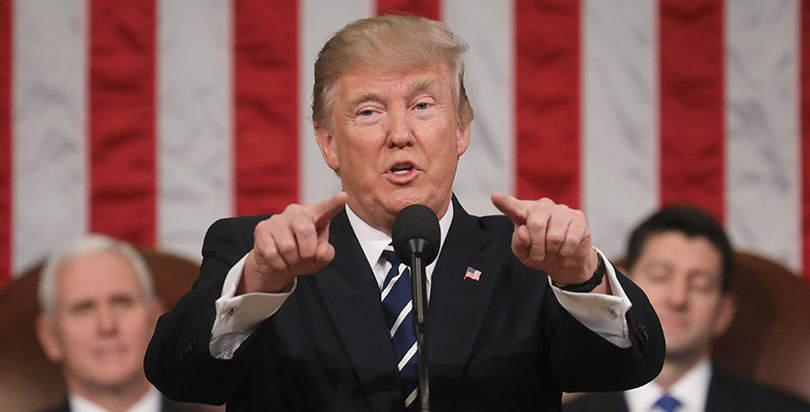 A once-slight schism between the school-reform-minded Trump administration and actual school reformers widened Tuesday with an op-ed published in USA Today penned by some of the nation's top charter school leaders.
Their charter schools, which enroll nearly a quarter million students around the country, stand to benefit from the Trump budget, which increases charter school investments by $168 million. These charter leaders should be elated — but they're not.
The leaders write that they "appreciate" the boost. However, the cuts that paved the way for that increase — such as funding for AmeriCorps volunteers, who work in schools, and Pell Grants for low-income students attending college — would inflict too much damage on all students, both charter and traditional, they argue.
These are "drastic cuts to programs that are critical," they write. Budgets, say the charter leaders, are statements of priorities, "… and this one sends a clear message that public education is not a top priority."
To an outsider, this might appear to be nothing more than a minor debate over budget issues. Besides, isn't the budget going to get reworked by Congress anyway? Yes, absolutely, so why even bother with that op-ed?
The answer: There's far more bubbling beneath the surface. These leaders, who stand to gain so much from a charter-friendly administration, don't square off publicly unless there's something deeper going on.
The op-ed is significant in multiple ways, starting with the three bylines, the top executives of three of the highest-performing, and best-known, networks in the country: KIPP, Uncommon Schools, and Achievement First.
Each of those networks operates schools that, on average and over time, add roughly a year and a half of learning for every year a student spends in their classrooms. These charter schools soar above the charters Education Secretary Betsy DeVos championed in Detroit, schools that only slightly outperformed the extremely low-performing Detroit schools.
That only makes their criticism of President Trump and DeVos more wince-worthy. Despite the mild tone deployed in the piece, this is a rebuke of an administration that vows to pursue successful school choice options — an accomplishment these charter groups have already achieved.
I once heard these charters jokingly (but with some honest resentment and envy) referred to as "the cool kids," the charters making the big gains, the charters willing to track their kids through college, the charters getting all the attention. If that's true, then here you have the cool kids telling the klutzy newcomer that she's screwing up.
Although the letter sticks to budget issues, their unease with the broader trappings of the Trump campaign and presidency has been apparent since the election. These leaders have strong roots in the nation's civil rights movement; their charters serve nearly all poor and minority children, along with many undocumented students.
To most of them, witnessing the racism and nativism stirred up by both the Trump campaign and presidency has been nothing short of horrifying. Those issues aren't mentioned in the op-ed, but absent those issues, there's no way these leaders would be biting the hand trying to feed them.
The irony is that the budget line DeVos proposed growing by 50 percent, the Charter School Program, has been a major help to these very same charters, allowing them to repeat their success. The CSP program itself draws praise for both helping the best charters replicate and picking out promising new startups to fund.
If DeVos were serious about creating a lot more high-performing schools of choice, she'd bump up that budget by a lot more than $168 million. Comparing the gains made by these top charters to the slight and disputed gains made by voucher programs is like comparing the Red Sox to a struggling farm team in Nebraska. And yet DeVos proposes far more funding for the farm team reform.
Speaking of corrections for Congress to make — there's a big one.
Another interesting thing about the letter is its protective tone toward traditional school districts — districts that often try to block charters. Despite the acrimony between the mostly non-union charter schools and their opponents (unions and many traditional school superintendents who object to charters drawing students away from their schools), charter leaders see themselves firmly rooted in the spirit and traditions of public education.
Collaboration with traditional public schools, the schools hurt most by this budget proposal, is something they aspire to (if only they had more willing partners). Thus the shared hurt expressed in the letter.
There's also a politically practical reason for these charter leaders to take issue with an administration that, at least in theory, loves their work: likely blowback after Trump leaves office. In state after state, charter advocates won their laws and built their networks based on bipartisan support.
But with pro-choice Trump so despised by Democratic progressives, there's every reason to believe the pendulum will swing hard in the opposite direction when Trump leaves office and charters, in the eyes of progressives who once supported them, will become a Trump-blessed reform. Not good.
The recent overwhelming rejection of lifting the charter cap in Massachusetts was an abrupt warning here: Unions have finally figured out the formula for turning suburbanites against charters that benefit inner-city kids. This is volatile stuff that doesn't bode well for charters.
Laying down a bit of distance now would prove to be a salvation in the future.
What's unclear from this flare-up between Trump and the country's top charter leaders is whether this split heals, or widens, in the coming months. Either is possible. I wish I could predict the former is more likely, but …
Richard Whitmire is the author of The Founders, a book about the origins of high-performing charter schools, and several other education books.
Get stories like these delivered straight to your inbox. Sign up for The 74 Newsletter