Whitmire: As Success Academy Graduates Its First Class of 16 College-Bound Seniors, Don't Bet Against It Someday Being Thousands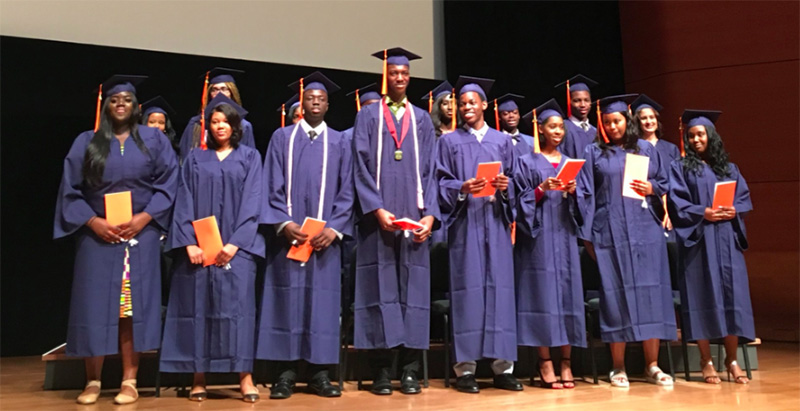 New York City
America's most controversial — and possibly most successful — charter network leader, Eva Moskowitz, notched a major win Thursday, overseeing her first high school graduation ceremony at Success Academy, the class of 2022.
Wait, isn't this 2018?
Yes, but that's not how Moskowitz and Success view their "scholars." What counts was the promise she made to parents 12 years ago when they signed on to attend her school despite having no real school yet, no principal hired, and no teachers yet on board. That promise: Your child will go to college and will earn a diploma in four years: the year 2022.
It would be easy to downplay the significance of this event. Only 16 graduates? This means nothing.
Perhaps. After all, what really matters is not college acceptance but college graduation, which for Success Academy won't be measured for many years, when far larger graduating classes go off to college. Will they succeed?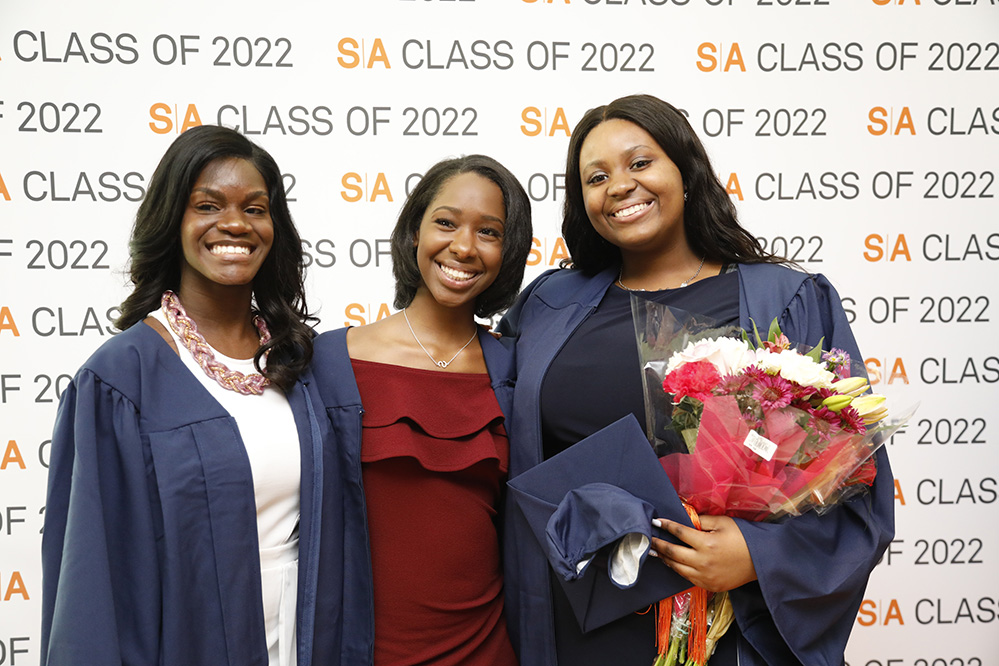 Impossible to say with certainty, of course, but based on my research of low-income, minority students going off to college, the odds of these 16 graduating seniors earning degrees are very high. Usually, a graduating class like this would produce admissions to a couple of selective colleges, a couple of decent colleges and then a list of, essentially, commuter universities, where the students live at home, continuing to work at the jobs they held during their high school years. Odds of earning a degree: not that great.
With these 16 graduates, however, all were headed to selective colleges and universities, places where the odds of earning a bachelor's degree in six years, if not earlier, hover in the 90 percent range: Tufts, MIT, Bard, Tulane, Emory, Grinnell, the University of Southern California, Barnard, and others. There were no "safety" schools in the list.
Whether that pattern will hold up with the follow-on larger classes, which aren't blessed with the "founding class" karma, remains a question. But based on the results Moskowitz has gotten with the thousands of high-poverty New York students her schools have taken in — often outscoring their upper-middle-class suburban students on state tests — I would not bet against it.
The significance of this graduation was clear from the ceremony itself — hundreds gathered in the stately Alice Tully Hall in New York's Lincoln Center. In the front rows were the parents; in the vast middle section were teachers, education advocates, funders, and board members. Behind them were the junior and sophomore classes at Success Academy, whose roars of celebration undoubtedly set new decibel records at the normally subdued performance hall.
This was a big deal, and everyone knew it.
Moskowitz is rarely one to resist settling scores with her many critics, including New York City Mayor Bill de Blasio, who once famously vowed to stanch her access to unused school buildings, or the union leaders who have thrown every weapon imaginable at her over the past dozen years. She appears to be achieving what they hold is impossible: successfully educating low-income minority children without first solving the ills of poverty. And she's doing it at scale, not just with these 16 graduates. Her 46 schools enroll 15,500 students.
But she held back. There was only one veiled reference to "the resistance at every step" everyone at Success Academy faced. It didn't have to be said. Everyone knew it.
This day was set aside for the students and their families to celebrate. As Kelvin Jennings, the student class speaker headed off to Tulane, put it: "We are going to college. WE ARE GOING TO COLLEGE!"
Cue a surge in high-decibel cheering.
Get stories like these delivered straight to your inbox. Sign up for The 74 Newsletter