When Public Charter Schools Are Private: Labor Rulings Highlight Often Blurred Line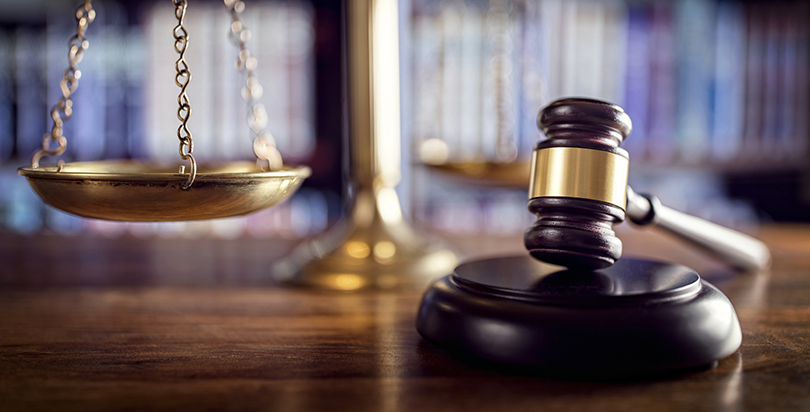 New York and Pennsylvania charter schools are not public schools for the purposes of union organizing, the National Labor Relations Board ruled in a pair of decisions issued last week.
The cases, both decided with one dissenting vote, highlight the often thin line between public and private that charter schools straddle, both legally and politically.
The New York case turned on whether the Hyde Leadership Academy, a Brooklyn charter school where the United Federation of Teachers was trying to organize, should be covered by the Public Employment Relations Board, which oversees public sector unions, or by the National Labor Relations Board, which has jurisdiction over private sector unions.
The NLRB ruling said the Brooklyn charter school did not meet the criteria for being in the public sector because it "was neither created directly by the state so as to constitute a department or administrative arm of the government nor is it administered by individuals who are responsible to public officials or the general electorate."
Charter schools are not typically unionized and teachers unions often portray them as being privately run and largely unaccountable to the public. Charters supporters, meanwhile, argue that the schools are taxpayer-funded, open to all students, and have to meet many of the same standards when it comes to health, safety, and student testing.
In an ironic twist, the local teachers union, joined in supporting briefs to the NLRB by the national unions, argued that charter schools are public, while the Hyde Academy charter operators claimed that the school is private.
That's because, according to Preston Green, a professor at the University of Connecticut, "The National Labor Relations Act is more management friendly than that in traditional public schools."
Despite New York state law referring to charter schools as public, the NLRB sided with Hyde Academy, calling it — in a turn of phrase likely to make charter advocates cringe — a "private, nonprofit education corporation." The decision likened charters to government contractors.
A dissenting opinion highlights that charter schools couldn't exist if not for the approval of a public body. "The key point is simple and it is this: each and every charter school in the State of New York is created by the state through the New York State Board of Regents, not by private entities or individuals," wrote Philip Miscimarra, the board's sole Republican member.
The Pennsylvania case involved an online charter school, and the decision followed a similar logic to come to the same conclusion as the New York case. In this instance, though, it was the charter school arguing that it should be public and the local union saying otherwise.
The Pennsylvania decision states, "We are not announcing a bright-line rule asserting jurisdiction over charter schools nationwide." However, in a previous case involving a Chicago charter school, the NLRB also ruled that the school was not public under Illinois law.
Green said the direct implications of the New York case are limited to charter schools there but said the analysis and logic could be use in other parts of the country and in other areas of law.
The key question for policymakers may not be whether charters are public or private — contrary to how the argument is generally framed — but for what purposes charters are public.
"I would categorize charters not so much as public or private, but [as] hybrids — they have aspects of public and private," Green said.
Andrea Rogers, the New York state director of the Northeast Charter Schools Network, said in a statement, "The NLRB ruling applies only very narrowly to the issue of labor. It does not or can not change the very real fact that state law explicitly says charters are public schools. They are tuition free, and open and accepting of all kids. Any attempt to say otherwise is pure fiction."
Carl Korn of the New York State teachers' union told the Albany Times-Union, "The charter industry wants to have it both ways. Charter management claims charters are public schools when they want taxpayers' money, but use legal maneuvers to hide from public audits, seek to evade the rules that govern public pre-k programs and, in this case, claim they are private schools when it comes to union representational elections."
The idea behind charter schools is to innovate and improve outcomes free of what some see as burdensome and unnecessary rules within traditional public schools. That's the argument of Todd Zierbarth, of the National Alliance for Public Charter Schools.
"Part of the point is to have different sets of statutes applied to charters and school districts in order to give charter the flexibility to innovate," he said.
For instance, requirements that charter schools employ state-certified teachers may be counterproductive since traditional certification is only weakly correlated with teacher effectiveness. One national study found that state laws giving charter schools greater operational autonomy was modestly associated with improved charter performance.
Meanwhile, charter schools in some places have exploited their autonomy and quasi-public nature in concerning ways. In Ohio, a charter operator successfully argued before the state Supreme Court that it could retain ownership of physical school property that it had purchased with public dollars. In Louisiana, most charter schools don't comply with public meeting laws, according to a recent investigation. (Ziebarth said that his group's model legislation calls for charters to follow open meetings requirements.)
In New York City, half of all charters, according to a 2015 report, have discipline policies allowing for suspension or expulsion in cases of tardiness or truancy — which is against state law for public schools. In North Carolina, an extensive review found that some of the state's charters had likely violated nonprofit law by handing operations over to for-profit companies.
Ziebarth agreed that many states have had oversight issues with charters, but said that states, including Ohio and Florida, have recently changed their laws to address these issues. Nevertheless, in his view, some states, particularly Pennsylvania, still need to improve.
Green says that the key for policymakers is to ensure that charter schools are public where it matters most: for transparency purposes and students' rights.
"The bigger implication [of the NLRB decision] is that this same type of logic can be used in other areas — areas, in addition to employment, that are very concerning," he said. "Student rights is one issue; transparency in terms of where the money goes, being able to track where there may be heightened instance of fraud and mismanagement."
Support The 74's year-end campaign. Make a tax-exempt donation now.