When It Comes to College, Only Half of America's High Schoolers Say They Feel Prepared, Survey Finds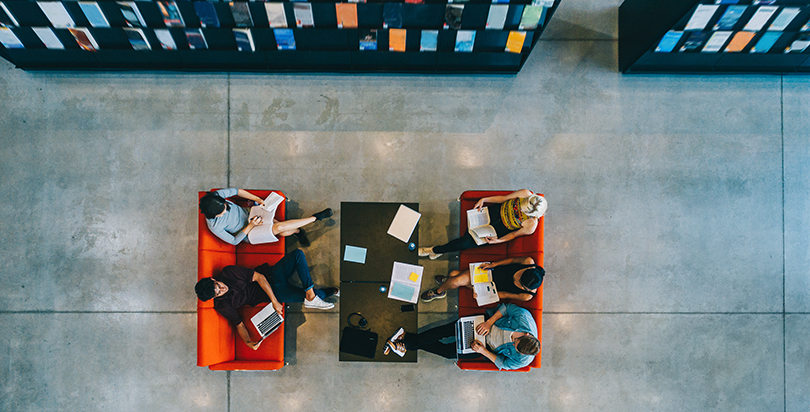 Only half of U.S. students think their high schools have prepared them with the knowledge and skills they need for college, according to recent survey data.
Compiled by the nonprofit YouthTruth, the data reveal an uncertainty among high schoolers in how to become ready for college and careers.
The survey didn't require students to explain why they felt they way they did — but anonymous comments provide some clues.
"They just want us to have high grades, and that's what most kids are doing by cheating or studying really hard, not by actually learning something," one student wrote. "School has taught us that having better grades is better than actually learning something, and that's not how it should be."
Another student wished for a bigger push toward college support services:
"I'm actually really upset that my school doesn't do more to help their students with the scary and confusing process. They haven't helped me in choosing a major, choosing a school, applying to that school, knowing what I need to do to get into my dream school, how to pay for my school, what I should expect from college life, or even to help me register for scholarships or other things that could help me pay for my university."

The percentage of students who reported feeling prepared varied slightly across demographics, with 56 percent of Asian students saying they are ready, compared with 53 percent of black, 52 percent of Hispanic, 50 percent of white, and 46 percent of multiracial students. It also varied widely across schools, with the lowest score 11 percent and the highest 78 percent.
Although a majority of students — 84 percent — said they want to go to college, only 68 percent said they expect they will.
And many admitted they weren't using college prep resources. Only about one-third of students said they use tools like admissions exam preparation or college counseling, though a majority of the students who did use the services found them helpful.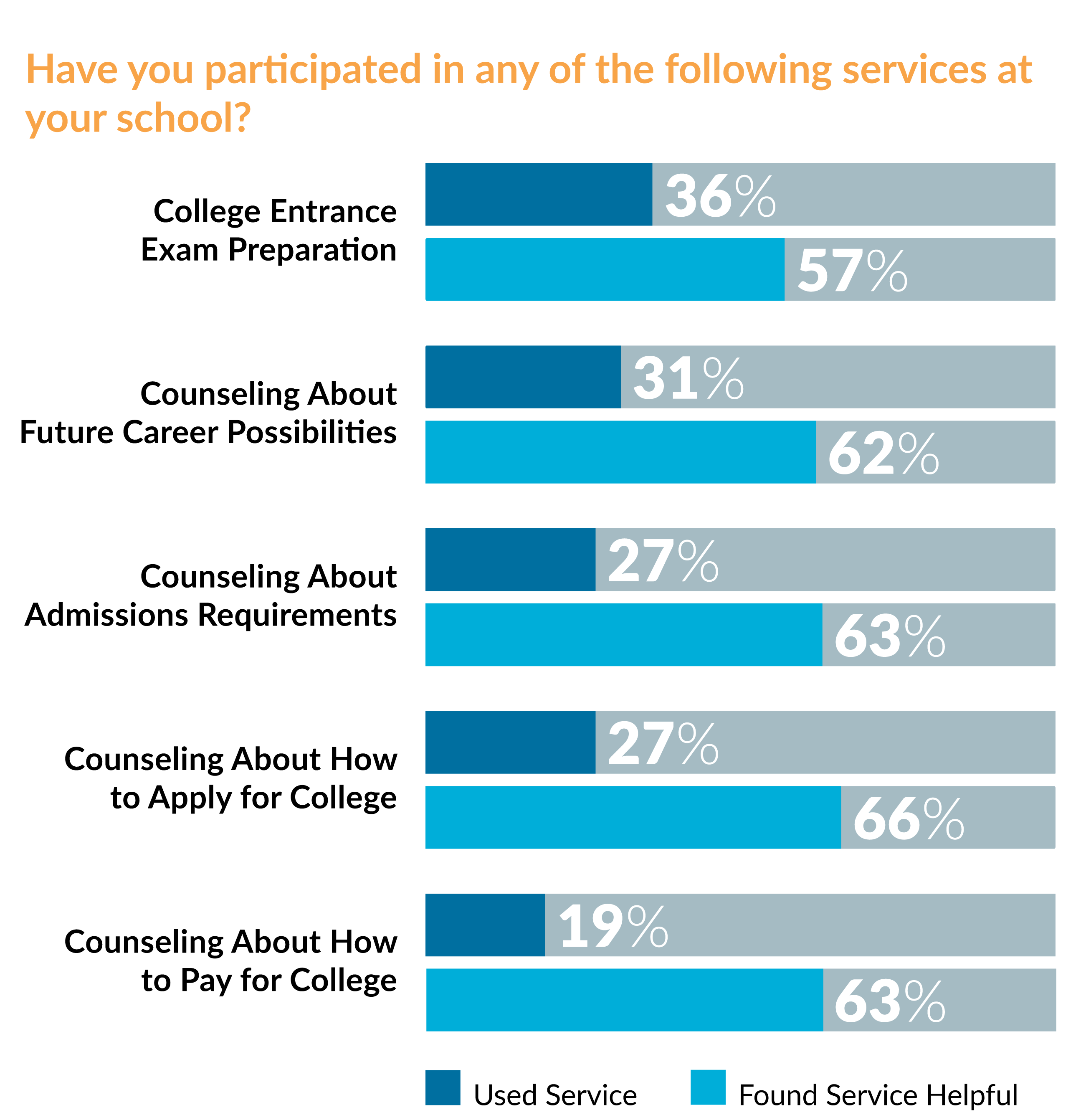 "There's a clear message that there is a lot of work to be done," said Jen Vorse Wilka, executive director of YouthTruth.
The surveys were taken between September 2015 and December 2016 by more than 55,000 high school students in 21 states. The students were 29 percent white, 28 percent Hispanic or Latino, 13 percent multiracial, 12.5 percent black, and 3.25 percent Asian.
The data are not nationally representative, as they are collected from schools that pay to participate in YouthTruth programs and surveys.
"It's a reality check to let us know what our kids really think versus what we think they would say," said Brian Shumate, superintendent of the Medford School District in Oregon.
Though the data represent the perceptions of high school students who haven't yet attended college classes, educators said the information is valuable for checking in on how students think their education is progressing.
"We have to trust our students' perceptions; they are our clients. They know themselves," said John Boyd, superintendent of the Quincy School District in the state of Washington. "If they're not feeling prepared for college, we've got to make them feel prepared for college."
There certainly isn't a shortage of programs districts can choose from for college preparation, said Quincy Assistant Superintendent Nikolas Bergman. That's why comparing student perception data and college-going rates is helpful when sifting through these offerings. Bergman said he has noticed students reporting that they feel more prepared for college since the district adopted AVID, a program that starts in eighth grade with college-readiness skills and behaviors. (Students gave the district an average YouthTruth preparedness score of 3.47 on a scale of 1 to 5, ranking in the 41st percentile of similarly sized schools.)
"School has taught us that having better grades is better than actually learning something."
But they're still experimenting: The district takes students on college tours as early as sixth grade, uses teaching resources designed for high-poverty and migrant populations, and is expanding dual credit courses. "We want to do things that are making a difference," Bergman said.
Medford students gave their district a college-preparedness ranking of 3.05, which falls in the 12th percentile of similarly sized schools. This surprised Shumate — but gave him ammunition to advocate for a career-academy model. The program is in its beginning stages: Currently, freshmen in Medford pick a subject pathway, similar to a college major, to take specialized classes that fit their interests.
"We want it to be more like the outside world," Shumate said.
In 2011–12, 29 percent of students at four-year colleges and 41 percent of those enrolled at two-year schools had to take remedial classes, according to the National Center for Education Statistics. In 2015, only one-third of high school seniors scored at or above proficiency in reading and math on the National Assessment of Student Progress, known as the Nation's Report Card.
A 2011 nationally representative survey conducted for College Board found slightly better perceptions for students who were surveyed one year after graduating from high school. About two-thirds of students said their high schools did a good job of preparing them for college and college-level work, while one-third said their high schools should have done more.
Support The 74's year-end campaign. Make a tax-exempt donation now.