What Will Trump Do on Education? Seeking Clues on Common Core, School Choice, ESSA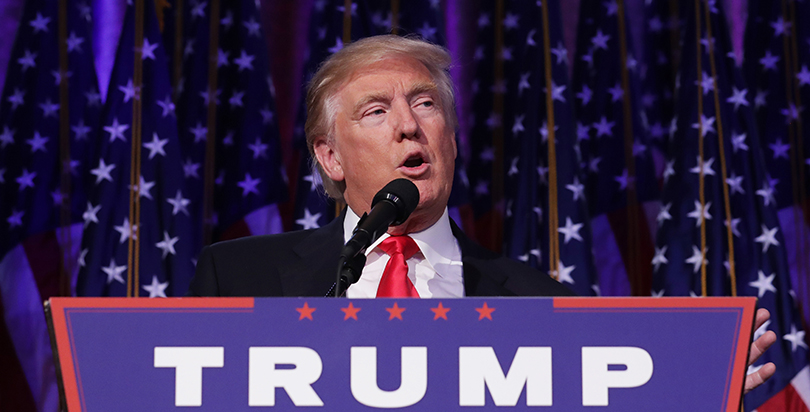 Americans are taking stock of what Donald Trump's election as president and the accompanying tectonic political shift means for the country going forward. In education, the best bet may be to examine known quantities — officials already in charge and those likely to join a Trump administration.
Rick Hess, education policy director at the conservative American Enterprise Institute,
wrote this morning
that Trump's early priorities are likely to lie outside education: in health care, foreign treaties and trade agreements, tax cuts and the vacancy on the Supreme Court.
"When education does come up, who really knows what a Trump administration would actually try to do on schooling?"
Hess wrote
. "Sure, Trump's said some things. … As I've noted before, 'There's no reason to believe that Trump necessarily means what he's said on any issue. In truth, he seems to regard policy declarations as performance art.' So we'll see if he devises a clear agenda on school choice or higher education, and whether he pushes it."
Those "things" have included advocating for expanding
school choice
, ending the Common Core, instituting some reforms in higher education and doing away with gun-free school zones — the latter of which would require Congress to overturn an existing law and probably doesn't have enough support outside a very limited, very conservative wing of the Republican Party.
During his victory speech Tuesday night, Trump said that "we are going to fix our inner cities" and rebuild schools, along with other infrastructure projects.
In the past, he has talked about abolishing the Education Department – probably unlikely, given the sheer complexity of doing so and the fact that the department is the primary conduit for issuing student loans. More likely is a scaled-back agency, one that could well halt the Obama administration's active work in areas like school discipline disparities and Title IX enforcement regarding sexual assault on college campuses and protections for transgender students.
Far-reaching regulatory proposals implementing the Every Student Succeeds Act, like the controversial
"supplement not supplant" rule
on school funding, will probably be gone too.
Mike Petrilli, president of the conservative-leaning Thomas B. Fordham Institute, wrote in a
blog post
Wednesday morning that Trump's election "is going to throw a huge wrench into the implementation timeline" for ESSA. He urged Education Secretary John King and the department to pull their proposals and work with Trump's transition team to keep implementation on track.
For all the questions that remain, there are some people in power, either in Congress or who have Trump's ear, whose views are well-known. For a President Trump, who has indicated he isn't particularly interested in the machinations of policy, looking to those loyalists may provide a better preview.
• Vice President–Elect Mike Pence:
The Indiana governor was a
hero to school choice advocates
in his home state, where he pushed for charter schools and expanded voucher programs. He also signed the first bill pulling a state out of the Common Core.
• Sen. Lamar Alexander:
The chairman of the Senate Health, Education, Labor and Pensions Committee has pushed back against the department's ESSA regulatory proposals. (Read
The 74's interview
with Alexander from this summer.)
• Rep. Virginia Foxx: The likely next chair of the House Education and the Workforce Committee has a background in higher education and generally holds mainstream conservative views that value limited federal regulation and intervention in education.
• House Speaker Paul Ryan: In a speech Wednesday morning, Ryan again touted his "Better Way" agenda that calls for the kind of school voucher program Trump has supported.
• New Jersey Gov. Chris Christie:
The leader of Trump's transition team made headlines for his
fights with teachers unions
– groups sure to have diminished influence going forward.
• Dr. Ben Carson:
Trump's former political rival has been rumored to be among the possibilities for education secretary. He's a
fan of school choice
— including homeschooling — and against the Common Core.
Get stories like these delivered straight to your inbox. Sign up for The 74 Newsletter