What Trump's Ban Means for 17,000 Students From 7 Nations — and the Future of the U.S. Tech Industry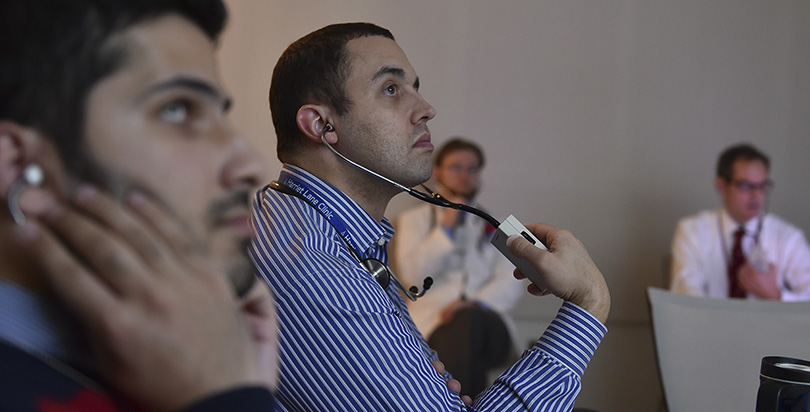 President Trump's immigration ban was billed as a critical measure to keep out foreign threats, but when the executive order was issued on Friday, international students were among those who found themselves in the crosshairs of a new policy that barred citizens of seven majority-Muslim countries from entering the United States.
Media reports and social media posts have documented the stories of dozens of students and academic researchers who were prevented from getting on flights to the U.S. or deported after landing at American airports.
Educators from across the country have expressed concern for the thousands of students from Iran, Iraq, Libya, Somalia, Sudan, Syria and Yemen whose lives have been disrupted. And because the majority of these international students are pursuing degrees in the STEM fields — science, technology, engineering and math — companies like Apple, Google and Facebook have spoken out against the ban as a threat to their potential workforce and the nation's economy.
The number of international students attending U.S. universities surpassed the 1 million mark for the first time during the 2015–16 school year — representing 5 percent of the total student population, according to data from the Institute of International Education. More than 17,000 students from the seven banned countries studied in the U.S. last school year. Of those, more than 12,000 came from Iran.
---
A look at the subjects pursued by those 12,000 Iranian students shows that the ban could dramatically affect companies that rely on graduates with STEM degrees. More than three quarters of those students were working in STEM fields: 54 percent were studying engineering, 12 percent studied math or computer science, and 12 percent studied physical or life sciences.
Overall, about two thirds of international students pursue STEM degrees, compared with 48 percent of students born in the U.S.
---
In a letter to employees, Apple CEO Tim Cook said the tech giant "would not exist without immigration." The Computer and Communications Industry Association, a trade group for tech companies, said in a statement that Trump's "hasty" executive order left companies scrambling to help employees with legal work visas. In the long term, the group said, the ban could hurt the American economy.
Facebook founder Mark Zuckerberg offered a personal story — his great-grandparents came from Germany, Austria and Poland, and the parents of his wife, Priscilla Chan, were refugees from China and Vietnam — before pivoting to future generations.
"A few years ago, I taught a class at a local middle school where some of my best students were undocumented," Zuckerberg wrote on the social media platform. "They are our future too. We are a nation of immigrants, and we all benefit when the best and brightest from around the world can live, work, and contribute here."
Dozens of universities across the country have released statements condemning the immigration ban, and Association of American Universities President Mary Sue Coleman said the policy could hurt America's ability to draw top talent. "It is vital to our economy and the national interest that we continue to attract the best students, scientists, engineers, and scholars," she said in a statement.
"Other countries have set the goal of surpassing the United States as the global leader in higher education, research, and innovation," Coleman continued. "Allowing them to replace this country as the prime destination for the most talented students and researchers would cause irreparable damage, and help them to achieve their goal of global leadership."
Get stories like these delivered straight to your inbox. Sign up for The 74 Newsletter