What Obama Meant for Schools — and School Choice: 7 Essays on His Education Legacy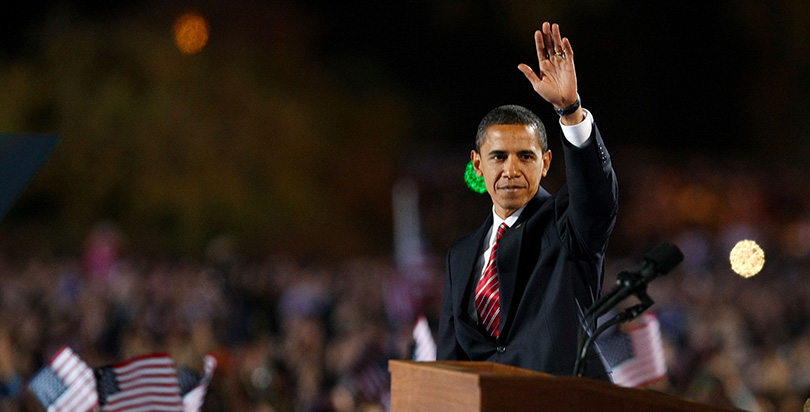 The day before Donald Trump took the oath of office, The 74 published a special series of reflections on the education priorities, policies and legacy of our 44th president. From Arne Duncan to John King, from No Child Left Behind to the Every Student Succeeds Act, from boosting high school graduation rates to steering his party towards school choice initiatives, Barack Obama made education one of the top items on his administration's agenda — and routinely risked alienating key allies as he pushed through his priorities.
Below, seven essays that look back at a president, his accomplishments, his mistakes and his ambitious first secretary of education. For updates on new essays and analysis, sign up for
The 74 Newsletter
.
How Obama's schooling fueled his education policy
By Derrell Bradford
In America's history, there has been no president whose K-12 experience mattered more than Obama's. Implicit in his ability to seemingly transcend race and ideology was not only his exposure to Columbia University and Harvard Law School but his attendance at the prestigious Punahou School — a private, diverse, college prep school in Honolulu, Hawaii. A school he attended on a scholarship without regard for the ZIP code in which he lived. It was this experience as a student that guided his policy priorities as a president; in fact, his support of charter schools, one could argue, was his attempt to acknowledge the role that school choice played in his own life — and the necessary role it should play in shaping the future of black political participation.
Read the full essay
.
Building an education legacy by challenging political allies
By Peter Cunningham
Cunningham, who formerly served as assistant secretary of education in the Obama administration, looks back at the administration's accomplishments and finds much to admire: Obama advanced the country's primary commitments to pre-K and higher ed, along with equity, rigor, and accountability. Cunningham attributes much of the president's success to his willingness to challenge teacher union allies — and faults the GOP for failing to take on the anti-government right. "The greatest hope for progress in public education," Cunningham says, "is informed and active parents demanding the best for their children."
Read the full essay
.
Obama's education secretary: Arne Duncan's breakthroughs — and backlash
By Matt Barnum
No one doubts Arne Duncan's impact on education, or the fact that his legacy will endure. He presided over both a dramatic increase in the federal government's authority over American schools as well as a sharp scaling back of that federal power in the form of the Every Student Succeeds Act. In many ways the latter can be seen as a response of the former, a rebuke to the agenda he so aggressively put forward, but in other ways it is the perfect capstone, cementing his place in history. Duncan has effectively taken the ladder up with him, meaning the next President will have limited ability to fully roll back the ambitious goals Duncan's Department of Education pursued.
Read the full essay
.
How Obama redefined education reform
By Gerard Robinson
Obama and George W. Bush are the only two-term presidents who mentioned "school" or "schools" in both of their inaugural addresses. Robinson, a fellow at the American Enterprise Institute, suggests the reference speaks to the primacy of improving education in Obama's vision for a better republic. Sorting through "clear victories and shortcomings," Robinson concludes that Obama's success in advancing a reform agenda despite the resistance of the Democratic Party's core labor constituencies changed the meaning of reform in the party and made him unlike any of his predecessors.
Read the full essay
.
The trade-off: How Obama shaped education, but widened divisions
By Matt Barnum
President Obama came into office promising to heal partisan divides. By his own admission, he hasn't succeeded on this front, in general or in education specifically. At the same time, the Obama administration has accomplished much of its school reform agenda: successfully pushing for more stringent teacher evaluation, charter schools, and the Common Core. In doing so, however, Obama leaves a contentious and divided legacy.
Read the full essay
.
Obama gave all progressives permission to support school choice
By Cynthia Tucker Haynes
President Obama's lasting impact on school reform will be the way his "forward-looking policies provided sun and water to grow a nascent movement of progressives for public education reform." Before him, says Haynes, it was too politically risky for Democrats and progressives to implement change that might alienate teachers unions. By tackling low-performing schools, advocating for teacher accountability, and preaching the value of charter schools, the president reoriented the reform coalition and gave breathing room to liberals looking to challenge the educational status quo.
Read the full essay
.
Does Trump mark the end of the Obama-Duncan coalition?
By Conor Williams
Amid the dark and stormy days progressives now find themselves in at the end of the Obama administration, Williams adds further warning. As reformers continue to try to help improve the educational lives of children, engaging with a Trump administration effort to expand choice, the risks of doing so must be tallied first. Compromising on Trump school policy requires unusual tradeoffs — working alongside the administration on education means normalizing, at least tacitly, the damage incurred by the administration's immigration and civil rights policies, and Trump's often vulgar remarks on these issues. Trump is an unprecedented challenge to the conscience — of his party, and of school reformers.
Read the full essay
.
Support The 74's year-end campaign. Make a tax-exempt donation now.