What if Innovation, Not More Teachers, Is the Solution to the Teacher Shortage?
Greenberg: It's time to focus more attention on each student, expand the impact of the best educators and reshape the teacher's role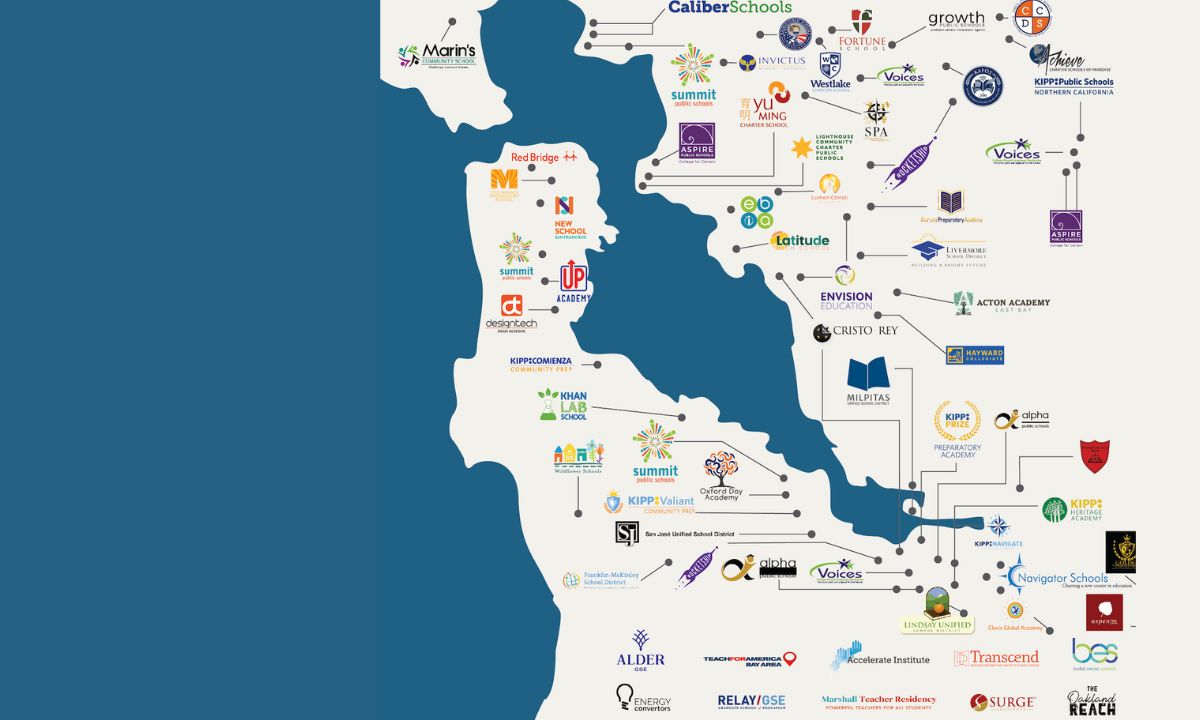 No paywall. No pop-up ads.
A heated debate is burning about whether the country faces a looming teacher shortage that threatens students' futures. But both sides of the argument miss a fundamental point: Even if schools could go back to the old approach of a single teacher in front of a class, they should not do so. First, because it is unlikely schools will be able to lure enough top talent to ensure a high-quality teacher in every classroom, given competition from other sectors that offer remote work and higher pay. But also because a better approach than the status quo is possible.
At the Silicon Schools Fund, a nonprofit foundation supporting transformative K-12 schools, we have seen educators working on creative solutions to this problem, and the innovations they have come up with are worth paying attention to.
For example, the National Summer School Initiative, a fund grantee, built a partnership where teachers from across the country work virtually with expert mentor educators to deliver high-quality summer school courses. Teachers meet with their mentors and colleagues via videoconference to discuss lesson plans and the best ways to deliver instruction to their students. The initiative served over 30,000 students this summer, from New York City to Texas, showing a unique way to expand the reach and impact of some truly excellent teachers. Similar approaches could be used during the regular academic year, particularly in hard-to-staff areas like science, math and foreign languages, and in rural settings where specialized teachers are hard to come by, or to broaden the electives a school can offer. Stepmojo is working on such an approach to remotely deliver high-quality classes with pilots in Tulsa, Cleveland and Denver. This allows great teachers to reach more kids and students to have access to more opportunities.
A clear finding has emerged from education research that high-dosage tutoring from a consistent tutor with a proven curriculum offers some of the best results of any intervention studied so far. There is also consensus around the science of reading and how to best teach literacy to young students. Ignite! Reading (also a fund grantee), BookNook and On Your Mark have brought these two practices together by training a cadre of remote tutors to deliver literacy curriculum based on the science of reading to students via Zoom. In Oakland, California, KIPP Bridge Rising Academy used remote reading tutors from Ignite! to help struggling readers get back on track. The result? Students gained 2.4 weeks of reading progress for every week they were in the program.
I've seen firsthand the relationships tutors develop with kids and the progress on reading that students can make in just 15 minutes per day of one-on-one instruction. This is a strategy that should be greatly expanded. Doing so gives students access to caring tutors using high-quality curriculum, and creates a pathway for remote tutors to enter into the teaching profession.
In addition, ed tech products have shown they can truly improve classrooms by increasing student learning and lightening the load on teachers. Math software like ST Math and Zearn, science software like Amplify and language arts software like ReadWorks (to name a few) have demonstrated real impact — allowing students to focus their time each day by working on exactly what they need, exactly when they need it. Such blended learning models allow teachers to, in effect, lower their class sizes by having some students working online while others meet in small groups with the teacher. I know that many parents, like me, are reluctant to add more screen time to their children's lives. But thoughtful use of technology in classrooms can free teachers from lecturing at the front of the room, create new opportunities for one-on-one instruction and increase collaboration and discussion as students spend more time working with their teacher individually or with their classmates.
All these examples demonstrate solutions that make the teacher's job more sustainable, expand the number of students great educators can reach and enable students to drive their own learning. In the 75 high-performing schools that our foundation has helped launch over the last 10 years, we are consistently struck by how the combination of excellent teachers plus increased student voice and choice in learning creates the building blocks for a great school culture and positive student outcomes.
After three school years disrupted by the pandemic, making classrooms great is both harder and more important than ever. If we, as a country, don't help our schools thrive, we will cement the inequality of outcomes in our schools for generations to come. The school staffing dilemma cannot be solved by just spending more money or trying to hire more teachers when there already are not enough high-quality applicants. Instead, this is the time to adopt innovative programs, focus more attention on each student, expand the impact of the best educators and reshape the role of the teacher. Doing so helps both teachers and students, which is the only kind of solution that has a chance to succeed.
Get stories like these delivered straight to your inbox. Sign up for The 74 Newsletter