What I Saw As I Camped Out in the School Supply Section This Week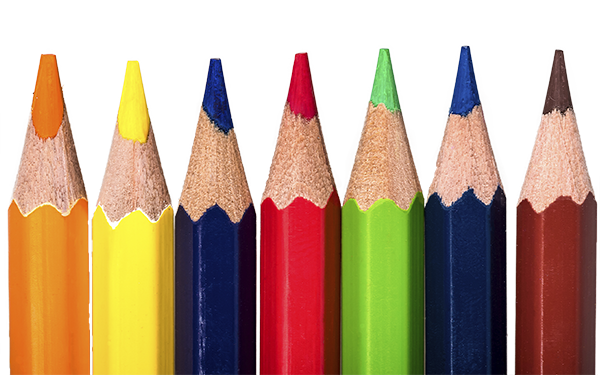 New York City
New York is in full back-to-school frenzy. You can feel it in the air. You can see it in the wild-eyed parents heaping piles of school supplies onto checkout counters, waving credit cards erratically. You can see it in the speed of teenage thumbs on phone screens, texting, tweeting, snapping, buzzing with the anticipation of reuniting with their #squad in the caf.
For the past few days, I've been camped out in the school supply aisles of various Staples stores in the New York City area (repeatedly telling salespeople who began to think I was a shoplifter that no, I did not need help) watching the chaos unfold.
So what does a back-to-school rush sound like in midtown Manhattan? Mainly confusion: "This one says it has twelve thousand, what does that even mean?" Mixed with frustration: "Calculator, calculator. We need a calculator. Thought we had one, turns out we didn't!" And just a pinch of jubilation: "We are done! WE ARE DONE!"
The register rings her out. A boy has his calculator. Another pair of shoppers wander in.
The cycle of parents and children seemed never ending that first day. There was the mother who couldn't contain her disdain for the backpack her son picked out, shrieking "you like THAT one?!"; the girl gravely explaining to her mother that she had made the decision to move away from using BIC pencils and pens; the young boy who one moment was running wild through the aisles touching everything, and the next was so taken with the wall of binder options that he fell silent, mouth open in awe.
One day later and 25 blocks south, amid the cacophony of a downtown location, I zero in on a far calmer vignette. Maybe too calm. Two middle schoolers and their mother, deep in conversation.
The older of the two girls is speaking slowly and deliberately, trying to make her younger sister understand the fine points of her question: "When you opened it up, did it have all the days on one page, like Monday/Tuesday/Wednesday/Thursday/Friday, or just one day per page, like Monday, then Tuesday?"
Her younger sister thinks. Hard. "Umm…."
She doesn't know what the right answer is, doesn't know which option her sister is saying is better.
"A planner is an important thing, you know," mother chimes in. She instantly regrets it. There's a moment of pride — and then a wave of regret. "I KNOW!!!" the younger one snaps, her voice an octave higher than it was before, exasperated.
"Listen," the older sister soothes her sister's panicked outburst, "If you're deciding between a good planner or a good pencil pouch, get the planner you like, even if the matching pouch isn't exactly what you wanted. Don't compromise on the planner."
Truer words have never been spoken.
The younger girl nods at her older sister's sage advice and, emboldened, leads the way to a shelf around the corner where the pencil pouches and planners await. She studies the offerings on the shelf — after all, such things take time — as her sister and mother patiently wait behind. She is wavering in her resolve, her sister's pep talk now minutes in the past.
"Take your time thinking about this," her mother advises calmly, "You need to be comfortable with what you choose."
The girl nods again. Her mom was right. The first day of school isn't just a square on a calendar. It's the opening sentence to the chapter that is the new school year. It's the moment where you reveal yourself as an all-days-of-the-week-on-one-page student, or a page-per-day scholar. It matters.
The young girl takes a step forward, leaving mom and sister behind. She scans the shelf. We wait.
Support The 74's year-end campaign. Make a tax-exempt donation now.