What Defines a Segregated School? Debate Over Connecticut Integration Policy Heading to Court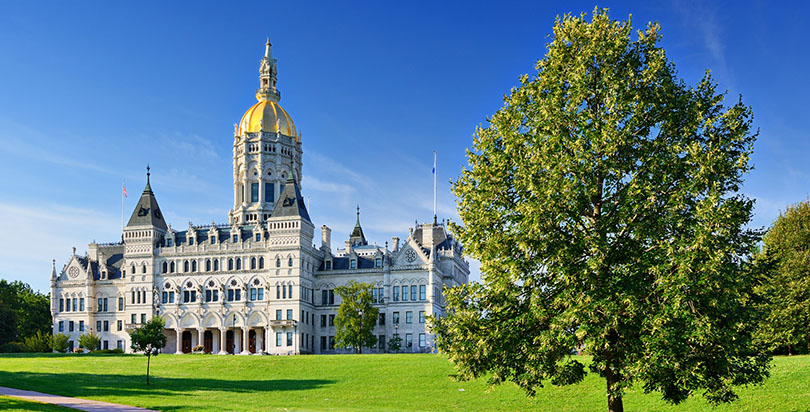 More than 20 years ago, Connecticut's Supreme Court agreed with 11 Hartford families that the state had a constitutional duty to give all schoolchildren access to public schools free from racial and ethnic isolation. Now, civil rights groups and the state are going back to court this week in a dispute over how to fulfill that duty.
State lawmakers responded to the 1996
decision
,
Sheff v. O'Neill
, hastily, with legislation that paved the way for the creation of a magnet school system in the mostly minority city that would attract white suburban families who could desegregate the schools.
Since then, Connecticut policymakers have struggled to answer a wonky but critical question: How many white students need to attend a school before it can be declared officially desegregated?
The court left it to the state to negotiate with local civil rights groups over the remedy to segregation and its definition.
The state's current agreement with those groups, which expires June 30, defines a segregated school as having a student population that is 75 percent or more black or Latino. Magnet schools reaching that threshold open their admissions lotteries to white suburban families, and many have
achieved integration
.
But most Hartford students attend regular public schools that are still
segregated
— and are lower-performing and more poorly funded than the magnet schools.
As a remedy, Gov. Dannel Malloy is proposing raising the segregation threshold to 80 percent, to reserve more magnet school slots for Hartford's minority kids.
"The goal remains to get more Hartford students into high-quality magnet school seats and ultimately to address some of the unintended inequities that resulted from a well-meaning desegregation program," Malloy said in
a statement
.
"From school choice systems to education funding, we need to shift as a state to focus our efforts on lifting the schools that need the most help so that all students — especially our most disadvantaged students — have a chance to rise to their potential."
The American Civil Liberties Union, the Center for Children's Advocacy, and the NAACP Legal Defense Fund are asking a judge to block that change, arguing that it will hurt future efforts to desegregate city schools. A hearing is scheduled for Tuesday and Wednesday.
In the meantime, the state is conducting an admissions lottery for integrated magnet schools based on the 75/25 standard for the 2017–18 school year.
"We were concerned that the state may abandon some of the programs that we have agreed upon," Dennis Parker, director of the ACLU's racial justice program, said in an interview with The 74. "We were worried that it might have damaging consequences for the effort to desegregate going forward."
The magnet school approach to integration in Hartford has been an expensive and politically fraught endeavor.
Over a 10-year period, the state s
pent an estimated $2.5 billion to give Hartford students access to integrated schools, with most of that money paying for dozens of new magnet schools, according to
The Connecticut Mirror
.
But despite that investment,
more than 52 percent
of Hartford's students still attend racially isolated schools. Every year, thousands of students who enter the magnet school lottery are turned down. In fact, the majority of magnet schools offer seats to fewer than half the students who apply, with some rejecting as many as 93 percent of kids, according to
an analysis
by
The Connecticut Mirror
.
Robert Cotto Jr., a member of the Hartford Board of Education, said that each spring he hears from parents complaining that their child didn't get into their preferred choice of school, even after applying multiple years in a row.
"People are frustrated — 'Why didn't my child get into such-and-such school?' " he said.
For those who do attend one of the integrated schools, research shows that they can
reap
the benefits long after graduation.
"Hartford has had some fabulous magnet schools. They are beacons of what integration can look like," said Joshua Starr, former superintendent of Stamford Public Schools. "The question is, what does it mean for neighborhood schools?"
Support The 74's year-end campaign. Make a tax-exempt donation now.