What Are the Best Graphic Novels for Kids in Grades K-5?
Brooklyn comics bookseller Jason Mojica has some suggestions for parents of young readers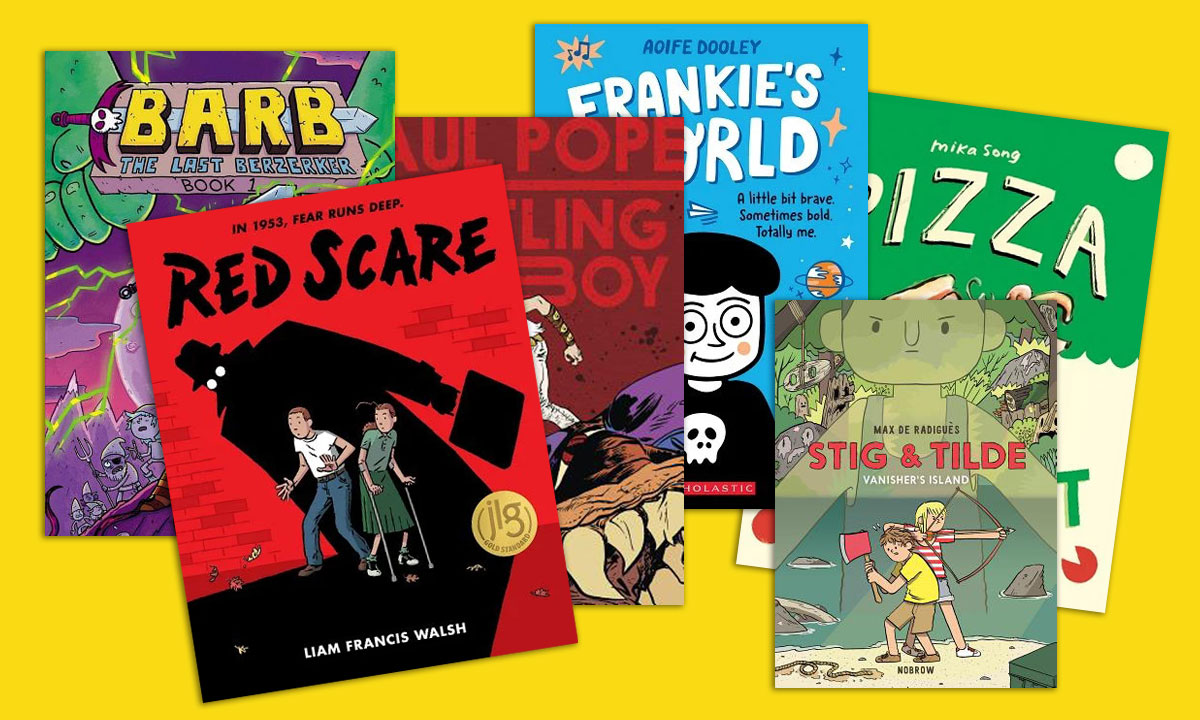 Support The 74's year-end campaign. Make a tax-exempt donation now.
If you're a parent, you've probably noticed that comics are for kids again. For decades, the mainstream comics industry produced a succession of darker and grittier takes on their most beloved characters, designed for so-called mature readers. But somewhere in the early aughts, all-ages comics began to flourish, published by independent trailblazers like Papercutz and Toon Books, as well as by traditional children's book publishers like Scholastic. In the years since, the quantity and quality of graphic novels for kids have only increased. Marvel may dominate at the box office, but it's Dog Man that dominates at the bookstore — each time Dav Pilkey releases a new volume, it instantly becomes a best-seller.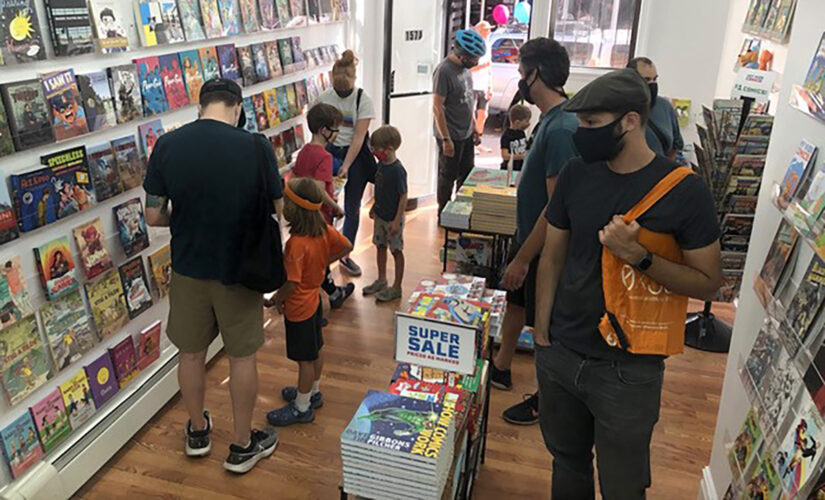 But what graphic novels should your kids pick up when they're ready to graduate from Dog Man (or perhaps aren't even yet at that reading level?). The choices are dizzying, and without any recognizable characters from your own childhood to serve as a guide, it can be hard to know where to start. That's where we come in. During the pandemic, my then-6-year-old son and I found ourselves reading tons of kids' graphic novels together, and we set up a little table outside a local playground to sell selected volumes to neighborhood families under the name Hey Kids Comics! We later launched a subscription service, sending out picks for the best kids' graphic novel of the month along with a zine that we publish to kids across the U.S., and last October, we opened a tiny brick-and-mortar shop in Brooklyn.
Our entire selection is carefully curated. We break it down into categories such as Funny Ha Ha, Life on Planet Earth, Early Readers, Superheroes, True Stories, Adventure & Mystery, Fantasy and Gamer Comics. To serve customers beyond New York, we have a virtual version on Bookshop.org, an alternative to Amazon that supports independent bookstores across the country.
Since we love making both lists and recommendations, we've put together some picks for your favorite young readers in grades K through 5:
Kindergarten
Pizza My Heart
by Mika Song

The newest book in Mika Song's Norma and Belly series is a total delight. Virtually every panel of her playful watercolor and ink drawings will bring a smile to your face, and the writing is perfect for early readers.
First Grade
Barb the Last Berzerker
by Dan & Jason

A spirited and comedic sword-and-sandal adventure featuring a precocious girl named Barb and a yeti named porkchop. Like action? Like fantasy? Like laughing? You'll love Barb. Created by the fertile minds of Dan & Jason (Blue, Barry and Pancakes).
Second Grade
Frankie's World
by Aoife Dooley

This kinda-sorta-but-not-really autobio comic by Irish comedian Aoife Dooley, who has autism, is wildly entertaining and incredibly illuminating about what it's like to be a kid who doesn't know they're on the spectrum. It's a fresh and welcome take on the "graphic novel about a kid who doesn't fit in" genre, that is both sincere and funny as all get-out.
Third Grade
Red Scare
by Liam Walsh

If we told you this is an incredible sci-fi adventure set against the backdrop of 1950s America and the polio epidemic, you might think that sounds a bit too … heady. So instead, we'll describe it as Tintin meets The Iron Giant. New Yorker cartoonist Liam Walsh brings his A game to this book, using lively visual storytelling to breathe life into a compelling cast of characters.
Fourth Grade
Stig & Tilde: Vanishers Island
by Max De Radegues

The first graphic novel for young readers from Belgian cartoonist Max De Radegués is a perilous adventure full of mystery and youthful derring-do. Twin siblings Stig & Tilde are set to participate in a local tradition whereby 14-year-olds have to survive on an island together for a full year — but an accident leaves them stranded on the wrong island. A page-turning survival story ensues.
Fifth Grade
Battling Boy
by Paul Pope

Perhaps one of the best graphic novels ever made for young readers is this 2013 hidden gem by acclaimed artist Paul Pope. If you like a good boy-versus-monsters tale and are ready to have your eyeballs explode, try this.
Support The 74's year-end campaign. Make a tax-exempt donation now.