Welcome to New Jersey, Where More Than Half of All School Board Races Have One — or No —Candidate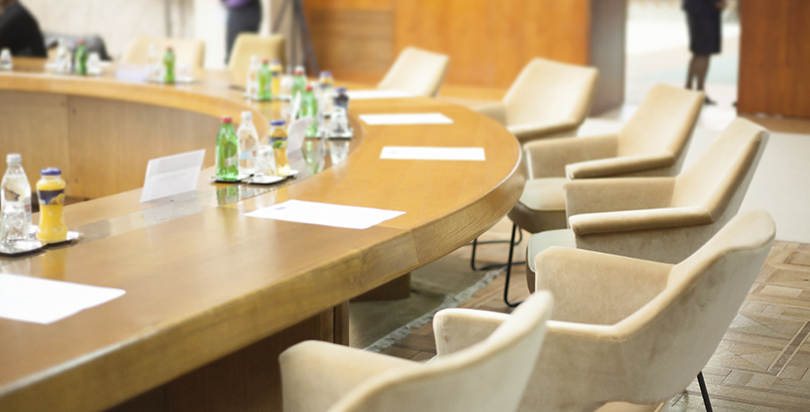 Twenty-four years ago, Jim Bauer waged an aggressive campaign against a handful of competitors to win a once-coveted spot on the Ocean City Board of Education. He plastered campaign signs with his name around town; knocked on neighbors' doors to pitch his candidacy, touting his long career as an educator and parent in the city.
He sparred with other board-hopefuls in election debates and even lobbied the PTA to win its powerful endorsement. Bauer ended that first campaign season in Ocean City with a victory and a new-found fondness for local electoral politics.
This last election season, Bauer, 74, didn't need to pound the pavement or even put up a sign to win an eighth term on the board. Only three candidates ran for the three available slots on the nine-member board, which governs a 2,200-student school district that sits along the Atlantic Ocean shoreline in southern New Jersey.
"That's the fun of it," Bauer said. "The fun of it is going to these meetings and answering questions. I'll be honest with you, this last election was no fun at all."
The retiree is one of hundreds of New Jersey politicians who took the helm of school districts educating tens of thousands of students across the state without facing the scrutiny of a competitive election.
Ben Dworkin, politics professor and director of Rider University's Rebovich Institute for New Jersey Politics, which studies state government issues, said — no surprise here — competitive elections are valuable because they can hold political leaders accountable to their constituents.
"Others might suggest all we need is a fire alarm standard," he said. "You just need to know if things are going wrong."
A study of electoral politics in New Jersey school board races can be instructive as communities in other states can ready to choose candidates in spring elections.
Last year, 805 — or more than half of open school board seats in New Jersey — were uncontested, and in 130 cases no candidates filed a petition to run for an open seat, according to data from the New Jersey School Boards Association. That works out to less than three candidates for every two available seats in New Jersey.
"We want more people running for school board office," said Frank Belluscio, spokesman for the state School Boards Association. "We don't want interested candidates to drop (out) anymore."
Belluscio attributes the dearth of candidates for school board seats, in part, to the difficulty of the position and the time commitment it requires. School board representatives must sit through long public meetings often filled with speeches about the school district's spending from concerned taxpayers, lectures about curriculum offerings from worried parents or criticism about workplace issues from the local teachers union. Board members must also strive to understand the workings of a complex bureaucracy and multi-million dollar budgets to make decisions—big and small—about the district's future.
The payment for their efforts? Zero dollars.
"School board membership is not for everyone," he said. "It takes a lot of time and a lot of effort. It's not paid. You have to be the kind of person who can take criticism above all else."
There is another reason why New Jersey might see fewer school board candidates: the timing of the filing period. In 2012, Gov. Chris Christie signed into a law legislation that allowed municipalities to move their school board elections from April to November to save money and bump voter turnout by coinciding with municipal elections.
Within a month, more than half of the state's local communities had opted to move their elections to the fall.
More than 90 percent of school districts held their school board elections in November 2015. After the election date was changed, so too was the deadline for when school board-hopefuls must file their paperwork with the county clerk's office. Now, the deadline is in late July when school is not in session.
"The summer is really not the most focused time for a candidacy," Belluscio said. "We have advocated for a September filing deadline, unfortunately many of the county clerks have not been receptive to the later filing time."
Data shows the timing could be having an impact. The candidate-to-open-seat ratios for the four November school elections that occurred between 2012 and 2015 were slightly lower than for the school board elections that took place in April between 2008 and 2011, according to the state school boards association. Though there have been other times when that ratio has also dipped.
When no one files paperwork for a school board vacancy, often a write-in candidate will emerge. If no candidate opts to run, the county superintendent will appoint someone.
Philip Giordano, 68, never thought of running for a school board seat until he received a sample ballot in the mail last year and saw that no one was running in his town of Hardyston, where the school system is made up of just two schools and some 60 teachers. A few days before the election, Giordano decided to throw his hat in the ring and told his friends and neighbors to write his name on the ballot.
He won with 43 votes.
"I'm very happy I did it," he said. "It is a very worthwhile function."
School districts that often have sleepy school board contests can see a sharp increase in interested candidates if a controversy erupts. Other school districts consistently see fierce battles for spots on the school board, which can sometimes be a stepping stone to higher town office.
Campaigns can also be bruising. Last November, Paterson school board member Corey Teague faced off against six candidates for three spots. The city's mayoral election added fuel to the school board race, which was marked by diverging views on the mayor, the superintendent, school funding and budget cuts.
A month later, Teague was still reeling from his lost reelection bid.
"I can't run away or ignore the fact that my opponents dealt me their best blow and succeeded in their efforts to unseat me. I can't ignore that," he said on Facebook. "The good news is that despite what happened I'm still here. I'm still alive. I'm still empowered. I'm still focused. I'm still strong."
---
---
Dworkin said local political battles can be more more impassioned than national ones and school-based ones even more so because they involve two deeply felt issues: taxes and children.
"It's even more personal than just regular town politics, he said. "People obviously care a lot about those issues."
Bauer said if an aspiring school board member can stomach the fight, it's worth it.
"It's a great job. I encourage anybody and everybody to participate," he said. "You might decide you have something to offer."
Support The 74's year-end campaign. Make a tax-exempt donation now.