Weekend Education Reads: 12 Worthwhile Links About Students and Schools You May Have Missed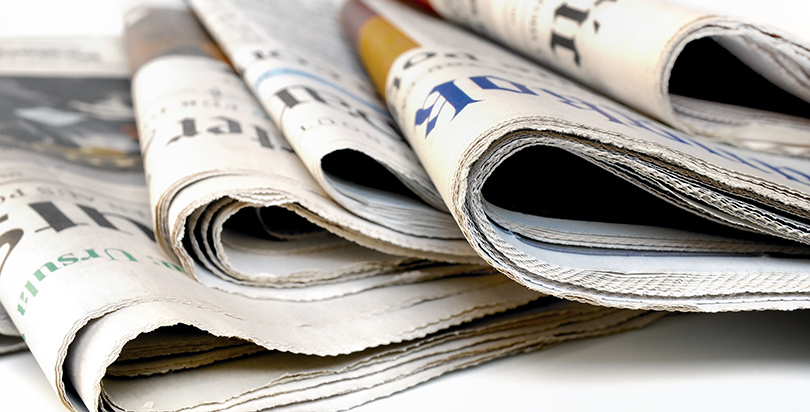 Every week, The 74 and TopSheet.com spotlight important education journalism that may have been overshadowed by breaking news. You can see our recent archive of must-read clips (and get this weekly roundup delivered straight to your inbox by signing up for The 74 Newsletter). Also ICYMI: Get your daily morning link digest by signing up for TopSheet.
It's been a week of high-profile events in the education world. First, Education Secretary Betsy DeVos
addressed the faithful on school choice
at the American Federation for Children's annual conference in Indianapolis Monday; then President Donald Trump
released his proposed $4.1 trillion budget
Tuesday that is bullish on private school vouchers and additional charter school funding but would gut $9 billion from other education programs; and finally Wednesday, DeVos
faced aggressive questioning
on both those fronts before the House Appropriations Committee.
Which is to say that no one could blame you for missing some of the week's other most compelling schools coverage. Don't worry, we got you. Here is a rundown of what we have been reading from other outlets, delivered a day early for your long holiday weekend:
A Guy Who Sold His Startup for $1.26 Billion Tells Grads to 'Get Good at' Failure — Business Insider (Julie Bort)
The Little-Known Statistician Who Taught Us to Measure Teachers — The New York Times (Kevin Carey)
The New Diploma Mills: Rushing to boost graduation rates, more school districts are relying on "online credit recovery"—a form of instruction that may be selling students short — Slate (Zoë Kirsch)
Teachers' unions losing the long war over parental choice — California Policy Center (Steven Greenhut)
Black Parents Use Civil War–Era Law to Challenge Mississippi's 'Inequitable' Schools — The Washington Post (Emma Brown)
Wondering What Happened to Your Class Valedictorian? Not Much, Research Shows — Time (Eric Barker)
For These Families, Vouchers Bring a Needed Change — NPR (Anya Kamenetz)
Despite D.C.'s Pledges, Hundreds of Families a Year Bypass City's Public Middle Schools — The Washington Post (Alejandra Matos)
FL's Education Commissioner Stands By Tests Teachers Keep Flunking — ABC News (Katie LaGrone)
Catholic College Presidents Pressure Trump Administration to Protect DACA Students — U.S. News & World Report (Lauren Camera)
When UT Denied This Valedictorian, She Got It to Change Admissions Rules — The Texas Tribune (Matthew Watkins)
A School Included This Teen's Service Dog in the Yearbook and It's the Purest Thing — Buzzfeed (Kassy Cho)
---
---
Get stories like these delivered straight to your inbox. Sign up for The 74 Newsletter