Weekend Education Reads: 12 Engaging Stories on Students, Schools, and Learning You May Have Missed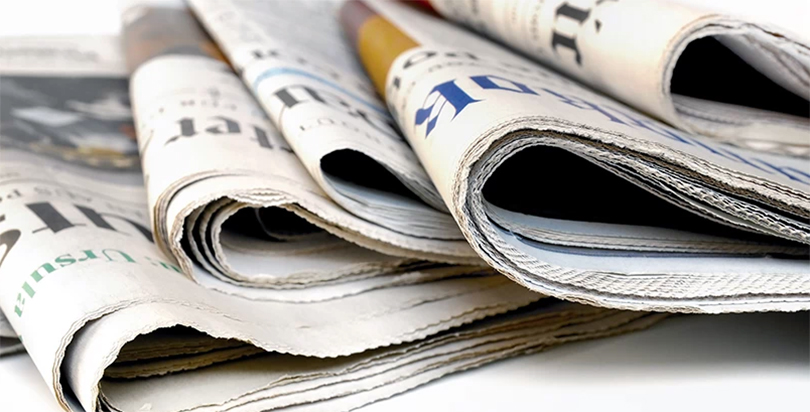 Every week, The 74 and TopSheet.com spotlight important education journalism that may have been overshadowed by breaking news. You can see our recent archive of must-read clips (and get this weekly roundup delivered straight to your inbox by signing up for The 74 Newsletter). Also ICYMI: Get your daily morning link digest by signing up for TopSheet.
Much of the education world was gathered in Washington, D.C., this week for the 70th Education Writers Association National Seminar, an event that ended up making news before it even opened when Education Secretary Betsy DeVos
declined an invitation
to speak, breaking tradition with all her predecessors.
Part of the conference is a celebration of the best education reporting of the past year. Among the 2016 winners was Brian M. Rosenthal of the Houston Chronicle, who exposed a statewide policy in Texas that denied services to tens of thousands of special education students for more than a decade. Rosenthal sat down with The 74 earlier this year to talk about how he produced his extraordinary seven-part series.
While we are on the subject of compelling education coverage, here are 12 stories that have caught our attention over the past week that you may have missed. Happy reading.
How These Indiana Kindergartners Went From Unprepared to Exceptional — The Indianapolis Star (Stephanie Wang)
Hot for Teachers: D.C.'s traditional public schools, once among the nation's worst, have become magnets for some of America's best educators — Washington Monthly (Thomas Toch)
Tested in a Barbershop, 7th-Grader Becomes Baltimore's First-Ever National Chess Champion — The Baltimore Sun (Luke Broadwater)
'I Won't Give Up': How First-Generation Students See College — The New York Times (Elizabeth A. Harris)
Paul Ryan's Favorite Charter School: How a Democratic education reformer became a conservative darling — Politico Magazine (Kyle Spencer)
Is the U.S. Education System Producing a Society of 'Smart Fools'? — Scientific American (Claudia Wallis)
New Yorkers Stage Makeshift Graduation Ceremony for Student Stuck on Delayed Subway — New York Magazine (Madison Malone Kircher)
$80K Salary on a Trade School Education — The Morning Call (Don Cunningham)
English Learners Were Hurt the Most When Texas Limited Special Education — NPR (Laura Isensee)
Commentary: Progress Made Possible in Camden's Schools — Courier-Post (Arthur Barclay and Felisha Reyes Morton)
Mike Floyd's First Job After Graduating High School? Helping Run a School District — The Texas Tribune (Alex Samuels)
Rush to College Might Be a Mistake — The Wall Street Journal (Douglas Belkin)
Get stories like these delivered straight to your inbox. Sign up for The 74 Newsletter