WATCH THIS: 5 Things to Know About Scott Walker Ahead of the Education Summit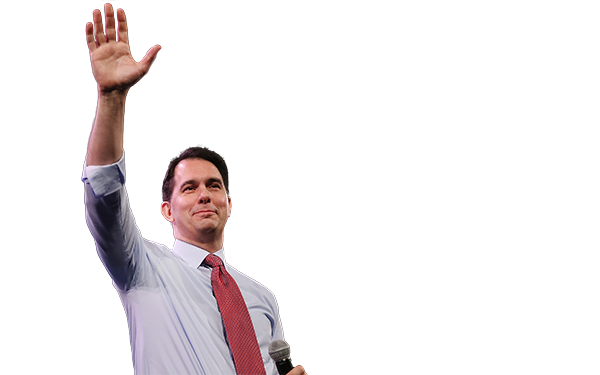 This video is part of a series commissioned to introduce the political leaders set to speak at the August 19 New Hampshire Education Summit (in no particular order). Watch all videos, and read the complete series, and be sure to watch the Summit live on Wednesday the 19th right here at The74Million.org. More info: EdSummits2015.org
Wisconsin Gov. Scott Walker is one of a half-dozen Republicans confirmed to take part in the Aug. 19 Education Summit in Manchester, New Hampshire. In advance of the event (which will be live streamed here), here's a quick survey of Walker's education record in Wisconsin, as well as his K-12 platform. (Also be sure to check out our report on Walker's education record from
the day he announced his candidacy
.)
---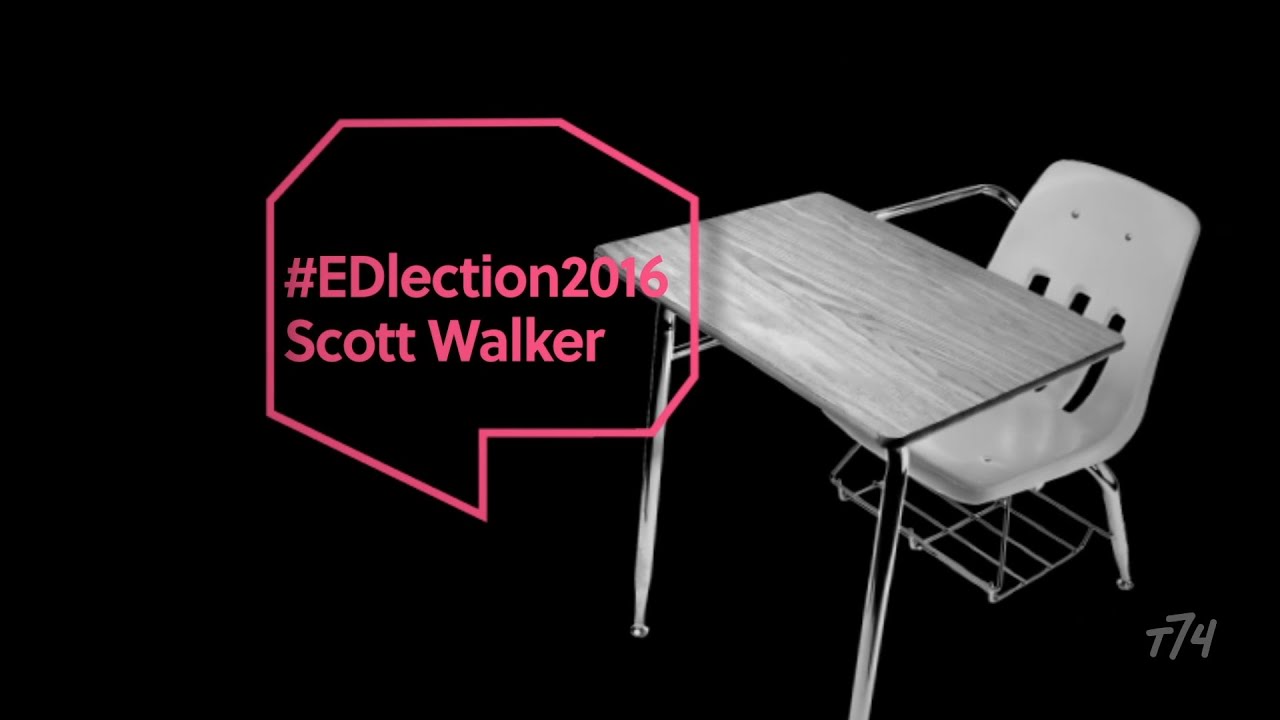 ---
Common Core
Walker's stance on the Common Core State Standards has evolved since his ascent to the governor's mansion.
Wisconsin implemented the standards before Walker became governor, and he initially backed their use before later calling on the legislature to repeal them. In his 2014 reelection campaign, he vowed to repeal the standards, a pledge
PolitiFact Wisconsin rated
as "stalled." Instead, he inserted a provision into his budget that allows districts to opt out of using the standards — a right that already existed in Wisconsin law.
Vouchers
The budget Walker signed July 12 lifts the cap on Wisconsin's voucher programs from 1,000 students statewide to one percent of students in a given school district. That cap will continue to increase one percentage point every year for 10 years, until there is no cap. Special education students who can't access open enrollment programs in other districts can use the voucher programs as well, the
Minneapolis Star Tribune reported
.
School Funding
The final state budget doesn't contain a
$127 million cut
Walker had initially proposed. Instead, school funding will remain mostly flat for 2015 and increase $69 million next school year. But because Wisconsin schools don't have the authority to increase spending, most new aid will have to be returned to taxpayers through property tax cuts.
Complicating the funding issue for districts is the expanded voucher program cited above. The new vouchers may cause an increase in property taxes,
The Green Bay Press Gazette reports
. State law ties property taxes to enrollment; students who attended private school paid for by their parents or other private funding previously weren't counted as "enrolled" in their home districts. They now will be, with vouchers paid for from regular district funding.
Wisconsin's nonpartisan legislative research office estimated taxes will increase statewide by $21 million this school year and $23.5 million in the 2016-17 year.
---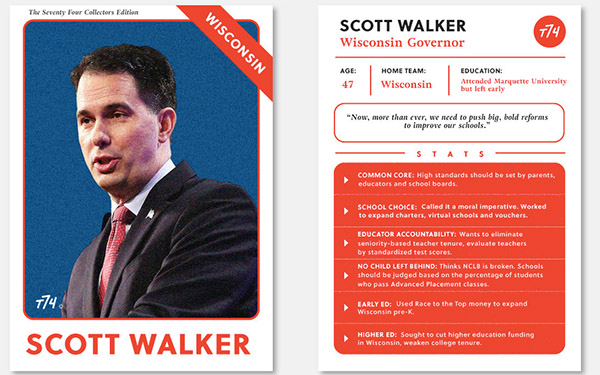 Preschool
Homeschooling
Wisconsin's home-school community is a prominent force in state politics, and a key constituency in GOP primaries. As reported
by The Daily Beast
, Walker has long courted homeschoolers, becoming a vocal advocate for homeschooling as a valid form of education and expressing a deep affection for parents who make the choice to teach their kids at home. Those aligned with Wisconsin's Christian homeschooling movement love the governor, while leaders of the Wisconsin Parents Association say he hasn't done enough to back out of the Common Core.
Photo by Getty Images
Get stories like these delivered straight to your inbox. Sign up for The 74 Newsletter