WATCH: Teacher Reads His Book of Love at Faculty Meeting — Then She Cries as He Proposes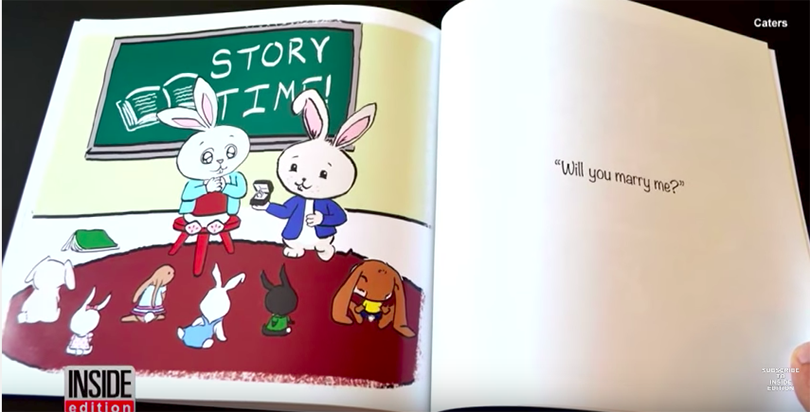 This article is one in a series at The 74 that profiles the heroes, victories, success stories, and random acts of kindness to be found at schools all across America. Read more of our recent inspiring profiles at The74million.org/series/inspiring.
Melanie Goldsmith may never look at teacher training quite the same way after her boyfriend took over a faculty meeting with the surprise of her life.
Thinking she was simply reading a run-of-the-mill children's book to her fellow elementary school teachers in Canoga Park, California, as a training exercise, Goldsmith started sharing a story about two rabbits in love, titled Making Memories. But she quickly realized that the book — and the day — were nothing ordinary.
---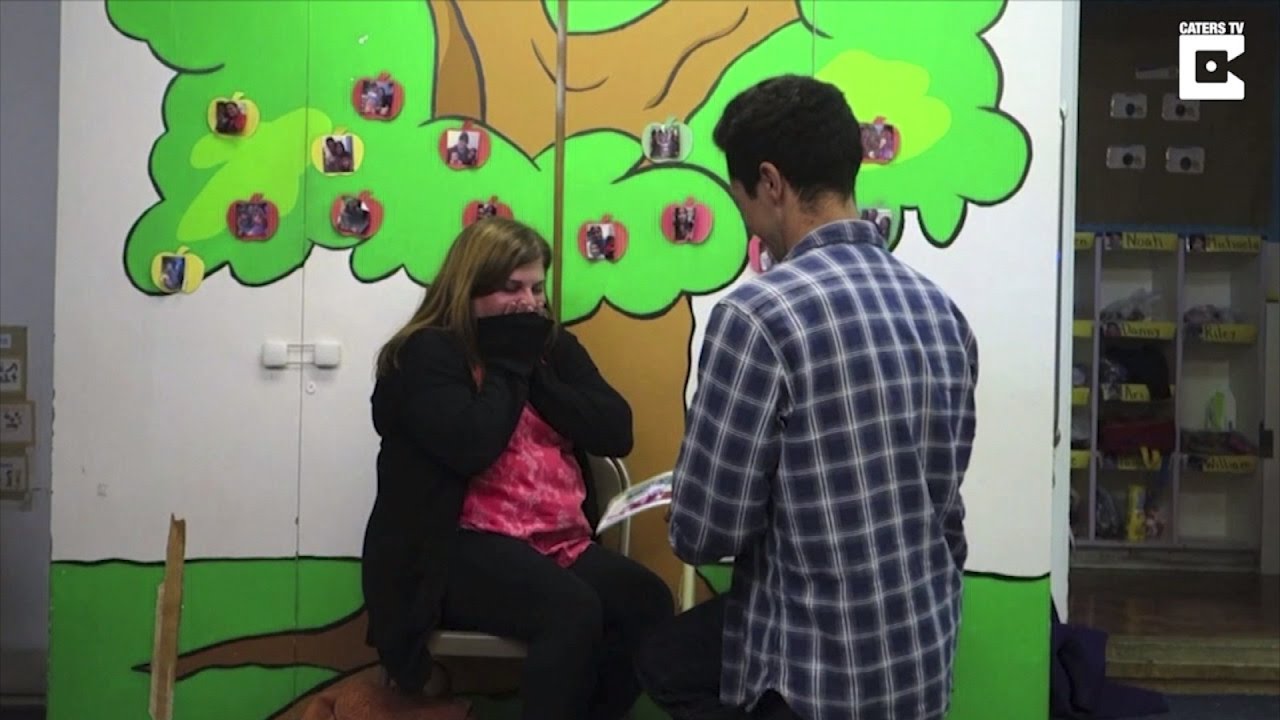 ---
Her boyfriend, Eric Hernandez, had written and illustrated the book himself, chronicling the story of their relationship. Goldsmith clued in early and was soon lost to tears, as seen in the video shot by her fellow teachers.
As another teacher finished the text, Hernandez slipped into the room, dropped to one knee, and asked for Goldsmith's hand in marriage. The happy tears continued to flow.
Hernandez told InsideEdition.com that he wanted to incorporate Goldsmith's passion for teaching into the proposal and enlisted her colleagues in helping to set the scene. They concocted the idea of creating a staff meeting that required Goldsmith to read a book aloud. He wrote the text, highlighting favorite memories from their relationship, and used Photoshop to help with the illustrations.
---
Melanie Goldsmith must have read hundreds of children s books while working as an elementary school teacher – but https://t.co/iUQrlu7MUE

— Det. David Love (@DetDavidLove) June 9, 2017
---
"I wanted to create something that would be very nostalgic and encapsulating all the things we had done together," he said. "I genuinely wanted to make the moment unique."
While the quick-witted Goldsmith caught on to the magnitude of the moment from the first page of Hernandez's Making Memories book, she seemed to revel in the moment.
Making Memories had just become required reading for Hernandez, Goldsmith, and all her wonderful co-workers who made their friend feel special.
Get stories like these delivered straight to your inbox. Sign up for The 74 Newsletter