WATCH: Members of Award-Winning High School Chorus Come Back to Oklahoma for a Surprise Celebration of Their Brilliant Music Teacher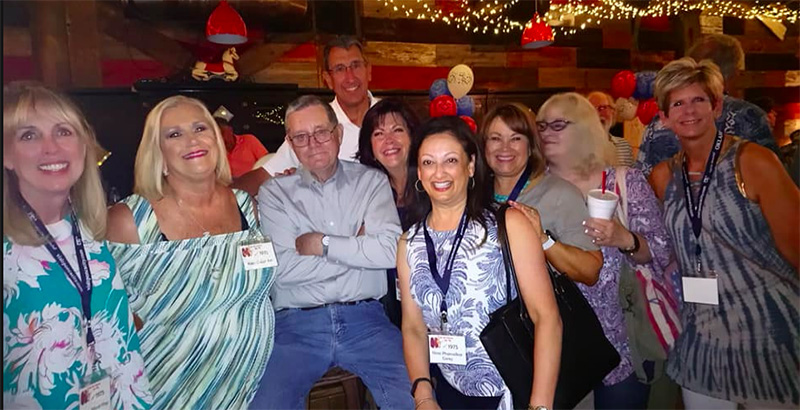 This article is one in a series at The 74 that profiles the heroes, victories, success stories, and random acts of kindness found at schools all across America. Read more of our recent inspiring profiles at The74Million.org/series/inspiring.
A fierce taskmaster who demanded perfection, he was. Warm and fuzzy, he was not.
But last month, the tears in Robert Moore's eyes showed another side of the music teacher who for 30 years directed one of the greatest high school choirs in the country.
Mr. Moore, as he will always be known, stood onstage at the Poncan Theatre after a surprise reunion concert that brought together nearly 300 onetime members of the Po-Hi Chorale of Ponca City High School in Oklahoma — some from as far away as Ireland and Panama, many of them award-winning singers — to pay tribute to their former choral director.
"I loved you then, and I love you now," Moore, who turned 80 this month, told his adoring former students.
The show — to which Moore was driven, celebrity-style, in a limousine — was just the climax of a weekend-long reunion, part tribute, part early birthday party, that the choristers had secretly planned for their beloved mentor. Under his tutelage, the chorus won national competitions every year that he was its director.
"He would stop you in the hall and ask you to sing a specific note," Susan Clay Vitkavage, class of '79, who traveled from Orlando, Florida, recalled for Oklahoma's News 9. "I haven't come back for any of my high school reunions, but having the opportunity to come back and honor Mr. Moore was something I just couldn't pass up," she said.
From 1966 to 1996, Moore directed 900 students in the Po-Hi Chorale. And he remembers them all, according to CBS News, which followed the reunion attendees on the weekend extravaganza that kicked off when Moore was lured to the country for a welcoming party at nearby Silvertop Farm & Vineyards.
Some of the students went on to be music teachers themselves, and some, like 1976 grad John Atkins, turned pro.
"I had a 25-year career singing with the L.A. Opera and all around the country, and it wouldn't have happened without you," Atkins told Moore in a moment captured by CBS.
The attendees could not say enough about the man who touched so many and even turned some of their lives around.
Jane Sharrock was one of the group who spent a year planning the event.
"The trophies were nice and the applause and standing ovations felt good, but nothing made us happier than seeing the corners of his mouth turn up with a sly grin," Sharrock wrote on Facebook. "It was rare, and when he smiled we knew we earned it."
Sharrock created a video, shown the night of the concert, that spans Moore's stunning career filled with endless awards, accolades, and rave reviews in the press.
Cindy Zellmer-Weber, class of '79, whose three siblings also sang in the chorale, came to the reunion from Sioux City, Iowa.
She told News 9, "Mr. Moore demanded excellence at a time that I didn't even get what that was."
Get stories like these delivered straight to your inbox. Sign up for The 74 Newsletter