WATCH: International Space Station Astronauts Read Favorite Kids' STEM Books in Story Time From Space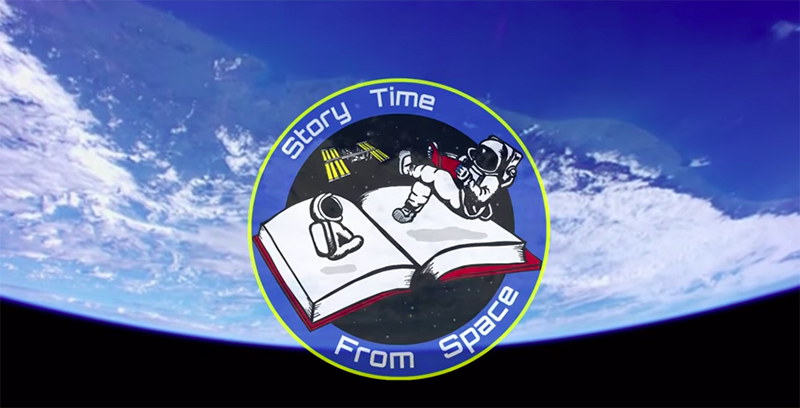 This article is one in a series at The 74 that profiles the heroes, victories, success stories, and random acts of kindness found at schools all across America. Read more of our recent inspiring profiles at The74million.org/series/inspiring.
Astronauts reading books to kids from space — what's more far-out than that?
Story Time From Space merges literacy with STEM education in the coolest setting imaginable: the International Space Station.
"What better role models to engage kids in science and to engage them in reading?" Patricia Tribe, former director of education at Space Center Houston, who spearheaded the project, told HuffPost. "You're not only looking and listening to the books, you're looking around the International Space Station."
Story Time From Space is a project of the Global Space Education Foundation, which offers a library of popular STEM-focused children's books read from space, including Next Time You See a Sunset by Emily Morgan and Notable Notebooks by Jessica Fries-Gaither. Videos of the readings can be found on the Story Time From Space website and YouTube.
Coming soon: Mousetronaut, written by astronaut Mark Kelly and read by his twin brother, astronaut Scott Kelly; and The Rhino Who Swallowed a Storm, presented by Reading Rainbow host LeVar Burton and author Susan Schaefer Bernardo.
In a favorite selection, astronaut Kate Rubins, her blonde hair fanning out around her head in the zero gravity of space, tells the tale of Rosie Revere, Engineer, by Andrea Beaty. The video features footage of Rubins reading interspersed with closeups of David Roberts's intricate illustrations, thanks to editing back on Earth.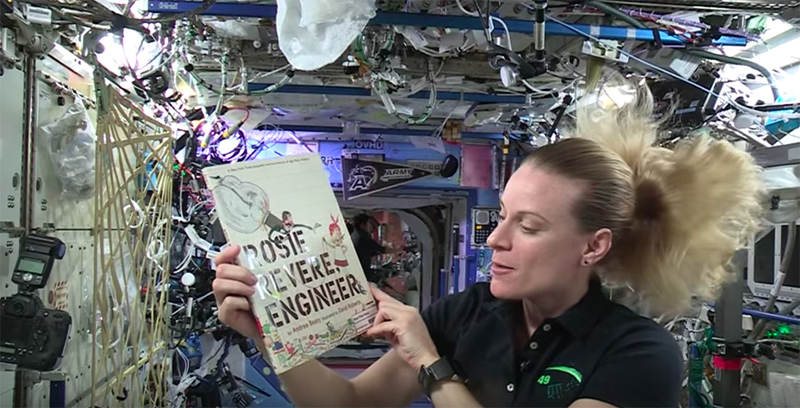 The story follows Rosie as she creates a marvelous assortment of inventions from trash and overcomes a fear of failure with help from her namesake great-great-aunt — a dead ringer for World War II icon Rosie the Riveter.
The video library has two versions of Max Goes to the International Space Station from the series by astrophysicist and author Jeffrey Bennett, one told in Japanese by astronaut Koichi Wakata, along with the English reading from astronaut Mike Hopkins.
The out-of-this-world tool for parents at bedtime has also become a learning experience beloved by teachers and librarians for engaging kids, who idolize astronauts and even dream of space travel themselves.
"Everybody thinks space is pretty cool, so it's a nice way to capture the audience and capture the kids so they are enjoying space," Tribe told HuffPost.
The idea for Story Time From Space originated in 2014, with astronaut Alvin Drew serving as test pilot. "Patricia [Tribe] had the idea of reading bedtime stories to kids from space and asked me if I would be willing to go do a demo tape," Drew said in an interview with NASA public affairs officer Dan Huot. "And I was quite frankly surprised that we hadn't already done something like that … and I was happy to oblige. We just needed to go find a book that we could read."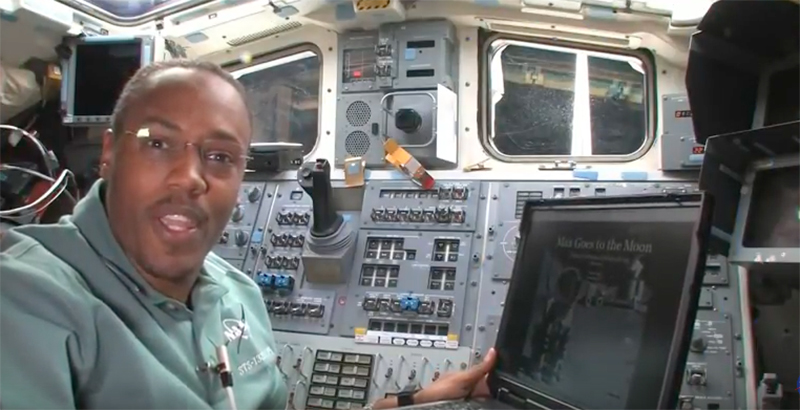 Their choice? Max Goes to the Moon, read from Drew's laptop on the space shuttle Discovery's final mission.
But storytelling is not the final frontier. The Story Time From Space team is also preparing footage of kid-friendly science experiments conducted on the space station to add to its website, with an accompanying curriculum to be distributed to teachers and librarians.
"Even though building rockets is rocket science, a lot of the physics behind it is not," Drew said during the interview. "And if it's demonstrated simply enough, [children] can grasp that and figure out what things they might want to go explore themselves."
Support The 74's year-end campaign. Make a tax-exempt donation now.