Watch a Colorblind Student See Color the First Time — All Thanks to Her Math Teacher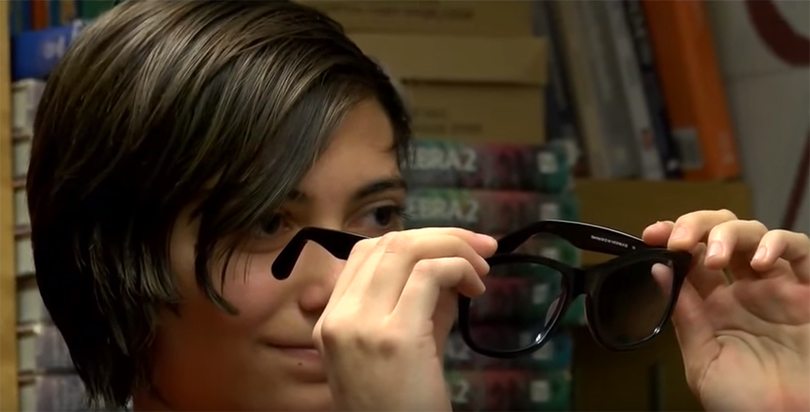 This article is one in a series at The Seventy Four which profiles the heroes, victories, success stories and random acts of kindness to be found at schools all across America. Read more of our recent inspiring coverage at The74million.org/series/inspiring.
Emily Hrina, a sophomore at Ohio's Canfield High School, didn't realize she was born colorblind until she was 13 years old.
But now at 16, she's seeing color thanks to a life-changing suggestion from her math teacher: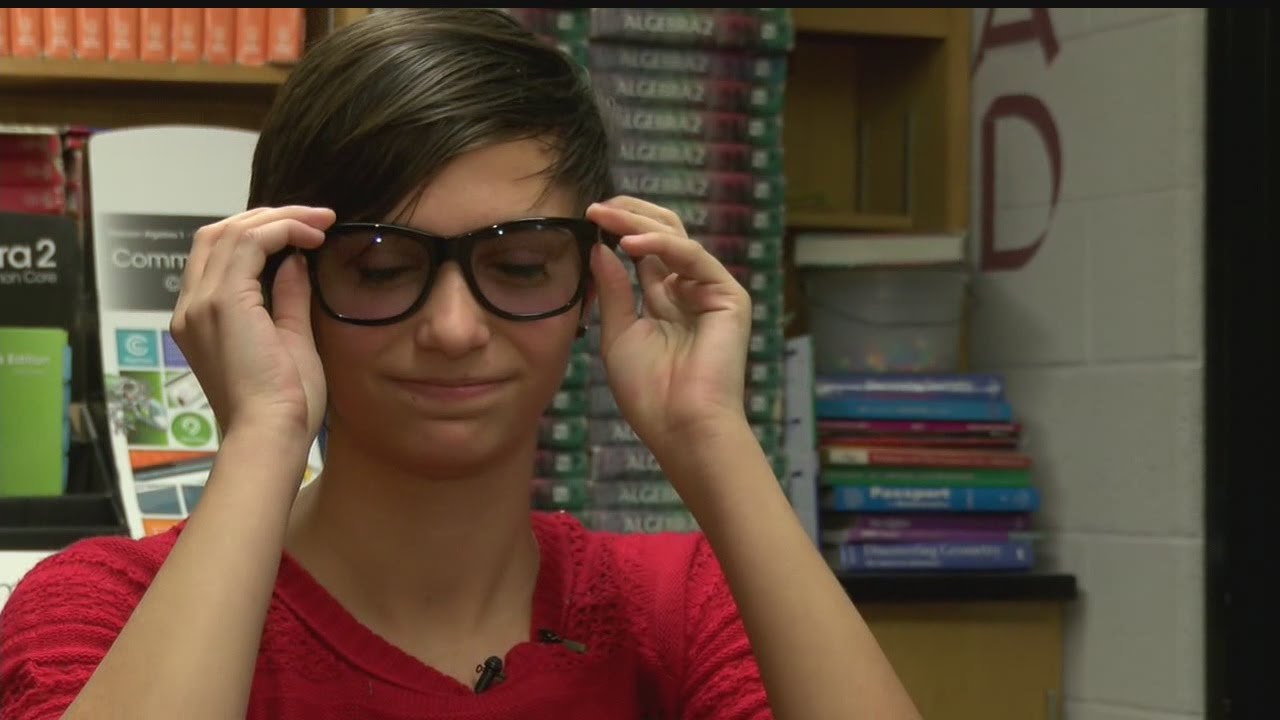 Carl Pennington uses a "smart board" in his classes, which incorporates several colors. Hrina could only see yellow and blue, so the board presented a unique challenge for her. "We're halfway through the semester, and one of the other students says, 'Hey Emily is colorblind,' and I'm in the middle of color everywhere," Pennington told
WKBN
.
Pennington knew about special eyeglasses that allow colorblind people to observe a wider spectrum of color. So he passed the information along to Hrina's parents, and they in turn surprised their daughter with a one-of-a-kind Christmas gift.
Hrina recalls opening her gift, putting on the glasses and, for the first time, seeing the different shades in the brightly colored tree decorations. She was dazzled by them all — from red to green.
"I had color pencils in front of me that I had also received for Christmas, and I held up a green one, and I was like, 'Mom, what is this?' 'cause I had never seen it before," Hrina told
the station
.
Hrina is now seeing a wider variation in color. For example, during an interview with a local TV station, she noticed the different shades of red within the leaves of a dying poinsettia.
She's also making a list of things she now wants to see, including a rainbow and a trip to a local park in spring.
As for what she's already seen, Hrina said, "Everything is just so much more beautiful than I thought it was before."
Get stories like these delivered straight to your inbox. Sign up for The 74 Newsletter