This article is one in a series at The 74 which profiles the heroes, victories, success stories and random acts of kindness to be found at schools all across America. Read more of our recent inspiring profiles at The74million.org/series/inspiring.
It happens every June — an uplifting, emotional graduation speech goes viral on Facebook. This year, though, the trending queue just keeps growing: There's the middle schooler who used his speech to perform impressions of the major presidential candidates; Donovan Livingston's powerful speech at the Harvard Graduate School of Education; and, of course, Sheryl Sandberg's moving remarks at UC Berkeley's commencement, as she explained how she learned to choose joy and meaning after her husband's sudden death in 2015.
Over the last month, we've also come upon a handful of high school graduation speeches that we just can't stop talking about. We thought we'd share a couple with you:
Florida's Rance Musco: A student with autism at Riverdale High delivers a speech inspired by his own mission to "never give up"
Musco was diagnosed with autism at three years old. His parents were told that he would decline quickly into a vegetative state. That prediction never came true, but learning was difficult for Musco. His speech and motor skills took much longer to develop than the average student, and he was bullied for being different as a result. But Musco didn't give in to his label — or his bullies. Instead, he set out on a course to prove everyone wrong. At a baccalaureate ceremony, Musco did just that by giving an eloquent speech advocating a theme of endurance: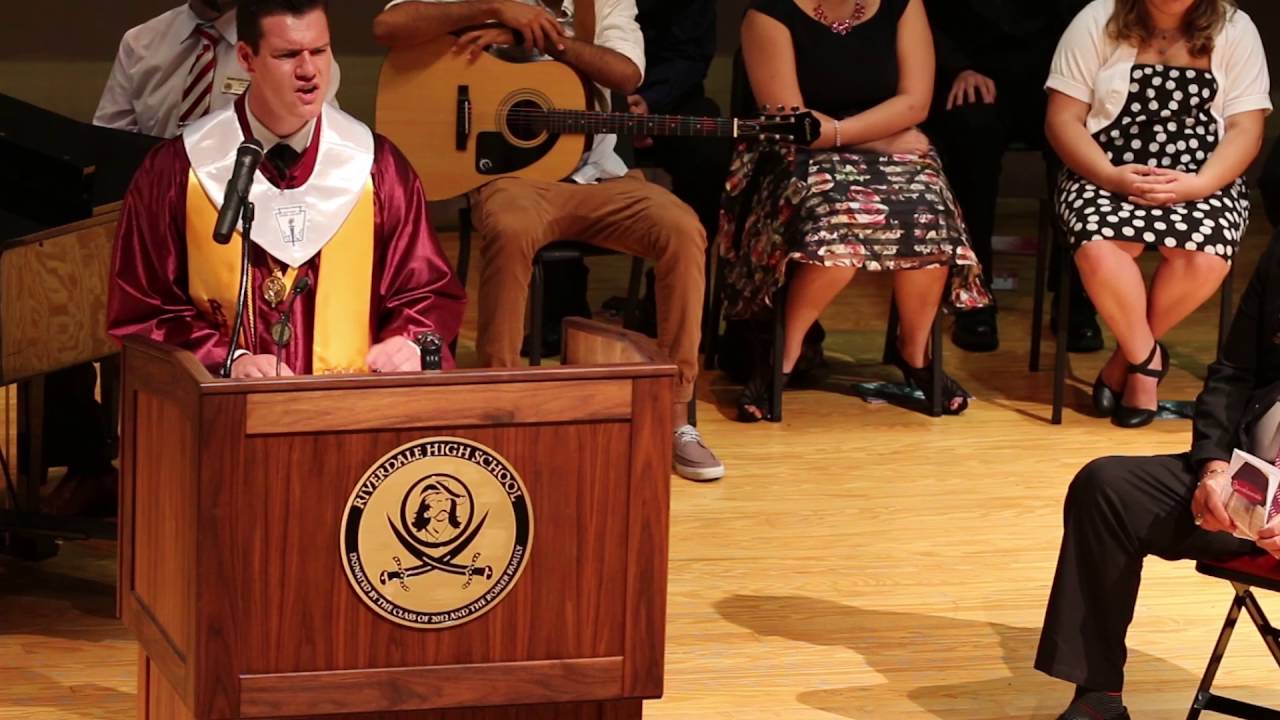 ---
Texas' Larissa Martinez: A young woman at McKinney Boyd High shocks the country by proclaiming her status as an undocumented immigrant
Born in Mexico City, Martinez told the audience at her graduation that her father was an abusive alcoholic. Her mother moved her and her sister to the United States when she was 12. She had to assimilate into a new culture that often considered her unintelligent due to her background. So she devoted herself to her studies as a way to help her family, and the effort paid off big time as Martinez was named McKinney's 2016 Valedictorian. Martinez says she wants to immigrate "the right way" and has been waiting for seven years for her application to be processed (Martinez's speech begins at 21:50):
---
Pennsylvania's Josh Shikoff: A class president at Council Rock High performs a parody of Adele's hit song "Hello"
The 2016 Class President started off with tweaking the first line, singing, "Hello, it's me. Congratulations to the graduating class of 2016." He then pleaded with his parents to pay for his college tuition. Shikoff plans to attend Penn State in the fall: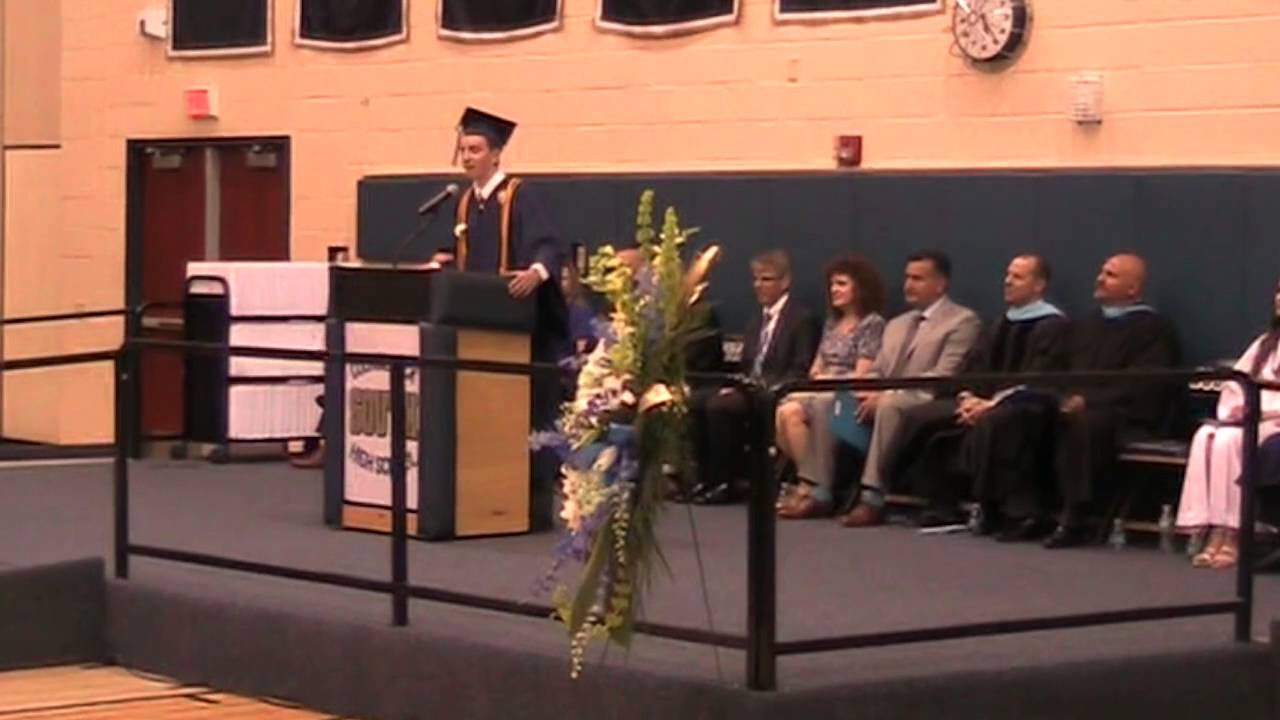 ---
YouTube star Chandler Wilson: A teen celeb tells Virginia's Manchester High how Spanish immersion changed this grad's outlook on life — and the world
Wilson originally wanted to be a veterinarian, but participation in Manchester High's Spanish immersion program changed those goals. Wilson explains how the immersion included historical and cultural studies in addition to language learning, telling the crowd: "Our understanding of the world does not stop here at graduation. It begins here." Now aspiring to become a foreign filmmaker, Wilson has committed to attending UNC Wilmington in the fall.
---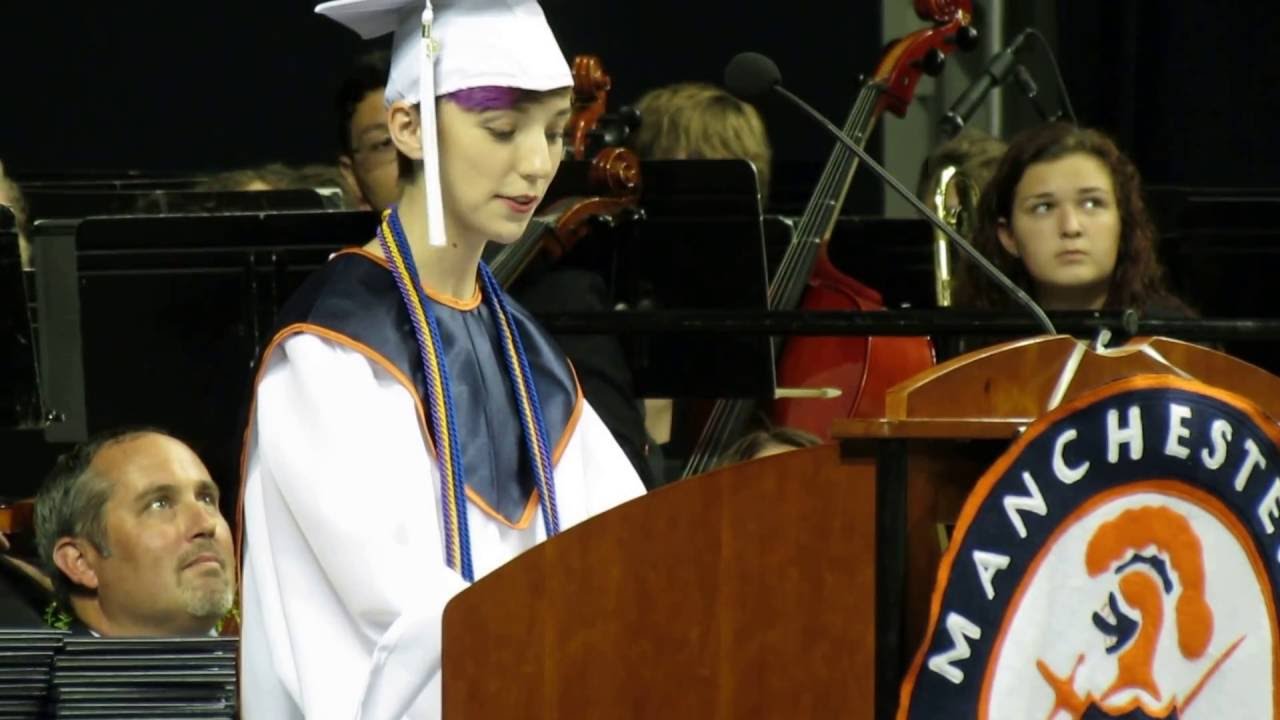 ---
Pennsylvania's Kevin Martinez: A young man at the Milton Hershey School, a private philanthropic boarding school in Hershey, Pennsylvania, talks about coming back from a hopeless place to dream again
Martinez was just eight years old when his father was incarcerated. He said he put on a brave face for his family but felt lost inside. He came to believe that some dreams were not made for real life. He felt the odds were stacked against him and others like him, telling the audience, "Statistics and 'reality' predetermined it was not realistic for us to be standing before you educated, healthy, alive and with post-secondary plans." Watch as Martinez explains how his school gave him the courage to dream again: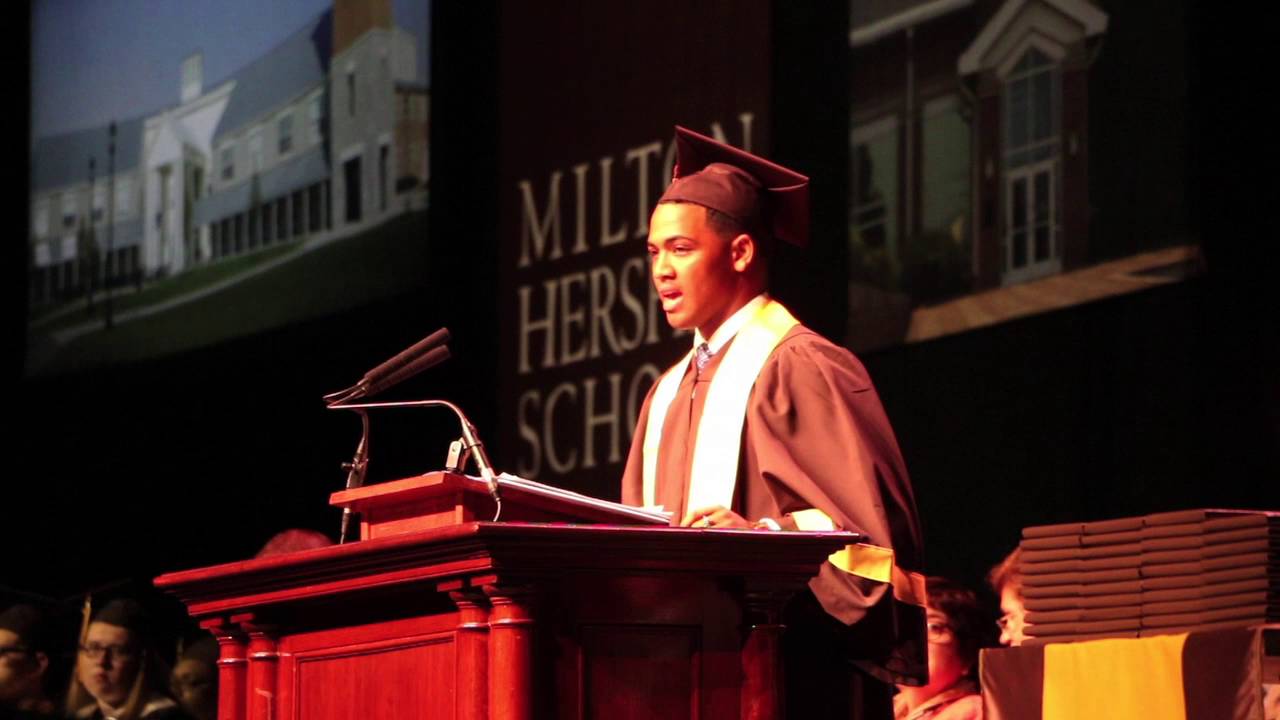 ---
Florida's Evan Barber: Teen encourages Marianna High's graduating class to embrace kindness
Barber used a humorous approach to get his message across: "Jesus preached it, Shakespeare wrote about it but famed vampire hunter Abraham Lincoln summed it up best when he said 'Don't be a jack wagon.'" Examples of jack wagonry, according to Barber, include bullying, rudeness, selfishness and impatience. He offered up the antidote to such behavior: kindness. "If we can learn to be genuinely kind and patient with each other, I think everything's gonna be better," Barber told his fellow graduates.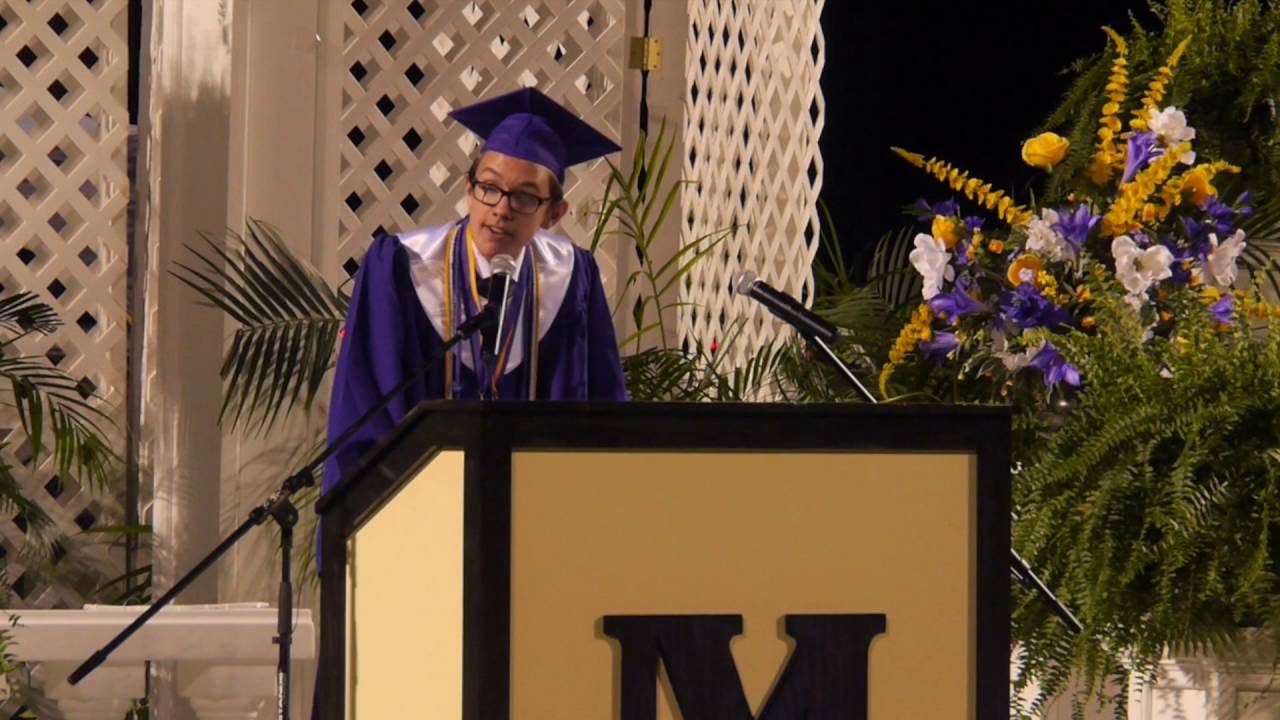 ---
Oregon's Megan Mysore: Lake Oswego graduate speaks about the value of self-expression and empathy
When Mysore was in third grade, she was quiet. It wasn't because she was shy or an introvert. She believed that she had nothing worthwhile to say. Over time that fear has transformed into confidence. In high school, Mysore realized there were many ways to exhibit self-expression from academics to sports to the arts. She hopes they will continue to do so, saying, "I hope that you will find new things to say and better things to say." Watch Mysore go on to explain how she believes empathy is what gives people power: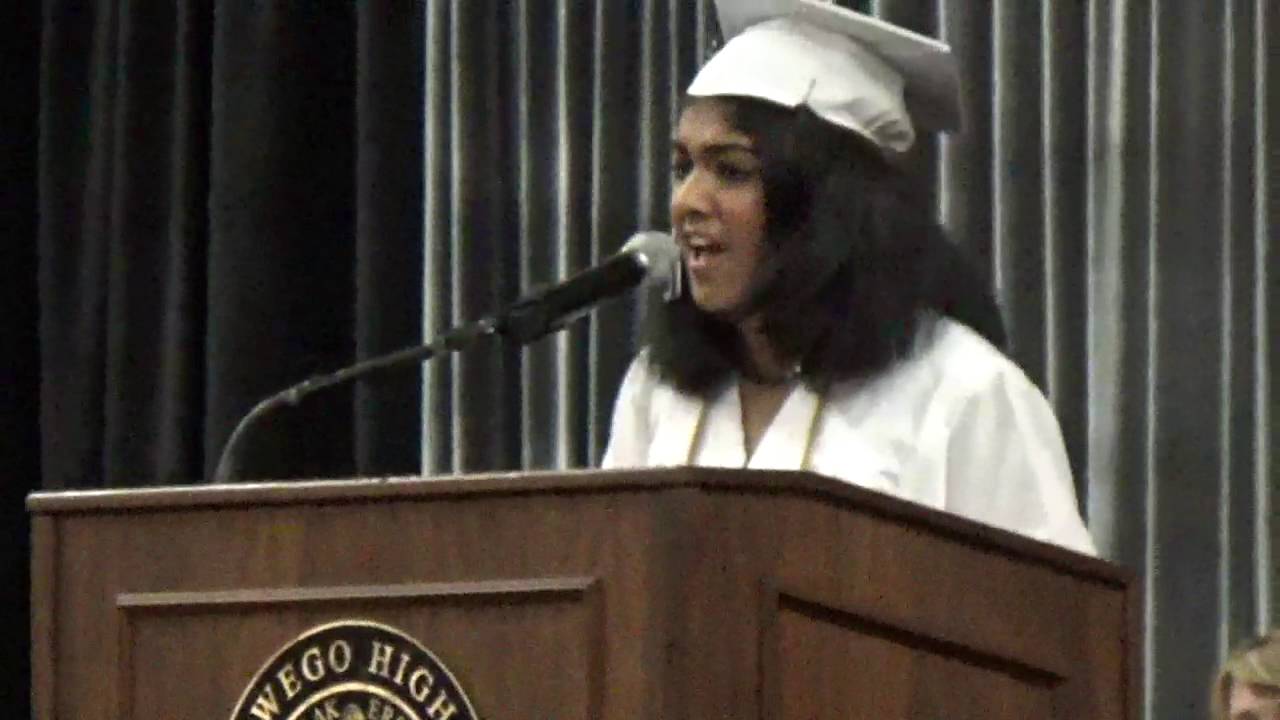 ---
Support The 74's year-end campaign. Make a tax-exempt donation now.