WATCH: 4,000 Kids Take Over NYC's Radio City Music Hall With America's Biggest Academic Pep Rally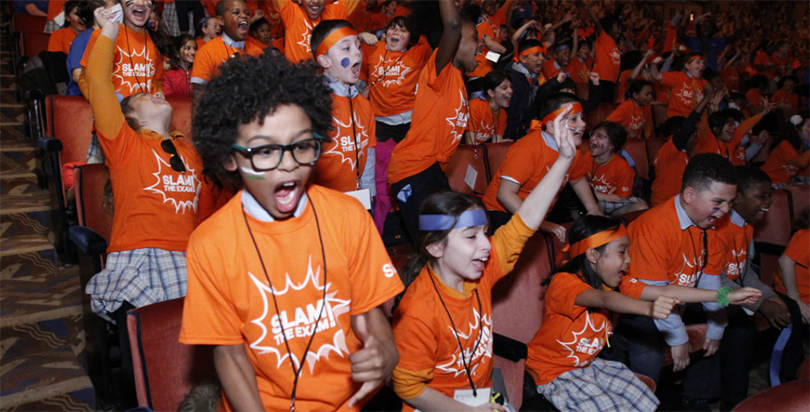 While college sports fans were descending on New York's Madison Square Garden Friday for the NCAA's Sweet Sixteen, thousands of grade-schoolers were also arriving to a midtown Manhattan rally just a few blocks east.
This one, though, had nothing to do with sports.
---
WATCH: AMERICA'S TOP ACADEMIC PEP RALLY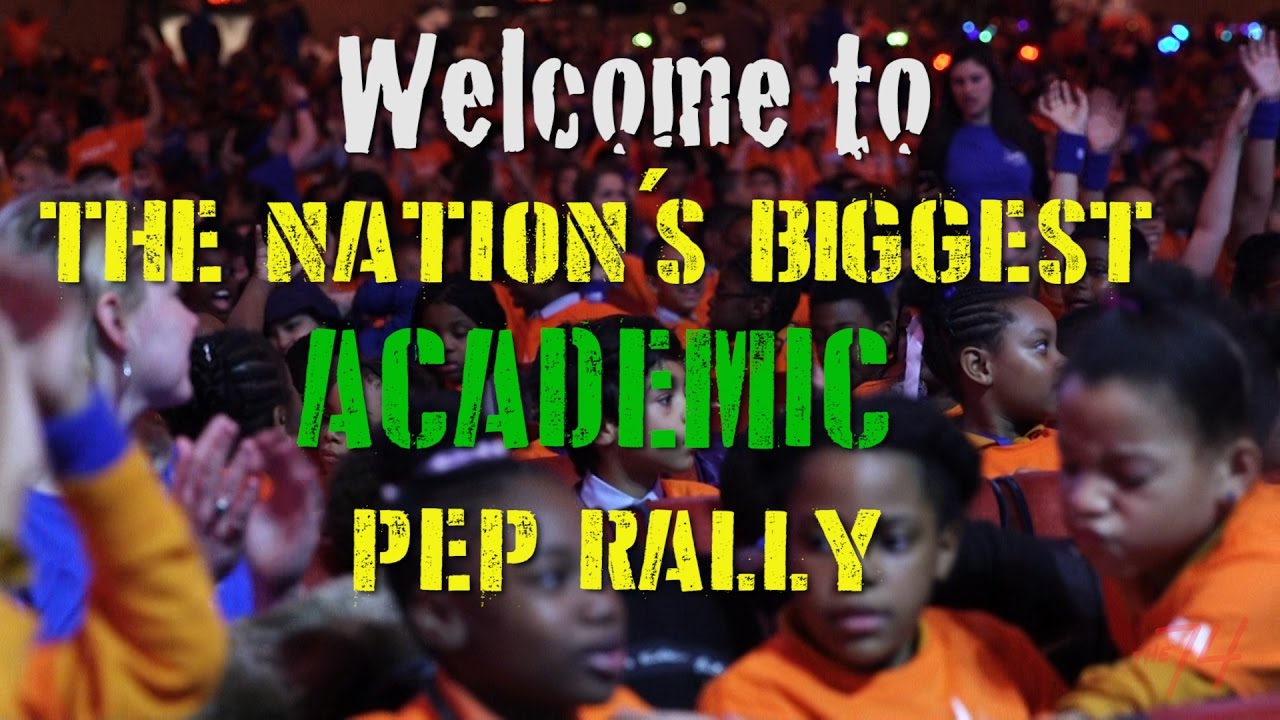 ---
Nearly 4,000 Success Academy charter students were cheering and singing and dancing their way through Radio City Music Hall as part of the fifth annual "Slam the Exam" event, an annual gathering that celebrates both academic achievement and school pride ahead of the state's exams. The gathering may be the country's largest academic assembly, spotlighting both choreographed cheers from each attending school (24 elementary schools, as well as fifth-grade classes from two other campuses) and students who have made marked growth on the math and English tests. Awards are handed out for both excellence and growth.
The rallies of recent years seem to have paid off; last year, Success Academy students ranked in the top one percent of New York state students taking the state math exams and the top two percent of those taking the English language arts test.
74 Video Director James Fields took his cameras to midtown Friday just as the buses rolled in, and he captured the electric scene of thousands of kids rooting each other on, all eyes fixed on the prize of college and beyond.
Disclosure: 74 board member Campbell Brown also sits on the board of Success Academy Charter Schools.
Get stories like these delivered straight to your inbox. Sign up for The 74 Newsletter