Washington State's Schools Chief Is So Fed Up About Underfunded Schools He Might Run for Governor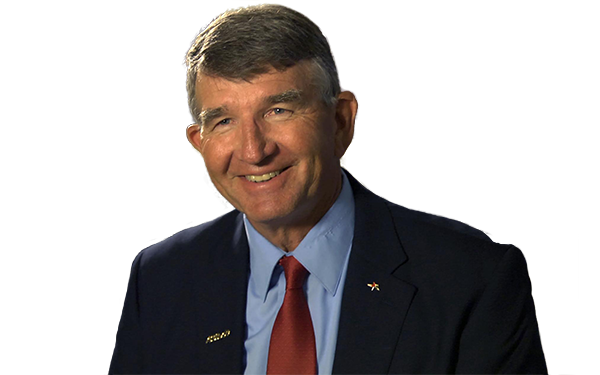 Randy Dorn is fed up. The schools in the state of Washington, where he is superintendent, are perennially underfunded because he says the legislature and Governor have done little to help — even after a rebuke from the state's supreme court.
Focusing attention on the issue of school spending is why Dorn — a
former
middle school teacher, principal, and Democratic state legislator — is now considering challenging incumbent Governor Jay Inslee as an independent candidate in what would appear to be a quixotic campaign.
"We have not decided to run; we're just exploring it," he told The 74. "I think it's a unique time in our state for a possible independent run. That's not a stretch for me."
The root of Dorn's discontent is the lack of meaningful legislative response to a 2012 Washington supreme court
decision
, referred to as "McCleary," which found that the state had "consistently provid[ed] school districts with a level of resources that falls short of the actual costs of the basic education program." The legislature made little progress implementing the decision, and in 2014 the court held lawmakers in
contempt
; in 2015 it
issued
a $100,000-a-day fine that has been essentially
ignored
. An advisory task force was created in this year's legislative session, but lawmakers
adjourned
without otherwise addressing funding issues.
To Dorn, the lack of progress stems from elected officials' unwillingness to tell voters that taxes need to be raised — rather than suggesting, as in the past, that revenue increases from economic growth or re-allocation of funds will be sufficient.
"I'm not going to say anybody's lying when they say that, but I do believe that is some very, very, very wishful and hopeful thinking," he said.
Just how troubled are school finances in Washington? A
report
from the Education Law Center, which supports increasing school spending, found that Washington had among the lowest funding of all fifty states relative to the size of its economy. The report also showed that its high-poverty districts don't generally get extra money to serve more disadvantaged students, and that students in Washington had the least access to early childhood education.
Research has found
that spending more money in schools generally improves student outcomes.
"We have the most dramatic teacher shortage we have ever seen in my lifetime," said Dorn, who believes that money for raising teachers' salaries will help address the problem.
Estimates vary about how much new spending is required to meet the court order. Dorn's office pegs the figure at about $8 billion, with
other estimates ranging
from $3.5 billion to more than $10 billion. Dorn said that even low-end figures will require new revenue. "I believe that you are going to have to raise new revenue, code word for most politicians, taxes," he said. Dorn himself has no specific plan for doing so, saying, "My theory is I'm willing to talk to anybody putting anything on the table that can get 25 votes in the senate and 50 votes in the house."
If Dorn ran for governor, he would face an uphill climb. (Alaska is the only state with a governor elected as an independent.) He has been
elected
statewide twice, in nonpartisan races for state schools superintendent, but running an unaffiliated campaign against an incumbent would be significantly more challenging. He would likely struggle to raise money without a party infrastructure or clear constituency; in his superintendent races, he has only had to raise modest sums.
Dorn has tough words for Inslee, a Democrat. "I don't think he's taken the time to understand [the funding issues] himself … I don't think he has a clear vision." In Dorn's view, that's because of politics: "I think he doesn't want to come up with a plan because I know what you're going to ask him after he comes up with a plan: 'How are you going to pay for it?'"
A spokesperson for Inslee's re-election campaign declined to comment.
In 2012, when he first ran for governor, Inslee
said
that raising taxes wouldn't be necessary to meet the court's funding requirements. Since then, however, he has
proposed
new taxes as well as an initiative to
raise teacher pay
by eliminating certain tax breaks. He was recently
endorsed
by the state teachers' union, which strongly
backs
the court funding decision.
Dorn realizes winning "would definitely be a long shot," but he'll benefit to some extent by Washington's nonpartisan primary system, which pits candidates of all parties against each other on a single ballot. The top two vote-getters advance to the general election. That means that Dorn couldn't act as a spoiler, and if he can get by the Republican in the primary, he would take on Inslee directly.
Bill Bryant, a Seattle Port Commissioner, is the only Republican in the race. No GOP candidate has been elected to the position
since 1980
, though the elections
have
often
been close.
Nate Bowling
, a high school teacher in Tacoma and the Washington state Teacher of the Year, said in an interview that he appreciates Dorn's focus. "I love what Randy is trying to do… I think that a campaign for governor is going to give him a platform for better funding," he said.
Bowling thinks Dorn's chances are slim, but adds,"we've kicked the can down the road for funding for so long that the idea that we can fix the problem without revenue is not adult thinking."
Dorn has also received
support
— though not an endorsement — from the Seattle Times editorial board, which said his candidacy would focus needed attention on supporting schools.
Bringing attention to that issues would make a race worthwhile, he says. "If I get in, it is to win, but it also is to ensure that the other two candidates have to talk about education and how to pay for it."
Get stories like these delivered straight to your inbox. Sign up for The 74 Newsletter