Washington State Senate Passes Charter Bill, Legislative Battle Advances to House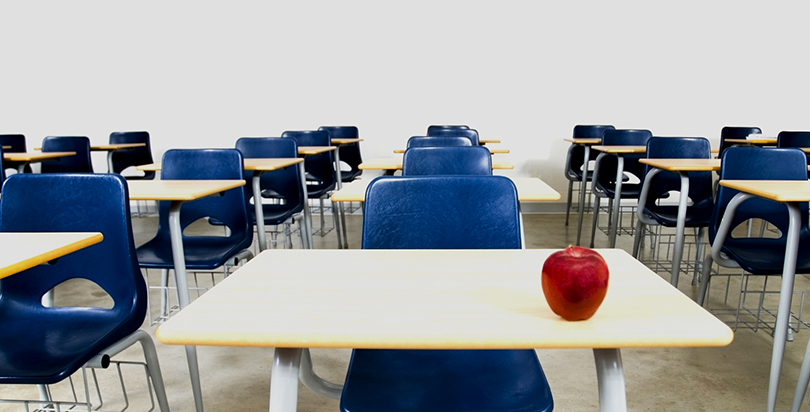 (Seattle, Washington) State senators voted 27-20 Wednesday to save Washington state charter schools after heated debate about the legislature's larger obligation toward public education and who should have oversight over the schools.
The bill's passage is a major step forward in the campaign begun by charter school parents, students, educators and supporters in September after the state Supreme Court ruled Washington's nine charter schools unconstitutional.
"I'm just exhilarated," said Rainier Prep charter school parent Shirline Wilson. "I'm completely charged and excited that we're making forward progress and that the legislators have done a great job of listening to their constituents and seeing the merits of charters in Washington state."
Sponsored by a group of bipartisan senators, the bill progressed quickly through committee since the legislative session opened last week. The process was marked by emotional testimony from charter students pleading with lawmakers not to take away an option they said gave them their first taste of academic success.
During tense discussions on the Senate floor Wednesday, one of the sponsors, Sen. Steve Litzow, R-Mercer Island, said the bill addresses just one of the many challenges facing the state's K-12 students.
"There is no single idea that's going to fix this problem," Litzow said, pointing out the large achievement gap in Washington state between middle-class and affluent white students and low-income students of color. "It's time we start doing things differently. This is one step towards that."
Yet some legislators disagreed that the bill was the measure that was needed when the legislature is being fined $100,000 a day by the state Supreme Court for failing to fully fund education. Referred to as the McCleary lawsuit, legislators questioned whether that sweeping imperative should take priority over the fate of charter schools. Some proposed amendments to the charter school bill, which would have added language to confirm the precedence of fully funding K-12 education.
"We have a systemic divestment in public education in this state," said Sen. Pramila Jayapal, D-Seattle. Jayapal said she didn't look to pit one issue against the other, but argued that the Senate needed to address its paramount duty.
Sen. Rosemary McAuliffe, D-Bothell, agreed, adding that a move to create smaller class sizes — something she heard charter students testify was beneficial to their learning — should be accessible to the other 1 million children in the state's K-12 system, not just the roughly 1,000 students in charter schools.
Sen. Andy Billig, D-Spokane, proposed amending Litzow's charter bill to place schools under the control of local district boards. Billig is the sponsor of a competing charter bill that would have required that oversight, but did not make it out of the Senate education committee.
"To provide certainty for charter students, we need a bill that moves to the middle ground," Billig said.
However, policymakers like Litzow and Sen. Mark Mullet, D-Issaquah, have argued that while this model of local school board control over charters works well in Billig's hometown of Spokane, the Seattle area is less charter-friendly. Districts that oppose charter schools could refuse to support existing ones or permit future expansion.
"Given the current makeup of the Seattle and Tacoma school boards, having a local school district-only passage means killing charter schools because those two districts don't have any chance in hell of approving a charter school," said Mullet, who is also a sponsor of Litzow's charter bill. "I don't think that's a middle ground."
Instead, Litzow's and Mullet's bill proposes reinstating the state charter commission enacted by the 2012 voter referendum approving charters. Board members are appointed by the governor, President of the Senate, and Speaker of the House.
The makeup of the school governing board is a critical issue because it's part of the reason the Supreme Court ruled charter schools unconstitutional for not meeting the definition of a "common school" under a 1909 state law. The charter commission's board members are appointed rather than elected by the public, which the court said should make them ineligible to receive taxpayer dollars.
To address this concern, the charter bill passed by the Senate draws funds from the State Opportunity Pathways Account, which is financed by lottery revenues. That money also supports early learning and financial aid for higher education, however, the Senate approved an amendment Wednesday to make sure the bill doesn't reduce funding for these groups.
Yet some legislators doubt the Supreme Court will approve of the funding switch, since it's still drawn from public money.
"There's insanity in doing the same thing over and over again and I believe that's what this bill does," said Sen. Jamie Pederson, D-Seattle, who voiced his support for helping charter students but was a no-vote on the bill. "The Supreme Court can once again shut down the system because we haven't cured these constitutional problems."
Sen. Bruce Dammeier, R-Puyallup, pointed out that Wednesday's vote wasn't about the state's other educational woes, but about closing charter schools or keeping them open.
"We cannot turn our back on these children when they are getting a successful education," Dammeier said. "This is the only bill in the Senate that solves the problem for these schools."
Parents, teachers and students of charter schools testified at hearings during the past week of legislative session, most recently on Martin Luther King Day at the Ways and Means Committee..
Summit Sierra ninth-grader Jadynn Isabell told lawmakers that if she were in the traditional public school system instead of at her current charter, she would probably be "on the path of destruction," and suspended from classes by this point in the school year. Now Isabell said she is not only thinking about attending college at either the University of California, Los Angeles or Gonzaga University, but about being an alumni and one day supporting her alma mater.
"As school started, I noticed these were the most caring teachers I have ever met," Isabell said. "They all take their time to help me succeed."
Green Dot Destiny Middle School teacher Rosebell Komugisha shared success statistics with senators. Her school's population is comprised of 83 percent low-income students and 86 percent students of color. However, one-third of the student body already surpassed its year-long reading goals in the first three months of school.
Destiny sixth-grader Anngel Dillard told senators that she didn't understand why they would close schools like hers if they wanted educated leaders for the future.
"It's not right to take away good education," she said. "I hope I — and all of us — can count on you guys."
The Washington Education Association was also present at Monday's public hearing to say that it did not support the bill and requested legislators focus attention on fully funding public schools as mandated by McCleary. They didn't comment on whether they would bring another lawsuit against charter schools if legislation passed.
Some testimony from the hearing also took issue with the lack of local control some saw in Litzow's bill.
"We remain concerned about expending public funds for charter schools that are not accountable to local voters by way of a locally elected school board member," said Dan Steele from the Washington Association of School Administrators.
However, Steele said his association members would be willing to support Billig's charter bill placing oversight with elected school boards, even though it hasn't moved past the Senate Early Learning and K-12 Education Committee.
The other bill now goes to the House, where political observers say enough votes exist to pass it. Getting charter legislation to the floor is another matter, though, as some House leaders have a history of denying charter legislation.
Maggie Meyers, spokeswoman for pro-charter group Act Now for Washington Students, said getting the legislation through the House will be a process, but is hopeful that parent and student testimony will have the same effect on representatives as it did on senators.
"I guess it's Part One," said Summit Sierra charter school parent Natalie Johnson. "I've heard that the House is more difficult and I felt that the Senate was difficult. I'm not totally jumping for joy yet. it sounds like they're tougher to crack. I hate to put a negative spin on it but we're not done. I'm happy and I appreciate them listening to us and the kids."
Support The 74's year-end campaign. Make a tax-exempt donation now.