Washington State Charter School Supporters, Opponents Look Ahead to a Critical Year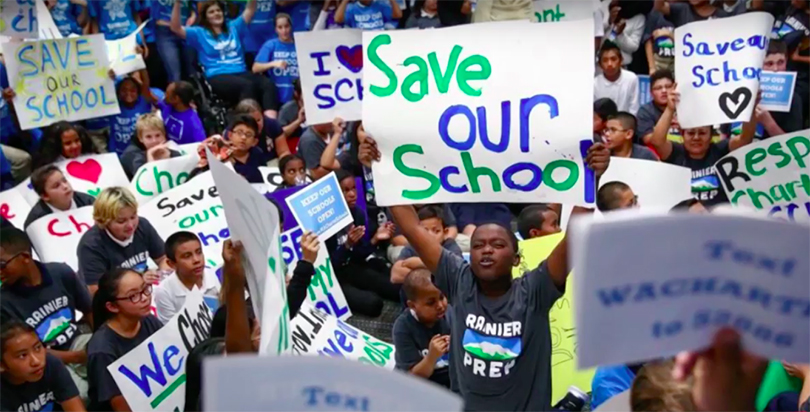 The latest fight over the constitutionality of charter schools in Washington state may not be resolved until 2018, meaning the parents, advocates and educators fighting to save the schools and the teachers union and other groups suing to close them could face a long year of legal wrangling.
There have already been some skirmishes — rulings on motions about whether the fate of charter schools should be tied to a perennial debate about Washington's poorly funded public schools and who has standing to be part of the litigation — but the real first round will take place January 27, when the two familiar sides face each other in a courtroom once again.
On that date, a county Superior Court judge will hold a hearing to decide whether there are enough questions of fact about the legality of Washington's charter schools that a trial is needed to resolve them.
Attorneys for both sides said the case will ultimately be appealed to the state Supreme Court, the same body that ruled Washington's nine charter schools to be unconstitutional shortly after the schools opened their doors for the first time in Seattle, Tacoma and Spokane in 2015.
"What we are after is the public oversight of the money being used for educational purposes," said Ann Murphy, president of the League of Women Voters of Washington, one of the groups that successfully challenged the schools the first time and is making many of the same arguments again about how charters are run.
Parent Shirline Wilson, whose son Miles attends Rainier Prep in Seattle, calls the latest litigation "nothing more than a threat and a political ploy" obscuring the real issue: her right to choose the best school for her son.
"Shouldn't I as a private citizen be able to say, 'Enough, I'm done. I need to find something more and something better, and my child is worth it'?" she said.
After the January court hearing, the judge will have 30 days to make a ruling. Attorneys say they expect an appeal to land before the Supreme Court sometime between spring and autumn of 2017. Last time, the state's high court waited more than a year after receiving the charter school case before coming to a decision. Because of the case's history, both sides speculate the response time will be different, with a ruling arriving in late 2017 or early 2018.
Each wants the decision to come soon, especially for the students unsure of their educational futures.
"It's important for kids in charter schools to understand what the situation is," said Paul Lawrence, the plaintiffs' attorney. "I think the Supreme Court is sensitive to that."
Charter school parent Jessica Garcia said she is worried that if the Supreme Court rules against charter schools a second time, it will be their end in Washington state.
"Even [charter school funders] with the best intentions, I don't know if they'd be willing to stay," Garcia said. "Here we are after two and a half years fighting for this. How much longer do we want to invest money into something that keeps getting shot down?"
The court ruled in 2015 that Washington's charter schools did not meet the state constitution's definition of common schools because they were not overseen by a locally elected school board and so could not be funded from the same revenue source as traditional public schools.
That set off months of emotional appearances and hearings at the state capitol by charter school parents, students and educators, lobbying Washington lawmakers for a legislative fix. Legislators did that in March when they narrowly passed a bill funding charter schools with lottery revenue.
That prompted the League of Women Voters, the Washington Education Association (the state's biggest union) and El Centro de la Raza, among others, to file the second lawsuit. In late November, a King County Superior Court judge granted a few wins for charter supporters by dismissing two of their arguments.
"It's obviously really good news that the judge knocked out [two arguments]," said Rob McKenna, an attorney for the defendants. "That means we already have one judge agreeing with us."
One of the arguments thrown out faulted the way charter schools were spared from closure in 2015 by temporarily becoming what's known in Washington as Alternative Learning Experience schools. The other, more critical argument said charter schools interfere with fully funding all public education.
Charter school opponents used this same line of thinking during the 2016 legislative session. At that time, the state Supreme Court was fining the legislature $100,000 a day for failing to adequately fund education — and still is. Some lawmakers argued that the state should be addressing the funding crisis for Washington's 1 million traditional public school students rather than its 1,000 charter school students.
The judge disagreed with linking the two, saying the plaintiffs' argument that funding charter schools would harm the ample funding of district schools was speculation. The plaintiffs have filed a motion asking that the judge reconsider and allow the larger funding question back into the case.
When it comes to money for schools, charter parents say they are just as invested in pushing the state to fully fund public education. In 2017, some charter school parents plan to meet with legislators, who are working on fully funding education, in order to make sure charter schools have a consistent voice at the table, said Jessica Garcia.
"We need to stop fighting over bread crumbs," Garcia said. "There are a hundred other common school programs that are fully funded, and charter schools would be one more piece of the puzzle."
In the November ruling, the judge also partially granted the defendant's request to dismiss some plaintiffs, including the League of Women Voters and El Centro de la Raza. However, the judge allowed the lawyer to reargue their standing.
"We've fixed the issue, they're back in the case, and on we go," said Lawrence, the plaintiffs' attorney.
Regardless of some point dismissals, the plaintiffs say their core argument is still moving forward.
"
The main constitutional argument that charter schools are not common schools under our state constitution still stands," the 85,000-member Washington Education Association
said in a statement
.
That question goes back to how charter schools are governed. Charter schools report to a state charter school commission rather than a locally elected school board. Charter supporters maintain that this freedom from bureaucracy allows for more innovation and flexibility and actually comes with greater accountability.
Washington's charter school law just received a
perfect score
from the National Association of Charter School Authorizers. The organization
gives points
for charter laws that prioritize accountability, replicate high-performing schools and require annual performance reports. Of the 44 states with charter laws, only three received a perfect score.
The Gen Next Foundation supported The 74's coverage of Washington state charters and the production of the video.
---
The 74 Documentary: Rescuing Washington's Charter Schools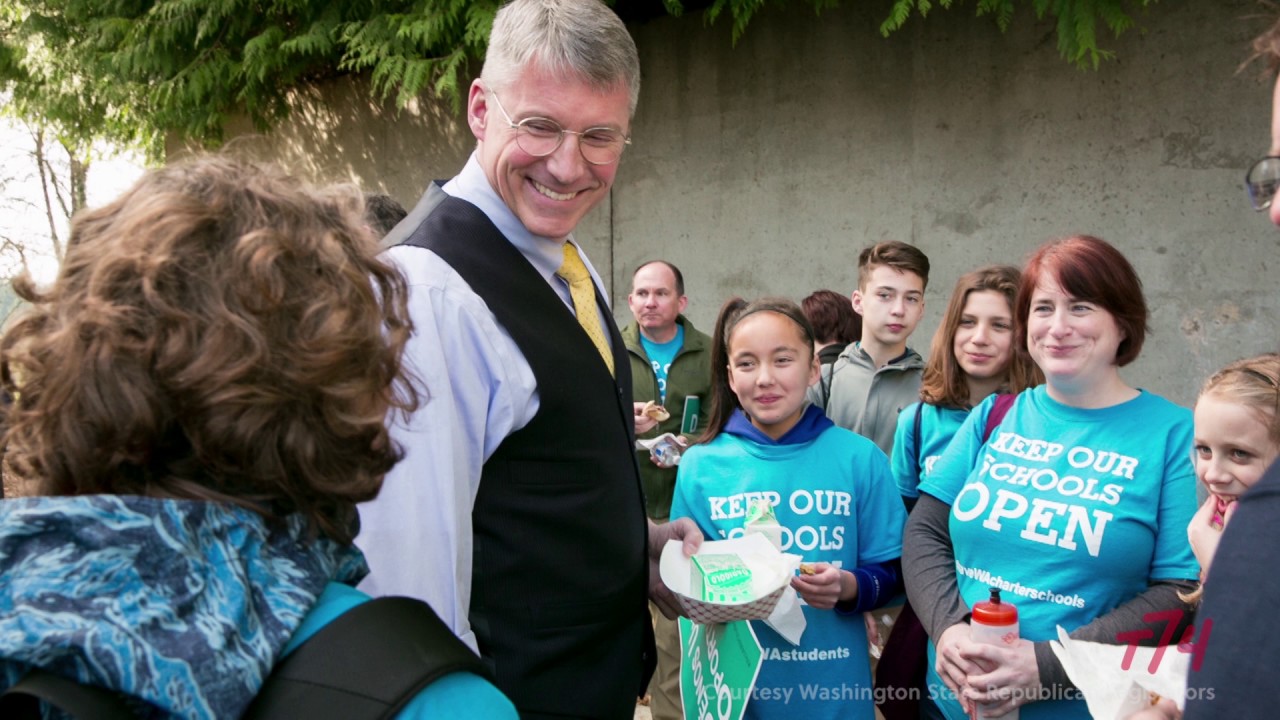 Get stories like these delivered straight to your inbox. Sign up for The 74 Newsletter