Washington Court Battle: A New Campaign to Reverse Crippling Charter Ruling and Preserve 2015 Funding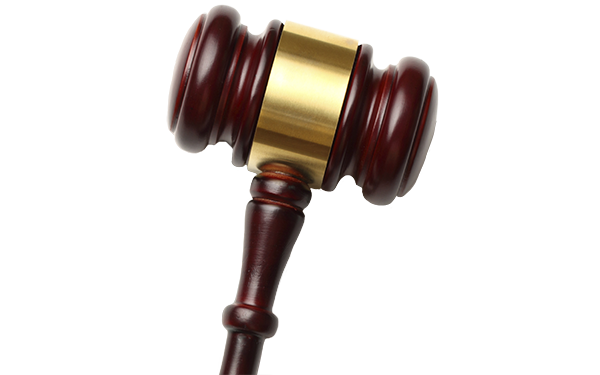 Washington state charter schools may be at the mercy of the state Supreme Court but supporters have banded together for a key legal fight to keep them running through the end of the year.
Two motions were filed last week — one from local charter association leaders, the other from 10 state lawmakers — asking the court to reconsider its 6-3 determination that charter schools are unconstitutional.
A group of four former attorneys general also filed a friend of the court brief, lending their support to charters, while current Attorney General Bob Ferguson pleaded with the court to keep funding for the schools flowing through this school year.
The question now is whether the convergence of school leaders, elected officials and legal advocates will be enough to get the court to take a second look at its ruling throwing the choice of 1,200 charter school students into chaos and to reject efforts to choke off the schools' funding immediately.
The first one may be a long shot.
Todd Ziebarth, a state advocacy leader at the National Alliance for Public Charter Schools said the chances for Supreme Court reconsideration are slim, but outcry from diverse coalitions in reaction to the decision could make a difference.
"Historically courts aren't willing to reconsider their decisions on cases like this," he said. "However I would say that nothing is impossible."
In September, the court declared charters were not "common schools" because they were run by appointed — rather than elected — boards. In a much-criticized bit of timing, the decision came down the Friday before Labor Day, after students had already gone back to school.
"Charters exist all across the country, I don't understand," said Shirline Wilson, whose 11-year-old son just started attending Ranier Prep in Seattle. "Where this leaves me — not just as a parent but as a voter — is feeling we've been let down."
Wilson, who has an older son in traditional public high school and another in college, says her family researched charters extensively and chose Rainier Prep because it was the best fit for their youngest son.
"Every family is probably thinking the same we are: What are we going to do if our choice is taken away from us?" she said. "It would come as a great disruption to our family. My son loves his school."
The fight is the latest chapter in a decades-long battle to bring charter schools to Washington. After three prior rejections at the polls, voters in 2012 narrowly approved an initiative to open up to 40 publicly funded charter schools over the course of five years.
A lawsuit followed in 2013, led by plaintiffs including the Washington Education Association, Washington Association of School Administrators and the League of Women Voters of Washington. They argued that charters were run by private non-profits, not subject to voter control and therefore exempt from receiving funding for common schools.
The Washington State Charter Association and other pro-charter interests argued in their latest motion that the court's narrow definition of a "common school" has far-reaching consequences for other non-traditional education programs. They include tribal compact schools and popular programs such as Running Start, which allows roughly 20,000 Washington state high school students to attend local colleges for course credit.
They also questioned the legal interpretation that all basic education dollars are constitutionally restricted to whatever is defined as a "common school."
"State leaders should not be shutting the doors on public charter schools and turning their backs on the families they serve," CEO Thomas Franta of the state charter association said in a memo.
The other motion for reconsideration filed by a bipartisan group of House and Senate lawmakers, including the state's only African-American legislator, Rep. Eric Pettigrew, asserts that the court's ruling would mainly hurt disadvantaged children.
"It is both within the Legislature's authority and duty to support policies targeted towards closing any gaps in opportunities for children from low income backgrounds and children of color," the lawmakers' motion reads. "This court should not lose sight of these facts."
Washington state has the second-worst performance gap between black and white students in the nation; Colorado is first, according to NAEP assessment data presented by the state Board of Education this year.
The legislators cited their two-year operating budget to dispute that constitutionally restricted education funds were used to support charters, a point also raised by the three dissenting justices.
The motion rejects the notion that charter schools aren't common schools, saying
"The Court's definition of a 'common school' within the public school system is too restrictive and contradicts its own precedents. The Legislature, not this court, defines a common school…"
There is no deadline for the court to respond to the legal filings.
In the meantime, parents like Natasha Lemke, whose only daughter just started first grade at SOAR Academy in Tacoma, wait with growing uncertainty.
"I told my daughter 'You're going to go to this school all the way until 8th grade. You can have lifelong friends by the time you're done.' And now to have to scratch that?" Lemke said. "I just don't feel like that emotional back-and-forth is fair. Everything is up in the air."
Lemke is happy to see her daughter being academically challenged and succeeding in an accelerated math class — a subject the 6-year-old once disliked.
"I appreciate that [the teachers] took the time to notice and care," she says. "To move her to a whole different school now and hope she will do better, it's not a guarantee."
Washington's charters continue to operate as public schools receiving funding from the state, but that is also in jeopardy. The teachers union and the League of Women Voters of Washington want the state to cut off funding now, saying Washington's nine charter schools can raise the $14 million needed to keep their doors open through the 2015-16 school year privately.
Numerous parties have asked the court to keep the state funding in place for this year, even if it will not reconsider its decision.
"We would like them to not impose unconstitutionality on this initiative until the end of the school year for reasons of the students," said Nate Olson, spokesperson for the Office of the State Superintendent. "These students are already in school and they're getting an education, so it's better to let them finish out the school year."
Attorney General Bob Ferguson's response last week called the request to take away public funding now "myopic" and harmful to students.
"Even if charter schools can raise enough to remain open, their students will face real harms if their schools convert to private status," he said. "These harms will disparately impact the most vulnerable students — those with special education needs, English language needs, and those with low socioeconomic status."
There has been no official commitment of private funding yet that would insure charters stay open through June but parents like Lemke and Wilson are determined to keep their children in their schools — this year and beyond.
"We're trying to do what we can to stick together — plan the year so that this isn't the last year," said Lemke, who connects with other parents regularly about school activities.
"I will always fight and do what I think is right for my kids," Wilson said. "Laws are made to be changed. And the only way we're going to have change that benefits all students is to have choices."
Support The 74's year-end campaign. Make a tax-exempt donation now.