'WAP' and Sex Ed: How the Billboard-Topping Track is 'Making Conversations About Sexual Health Less Taboo'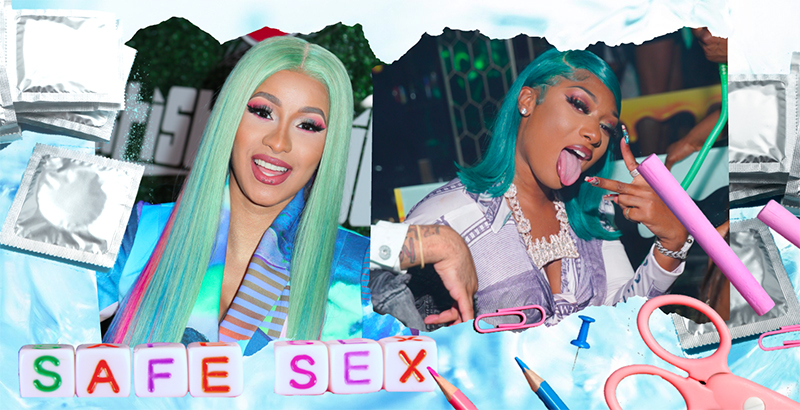 It was a masterpiece created and produced by young women of color celebrating a rarely discussed bodily function. It raised eyebrows. It won critical acclaim.
Through that lens, the "Sssh! Periods" podcast that Raizel Febles and a handful of her eighth-grade classmates at Bronx Prep Middle School produced in 2019 has a lot in common with Cardi B's and Megan Thee Stallion's billboard-topping song WAP.
"I was a 14-year-old girl speaking about my period," said Febles, whose creation won the middle school grand prize in NPR's first-ever Student Podcast Challenge. "I wanted that to make you uncomfortable because I wanted people to realize, 'Why is it making me uncomfortable that she's talking about stuff that's normal?'"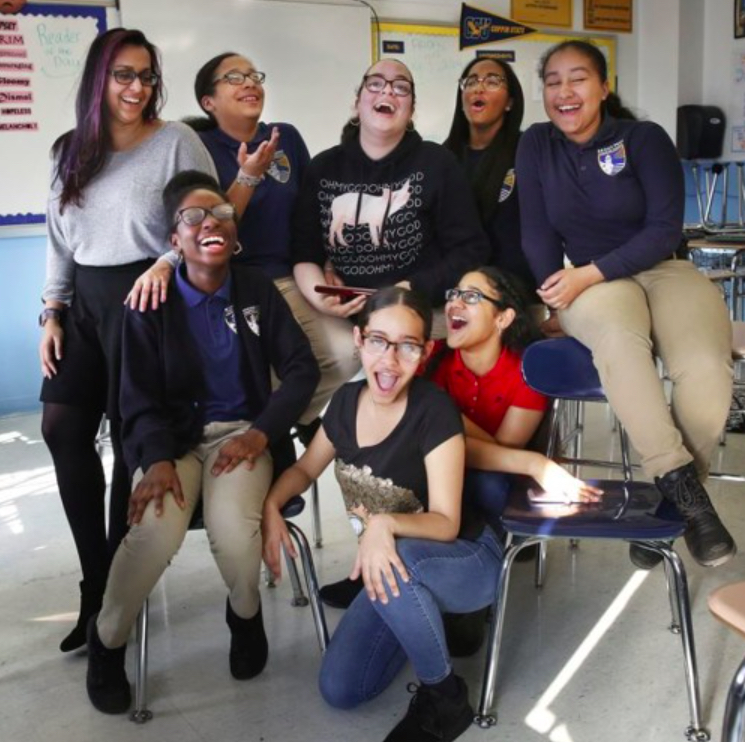 So it may come as no surprise that she cheered the release of the rappers' hit single, the graphic, unapologetic celebration of female sexuality, anatomy and arousal that dropped like a bomb this summer, sparked heavy commentary — both positive and negative — and definitely made some people uncomfortable.
"WAP wasn't talking about anything that's out of this world," Febles observed. "They were talking about sex and people have sex everyday and it's a normal thing."
They do, but the song talks about it from a seldom-heard, aggressively frank female point of view. As a result, sex educators say, WAP is making its way into the classroom and changing the conversation about sexual health.
"Regardless of how you feel about the song per se, you can definitely spark some needed conversations with folks," said Tanya Bass, a sexuality educator in North Carolina who works with high school and college students.
In October, Bass ran a lesson for her college students based on the lyrics, which are beyond the boundaries of what can be printed here but prompted one critic to describe WAP as a "sex-positive triumph."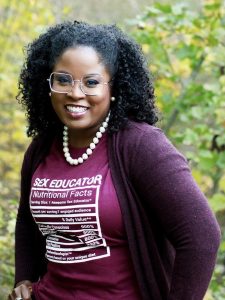 "All of the students in the class that day had had a conversation about [WAP] with someone of a different generation," said Bass.
While some members of the younger generation are using parents' horrified reactions to the song for entertainment, as illustrated by a recent trend in viral TikTok videos, others are engaging in meaningful dialogue. Students in Bass's class had spoken with parents, grandparents, godparents, even a great aunt not just about the song's boundary-pushing lyrics and eye-popping music video, but also about related sexual health topics like condoms, contraception, and safety techniques.
Febles, now 15 and a sophomore at Bergenfield High School in New Jersey, is not in Bass's class, but she would be an active participant if she were.
"You should be able to talk about [sexuality] without hearing people go like, 'Ew, don't talk about that'… That's how you learn and grow by listening and speaking with others," she said.
"WAP, it just brought up a conversation that, you know, people needed to have."
'Pleasure has been a taboo'
As of last week, 30 states mandated some sort of sexual education for youth, but only 17 required program content to be medically accurate. And just nine states required educators to cover the importance of consent to sexual activity, according to the Guttmacher Institute. Those numbers shifted slightly on Election Day when voters in Washington overwhelmingly approved a ballot measure mandating comprehensive statewide sex education in schools. Other states that have moved to implement similar sex ed curriculum — one that includes the perspectives of LGBTQ youth and information on consent, contraception and sexually transmitted diseases — often face pushback.
And those battles don't even begin to touch on the subject portrayed by Cardi B and Megan Thee Stallion as they romp around their candy-colored mansion: that sex — and the human body — are vehicles for pleasure.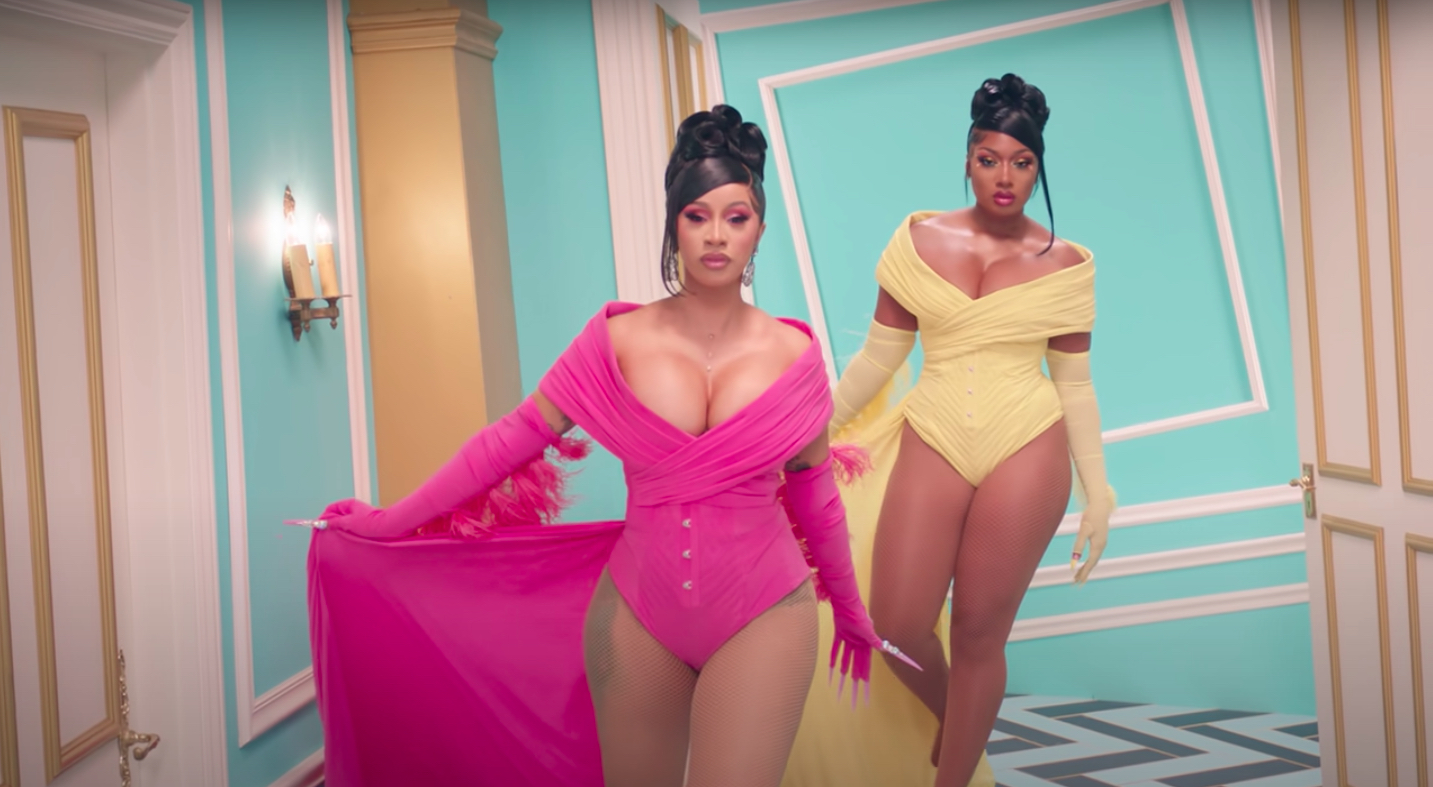 "Still the dominant strain in American sex ed is preventing negative consequences," explained Jonathan Zimmerman, University of Pennsylvania historian and author of Too Hot to Handle: A Global History of Sex Education. "Pleasure has been a taboo."
Justine Fonte, a New York City-based independent sexuality educator who works with private and public school students, says she sees a lack of basic knowledge even among older students about their bodies.
"I am still having to make sure that my middle schoolers know what their anatomy looks like in the same ways that I'm talking to my elementary school students," she said. "Sexuality education, unlike any other subject, is so remedial in the middle school and the high school grades."
These misconceptions, even when learned early on, can persist well into adulthood. In August, a gynecologist tired of dispelling myths about the idea that vaginal lubrication is "problematic," penned a New York Times op-ed explaining that she welcomed WAP for exulting healthy female anatomy.
Cassandra Corrado, a sex educator from Florida who works with college-age students and adults across the U.S. and Canada, has seen the reverberations of WAP's message in her practice. "People are very much like, 'I'm hot as hell, my body belongs to me, it doesn't matter who I share it with.' I see that show up in the classroom," Corrado said.
An expert in sex lubrication, when Corrado introduces herself on video sessions these days, participants almost always respond by typing "WAP lol" or "WAP WAP WAP" into the chat. Because she has long seen how her students experience genital self-consciousness, she too is thankful for the song's message of body positivity.
"One of the things that people who have vaginas often will feel really self-conscious about is the way that their genitals look, smell, and taste. And so when you have somebody who is outright just saying … I'm proud of what my vagina looks like, there's nothing to be ashamed of, and shame doesn't even come into play remotely here, it really makes people question like, 'Oh, why do I feel weird?'"
Of course, not everyone is grateful for the message or the medium. Mary Ann Moscak is CEO and president of Ascend, a Washington, D.C.-based organization that promotes "sexual risk avoidance." Ascend opposes sex ed curricula that deals with consent and pleasure and cheered the Trump administration's 2018 decision to end funding for a federal Teen Pregnancy Prevention program.
"I would never consider dignifying a song of such degradation and vulgarity with a serious discussion on the important topic of sex education for America's youth," Mosack told The 74.
'A liberating song'
To Tanya Bass, the song speaks not only to body politics, but racial politics. She saw a particular power in the fact that Cardi B and Megan Thee Stallion are women of color expressing a message of sexual confidence.
"There are narratives that Black women, women of color, are continuously having to navigate, rewrite, dispute for themselves or for others," Bass said. "And this is an opportunity to use it as a liberating song and have those dialogues."
New York-based educator Fonte sees the societal preconceptions surrounding women of color as one of the key reasons the song created such controversy.
"When you see a Black woman with curves that is proud about their body and confident about their body, people can't handle that," she said. "They're used to policing that exact type of body more than they are celebrating it."
Nationally, Black women are victim to higher rates of physical violence and psychological abuse than women of other racial identities. Black girls are disproportionately disciplined in schools. These numbers speak to the dual disadvantage that Black women and women of color face from their marginalized racial and gender identities, dubbed "misogynoir."
Megan Thee Stallion, who was herself the victim of violence at the hands of a man this summer, recently penned an op-ed in the New York Times on why she speaks up for Black women.
"From the moment we begin to navigate the intricacies of adolescence, we feel the weight of this threat [being objectified and abused by men], and the weight of contradictory expectations and misguided preconceptions," Stallion writes. "Many of us begin to put too much value to how we are seen by others. That's if we are seen at all."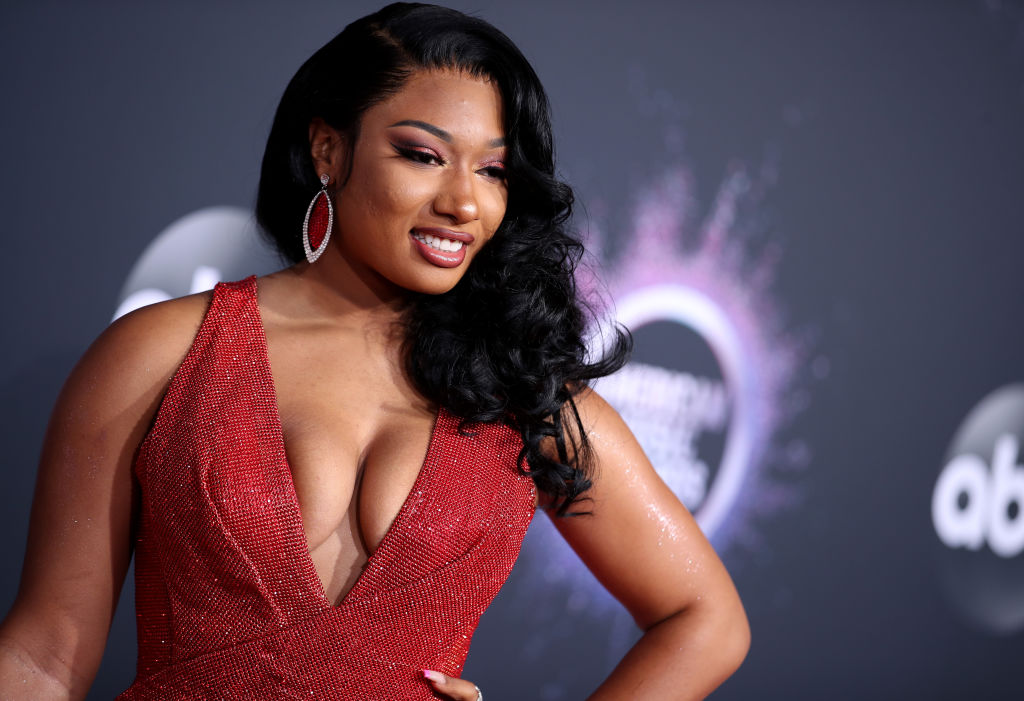 Febles, who has been a longtime fan of Megan Thee Stallion and relates to Cardi B for their shared Dominican ancestry, believes WAP sends a potent female message. "It's very empowering to see women of color speak on these types of subjects."
Bass, who is a Black woman, agrees. "That song, at least for me in the educator standpoint, is really about that liberation of being able to see yourself as… appealing, desirous. It's literally, like, if somebody were to say 'I really like my lips. I really like my legs.'"
"It's an esteem-building anthem."

Support The 74's year-end campaign. Make a tax-exempt donation now.