Walking in the Shoes of a School Superintendent in 2022
Sullivan: COVID, bans on certain topics in classrooms, mass shootings and vocal extremism have left K-12 leaders in crisis management mode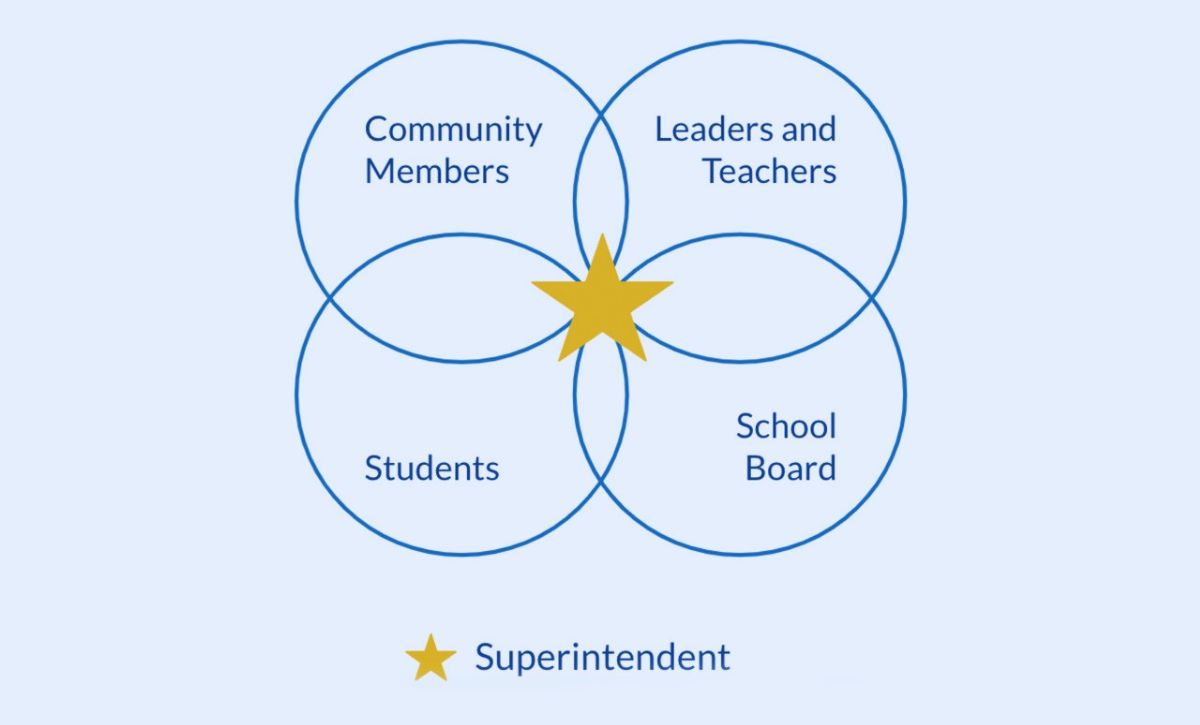 No paywall. No pop-up ads.
Covering at the last minute as a substitute teacher in a fourth-grade classroom due to an unprecedented teacher shortage. Writing a letter to parents assuring them their children are safe from gun violence, even when they know a shooter armed with an AR-15 could destroy all preventative measures. Meeting individually with hostile school board candidates to brief them on priorities and progress as the fall election cycle approaches. What may sound like three disparate jobs all fall on one role in our country: the K-12 school superintendent.
Over the past seven months, I have had the privilege of connecting one-on-one with 70 superintendents in 14 states to better understand their situations, particularly the political landscape and public dynamics they are facing.
At their best, superintendents and school system leaders have an opportunity to build and strengthen the institutions they lead every day. But the past two-plus years have been demanding in an unprecedented way: COVID deaths, ever-changing pandemic safety measures, a wave of state legislation banning concepts that have incited division among parents and educators, mass shootings that devastate communities and vocal extremism at both ends of the political spectrum have made it hard for superintendents to do anything but react. Most have been in constant crisis management mode, unable to connect with their superintendent peers and left feeling lonely and isolated. Here are a few trends tying together the experiences of K-12 system leaders:
Superintendents are spending a disproportionate time on a relatively narrow band of voices in their districts. These folks range from nationally trained parent groups to their own school board members. Looking broadly at the groups superintendents normally deal with — parents, community members, school boards — there is widespread agreement and support for public schools. But discord at the margins, most recently fueled by book bans or critical race theory, tends to dominate communications efforts of superintendents and their teams, especially when it is fueled by news outlets or social media. The good news: superintendents who embrace a push for parents' rights, and cultivate a culture of transparency and open lines of communication within their districts, have been able to effectively mitigate conflict among their internal and external stakeholders. The fact is, the right for parents to see what their kids are learning every day has always been a part of our public system. When superintendents from Florida to Tennessee have set up channels for parents to file formal objections to specific content; invite parents and community members to preview and participate in mock classroom lessons; and share insights into the educational themes and topics in many traditional book titles, few citizens feel the need to scrutinize specifics any further.
Superintendents are eager to shift from reactive to proactive communications and deeply appreciate concrete, positive messages they can share with stakeholders. For example, using messages that have been tested among diverse parent groups, and rooted in community-centered language and shared values, can give school system leaders a boost in building a vision that garners agreement from a wide range of supporters. Strategies for engaging under-represented stakeholders, like students, can help superintendents shift from intention to inclusive actions. Without concrete guidance rooted in the shared values of parents, students and board members, it can be hard to break through the anxiety of saying something that hits a political third rail or the inertia of listening to the usual suspects. In order to apply messages that galvanize broad agreement in their home communities, superintendents greatly benefit from time with each other to process and practice in a safe space. At Leading Now, we bring together cohorts of superintendents to reflect on and discuss problems they are managing in their district, offer best practices and provide messaging that they might not have time to research and access on their own.
Superintendents who are clear-eyed about the longstanding systemic inequities of our education system understand that getting back to normal is not the goal. They are eager to use the impacts of the pandemic and increased public attention on schools as an opportunity to reimagine public education. Questions on their minds as they prepare for a new school year and strive to foster authentic public engagement: How might we re-engage high school students who are earning income for their families working in jobs they started during the pandemic? How might the teaching profession and staffing models evolve to honor the unique needs of every student? How might parent supporters get off the sidelines and be more engaged and consistently vocal in sharing their hopes and dreams for their children?
As superintendents strive to reimagine experiences and outcomes for all students and to build the public trust they need to do so, they deserve responsive and meaningful support from peers and leadership experts. Their jobs are too demanding to sustain without access to key tools, resources and coaching, and the cost of leadership resignations is too great for our education system to absorb. Banding together with peers to discuss the difficulties they are facing in their districts and learn to implement strategies that cultivate community and transparency may be the best way for these depleted leaders to restore faith in their own values, reignite their passion and stay the course in their commitment to all students.
Get stories like these delivered straight to your inbox. Sign up for The 74 Newsletter