Violations Discovered at Public Preschools for Disabled Children in Los Angeles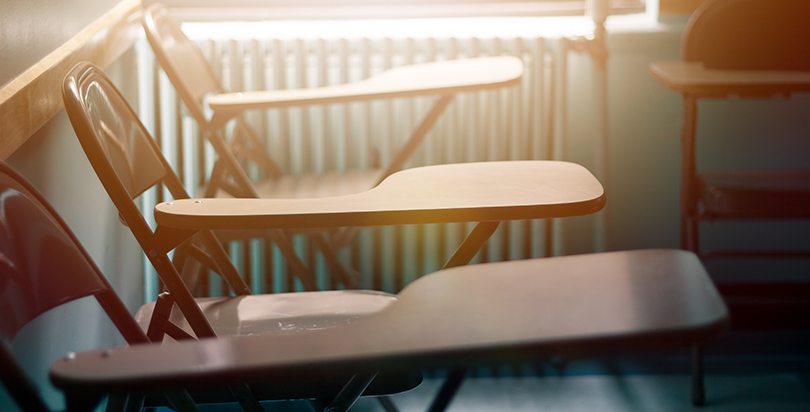 The independent monitor for special education at the Los Angeles Unified School District found violations at all 13 Preschool for All Learners (PALs) programs visited, according to a new report.
LA Unified has been under federal oversight since 1996 as a result of a class-action lawsuit that accused it of non-compliance with special education laws. As part of the settlement, an independent monitor was appointed in 2003 to oversee the district's compliance with what is known as the Modified Consent Decree.
In Part 2 of an annual report that was first issued
in November
, Independent Monitor David Rostetter noted that at all 13 PAL preschools he visited, violations were found that included a lack of changing tables, privacy screens, ventilation and running water, as well as "shared common problems indicative of systemic failures to ensure program accessibility and the health and safety of SWDs (students with disabilities)." PALs is the district's preschool program that
serves
students with moderate to severe disabilities.
The district would not provide anyone to respond to the report and issued a general statement that did not directly address any of the problems with PALs noted in the report. Rostetter did not respond to a request for comment.
Among the problems listed in the report, released July 11, were:
"The findings at the 13 schools demonstrated evidence of a lack of planning when selecting schools to place programs for preschool SWDs. In all schools visited, conditions were observed that were noncompliant with ADA and the District's own procedures as well as existing manuals, guidance, and health and safety standards in California code and county requirements. Classrooms lacked the necessary equipment, including appropriate changing tables, privacy screens, ventilation, and running water."

"Several schools used desks as changing tables, one changed students on a mat on the bathroom floor, and one program with two classrooms had no changing tables. Some schools had changing areas in private bathrooms or toilet compartments but lacked the necessary clear floor space or adequate stepping stools. In all cases, these bathrooms lacked basic compliant features, including acceptable heights, application of grab bars, toilets, dispensers, or lavatories."

"Many of these sites also lacked privacy screens, with staff changing students in open classrooms behind pocket charts or nothing at all. At one school, the OIM entered to find students being toileted in the bathroom with the door open, visible to adults and students. A staff member explained that District policy requires two adults to be present, and therefore the door remains open during toileting or changing."

"At one school, staff expressed concerns over loss of instructional time, as several classrooms with 18 total students used the one bathroom for toileting and changing. Similarly, concerns over staff safety were also raised, noting that they lacked the appropriate stepping stools and were required to lift many students, multiple times a day, onto the table."
The monitor also found accessibility problems at multiple sites, including that one school's main entrance was only accessible by stairs and another school had multiuser restrooms that were only accessible by stairs, did not have handicap accessibility features and appeared to have never been used. He noted that all the issues were indicative of a lack of support to schools and poor leadership by the district's Division of Special Education and Facilities Services Division professionals.
The report also stated that the failures were in violation of district policies, practices and procedures, showed a disregard for students' dignity and are in violation of Title II of the California Code of Regulations and District Policy.
Rostetter had originally visited two schools and documented the violations he found and then decided to visit 11 more. The report includes a response from the district regarding a letter Rostetter has sent after visiting the two schools, 153rd Street and Broadus Elementary.
Included was the district's response to the letter, which the report summarized as saying the district disagreed with the monitor's stated conclusions that the conditions observed during two visits "indicates the Division of Special Education leadership's deliberate indifference for ensuring basic health and safety conditions for its students and staff." Furthermore, it challenged the monitor's determination that the district is engaging in behavior that is "negligent," stating this was an unsupported legal conclusion.
The district also stated that it was in the process of receiving approvals to make changes at restroom facilities for PALs classrooms.
Support The 74's year-end campaign. Make a tax-exempt donation now.