VIDEO: 3 Things to Know About Bobby Jindal's Education Platform Ahead of Our NH Summit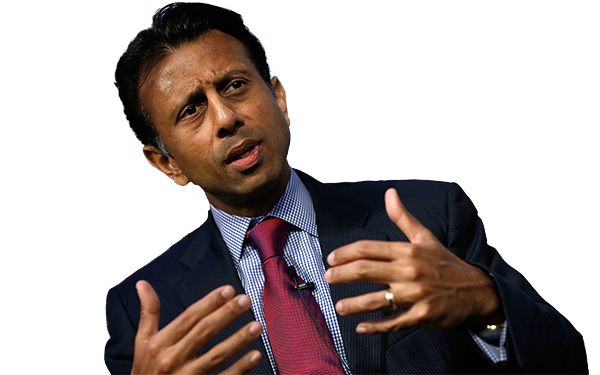 This video is part of a series commissioned to introduce the political leaders set to speak at the August 19 New Hampshire Education Summit (in no particular order). Watch all videos, and read the complete series, and be sure to watch the Summit live on Wednesday the 19th right here at The74Million.org. More info: EdSummits2015.org
Louisiana Gov. Bobby Jindal is one of a half-dozen Republicans confirmed to take part in The Seventy Four's election summit Aug. 19 in Manchester, New Hampshire.
Jindal earlier this year released a
national education reform plan
, calling for greater school choice, tenure reform and "educator freedom," primarily ending the Common Core. The two-term governor of Louisiana has tackled all of these issues in his home state.
---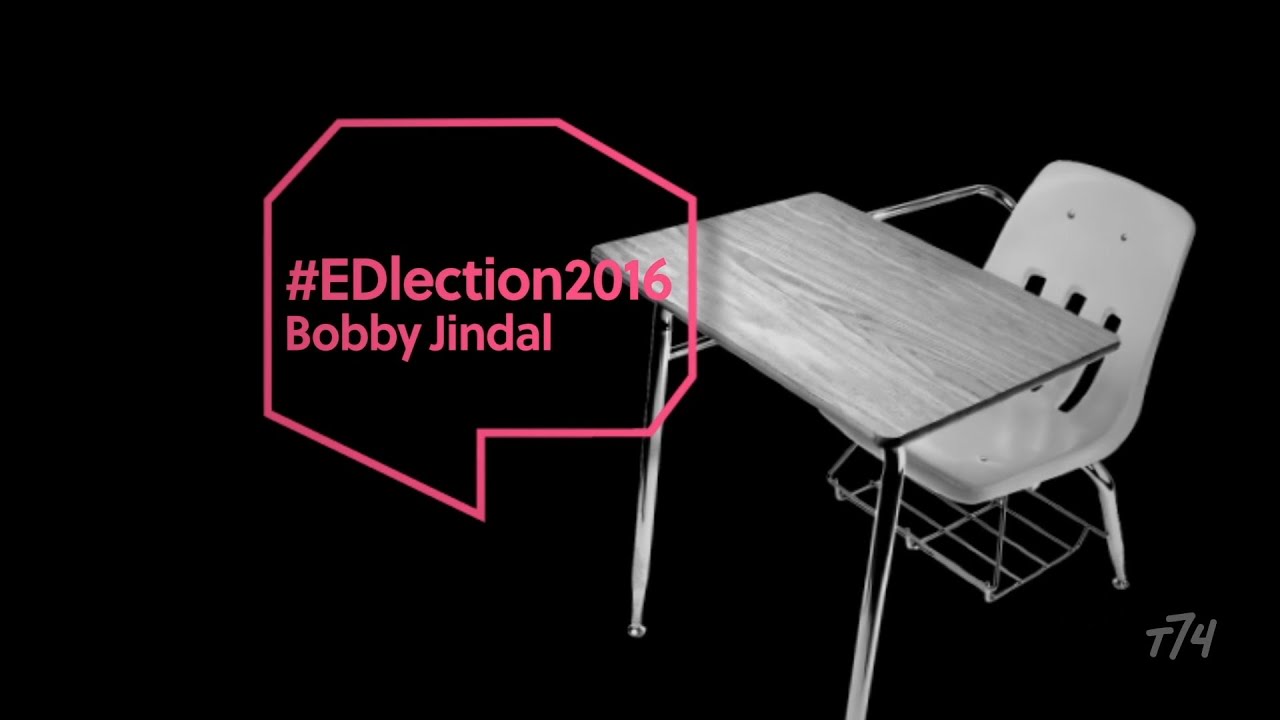 ---
In advance of the event (which will be live streamed here), here are three things to know about Jindal's record in Louisiana and his K-12 platform. (Don't forget to check out Jindal's baseball card.)
Common Core
Jindal is one of several GOP contenders who flipped his position on Common Core. As
Politifact notes
in rating his position as a "full flop," Louisiana adopted the standards in 2009 with Jindal's blessing, and he appointed Core advocate John White to the state superintendent job the next year.
He maintained that support through the spring of 2014, when he backed away from the standards in an
op-ed in USA Today
, citing increasing federal involvement and opposition from parents:
"It has become fashionable in the news media to believe there is a right-wing conspiracy against Common Core. The folks who think that need to get out more. The rebellion against federal government mandated testing is widespread and is led by parents of all stripes and political persuasions.
If we get to the point where we are ignoring parents, we are making a big elitist mistake. I have news for Washington: We can have rigorous standards without giving control to the federal government. Parents deserve a voice in this debate."
Jindal didn't just speak out against the standards, though. He sued the federal Education Department and Secretary Arne Duncan last summer, arguing the department illegally coerced states into adopting them,
The Washington Post reported
.
And he made several attempts to have Louisiana back out of the standards, including
failed legislation
. His move to suspend contracts with test providers set off an unsuccessful
court battle
with the state education board. He
agreed
earlier this year to a
compromise
under which the state education board will review and possibly rewrite the standards, which will be open for public comment, the Times Picayune reported. The review will occur in 2016, after Jindal has left office.
Vouchers
Jindal, like many other Republicans in the race, is a staunch supporter of vouchers.
"To oppose school choice is to put the wishes of the adults who control the status quo ahead of the needs of our children. To oppose school choice is to oppose equal opportunity," he told an audience in Washington in 2012,
The Huffington Post reported
.
Louisiana adopted a program that gave scholarships to children whose schools received a C, D or F grade, but a state court ruled the program unconstitutional because it was paid for with funds earmarked for public education,
according to Fox News
.
Jindal and the legislature eventually came up with a new way to pay for the program, but the court battles continue.
The Justice Department, citing a 1975 desegregation order banning Louisiana from paying for tuition at private schools that discriminate on the basis of race, sued in 2013 to stop new vouchers unless the state got the permission of a federal court. The feds have since dropped that demand and are instead seeking to monitor the program via regular information from the state,
according to the Times Picayune
. The case is currently pending in federal court.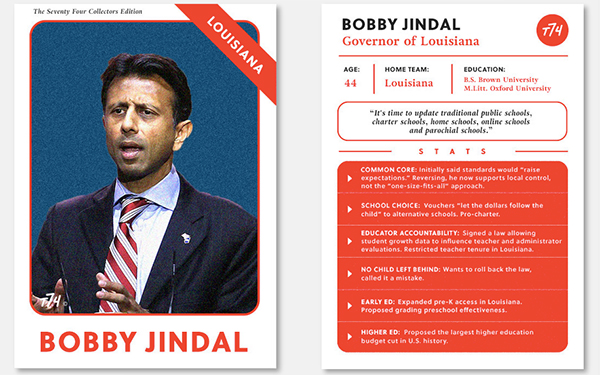 Teacher Tenure
Jindal in April 2012 signed a broad education overhaul bill, including provisions that created the voucher program and changed teacher tenure regulations, tying tenure to student performance and making it harder for new teachers to get tenure.
Those provisions, too, were challenged in court. The Louisiana teachers union said they violated a state prohibition on including more than one topic in a bill. The state Supreme Court in 2014 ruled the law constitutional, saying the union failed to show that Jindal's many provisions amounted to a "grave and palpable conflict" with the one-object rule,
according to the Times-Picayune
. But separately, teachers argued that the law violated their due process protections, and in February of this year, a state appeals court ruled in favor of a teacher who had been fired under the law,
according to The Advertiser
.
Get stories like these delivered straight to your inbox. Sign up for The 74 Newsletter