VIDEO: How an All-Asian Musical Theater Troupe Is Reshaping the Culture of Chinatown's P.S. 124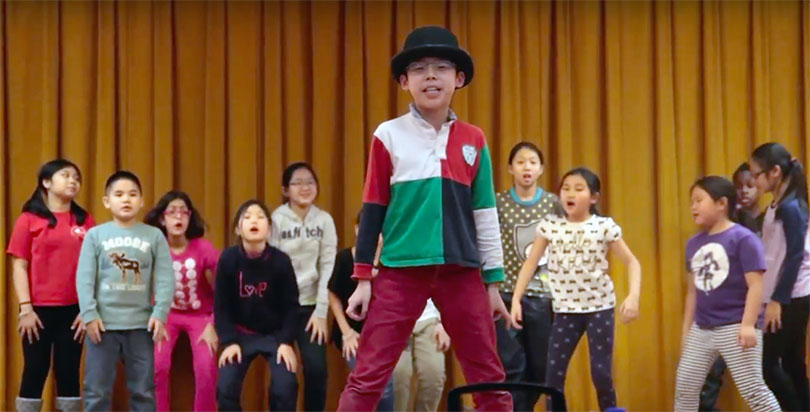 (New York City) — The first time I saw Aaron Wang take the theater stage, it was a blustery December afternoon in New York City's Chinatown, the 10-year-old belting out "Ya Got Trouble" from Meredith Wilson's hit musical "The Music Man:"
"Mothers of River City
Heed this warning before it's too late
Watch for the tell-tale signs of corruption
The minute your son leaves the house
Does he rebuckle his knickerbockers below the knee?"
"Trouble!" his classmates — playing the aforementioned mothers of River City — bellowed behind him, as one girl promptly swooned in perfect rhythm and fell into the waiting arms of the chorus.
Wang is an actor with the Theater Club of P.S. 124, the three-time winner of the Outstanding Elementary Production Award at the annual iTheatrics Broadway Junior Theater Festival. Held every January in Atlanta, the festival is a three-day frenzy of songs and choreography featuring K-12 theater groups from across the country. This year, the audience swelled by 4,000 attendees, and musical theater star Darren Criss performed on the closing day.
---
---
P.S. 124's Outstanding Elementary Production three-peat is impressive, though the club has another important distinction that sets it apart — it was the only Asian-American performing group at the event.
It's hard enough to find Asian actors on Broadway, let alone an entire Asian cast playing uptight Iowa townsfolk, but to see P.S. 124 take the stage in Atlanta is to realize that they belong.
Back to that December rehearsal: "Five minute break!" Mr. Olsen, the school's drama teacher, calls out. The townsfolk of River City, mostly 9 and 10 years old, race down the steps of the stage and break into laughter, chasing one another around the auditorium. Some started studying; most of them circled around my video camera, poking and prodding buttons.
"Are you making a movie?"
"Are we gonna be on TV?"
"Make a movie of me," demanded one of the fourth graders.
"No, me!"
"Err," I said, trying to shield expensive equipment from collapsing into a heap of plastic and glass.
I'd been making documentaries of K-12 kids for nearly a year at this point, and while most of them usually stick their tongue out self-consciously at visiting journalists and then coolly pretend as if we aren't there, I'd never met fourth graders who were so attuned to the camera.
"They weren't always like this," Mr. Olsen said. When the theater club started six years ago, the iTheatrics Junior Theater Festival directors visited the school to see if the children had any showtune potential, and were met with a bunch of timid children who barely spoke above a whisper.
Now, they're all camera divas.
"I wanna be an actor someday," said Phoebe He, 10, who played the female lead Marian and had a solo in "Goodnight, My Someone." I asked her what her parents thought of this, and she shrugged: "My parents are 100 percent fine as long as I earn money. If I just do small parts, I might have to get another job to make sure I have enough money to live."
I spoke to her mother later on and asked about her daughter's desired career path — and financial projection. Having grown up in a strict Chinese household myself, I know that it's an Asian mother's nightmare to be informed by their daughters that they want to lead a life of art and acting.
Yanxia Feng, Phoebe's mother, reacted to it less passionately than I know my mother would have (and actually already had): "My philosophy is that whatever she likes, I support her." '
Feng, like most of the students' parents, is a first-generation Chinese immigrant. She and the other parents are supportive of the club, and learning about musicals themselves.
"The musical is a new form of art to me," she explained. "As Phoebe is training in Theater Club, I'm learning about it as well."
I asked Aaron Wang, who played Harold Hill, if he planned on continuing his career in acting after P.S. 124 defended its title in Atlanta.
"When I was little, I never considered acting," he frowned. "It would be nice to be an actor. I would be a good actor."
"Break's over! Back onstage, everyone," Mr. Olsen called out. The cast returned to their original blocking, frozen in place after the last note of "Ya Got Trouble." They had a few more hours of practice ahead — after all, they had a championship to defend.
---
74 Profile: America's Oldest Teacher Turns 102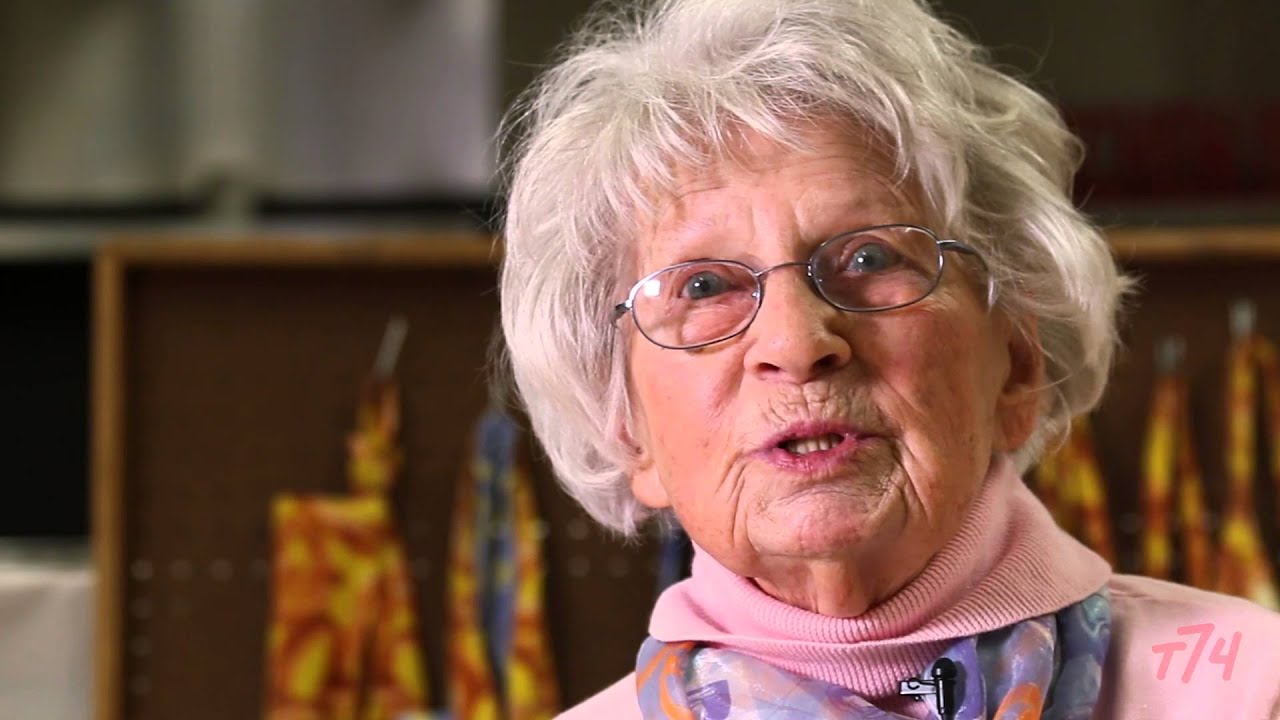 74 Films: The Schools at the Center of California's Drought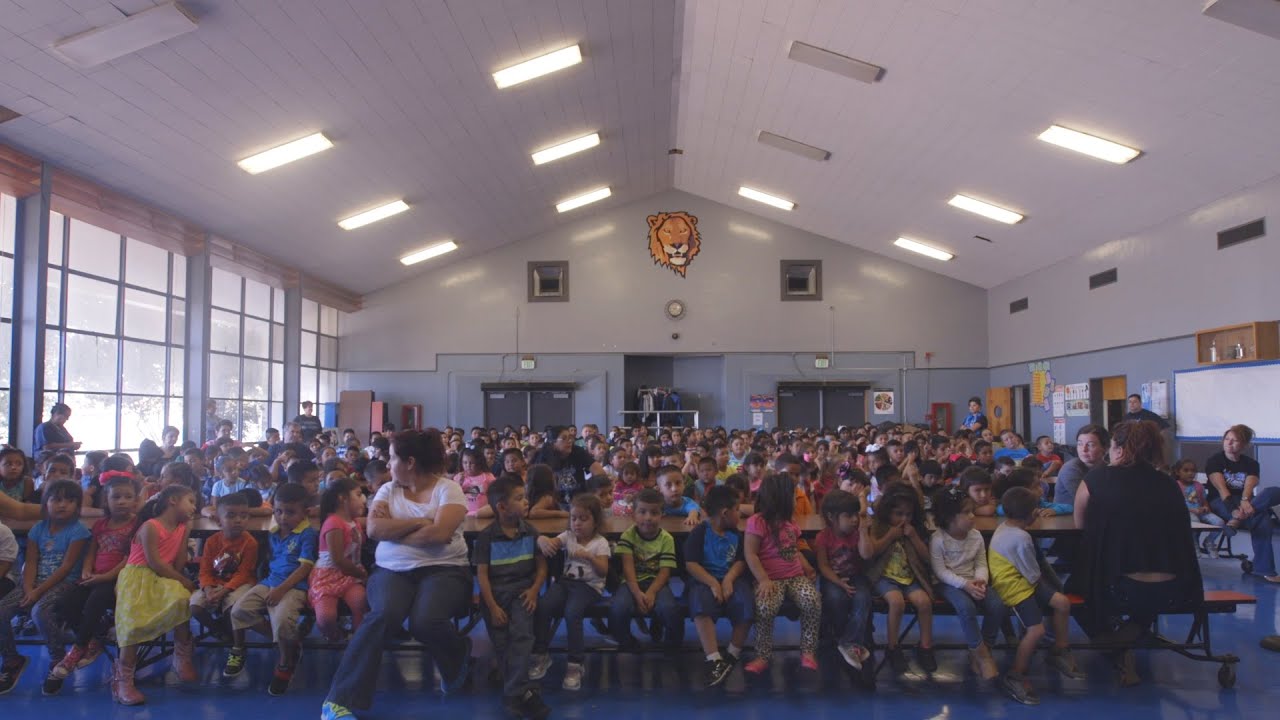 Support The 74's year-end campaign. Make a tax-exempt donation now.