U.S. Supreme Court Strikes Down Use of Affirmative Action in College Admissions
Chief Justice Roberts wrote that the admissions processes at Harvard & UNC violate the equal protection clause of the 14th Amendment.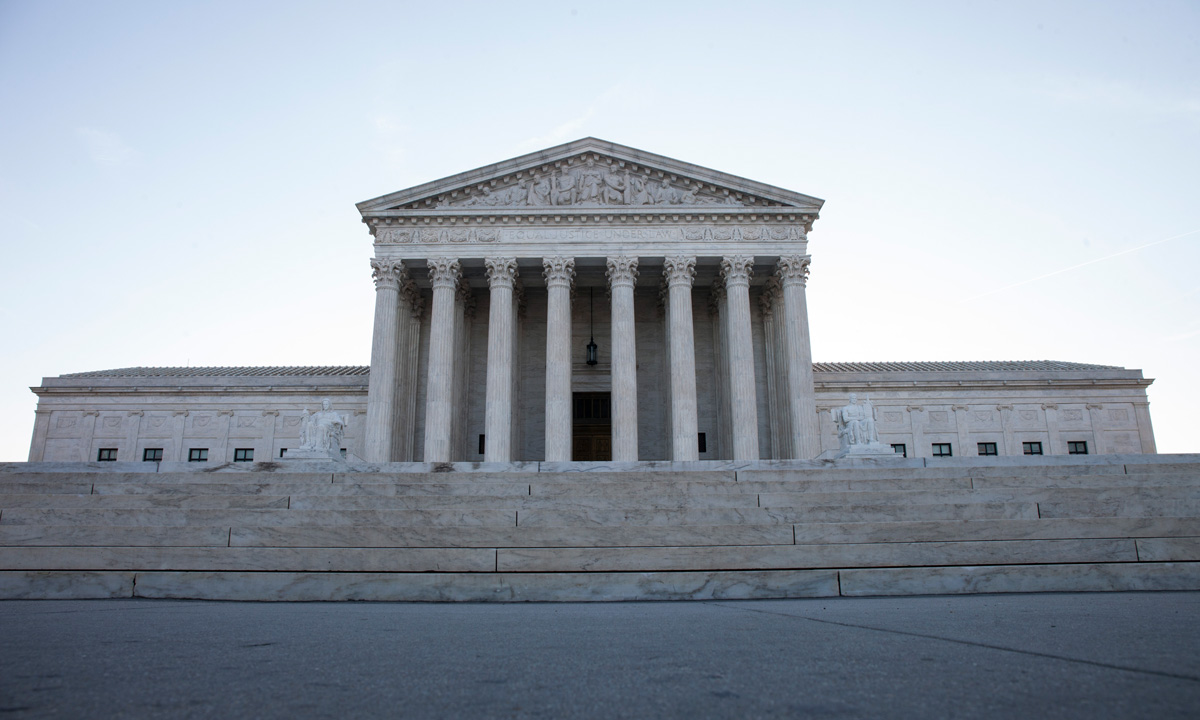 Get stories like these delivered straight to your inbox. Sign up for The 74 Newsletter
WASHINGTON — The U.S. Supreme Court on Thursday ruled that two prominent universities' consideration of race in acceptances violated the U.S. Constitution, effectively reshaping the role of affirmative action in the college admissions process throughout higher education.
In a 6-3 decision, Chief Justice John Roberts, writing for the majority, wrote that the admissions processes at Harvard University and the University of North Carolina violate the equal protection clause of the 14th Amendment.
"Because Harvard's and UNC's admissions programs lack sufficiently focused and measurable objectives warranting the use of race, unavoidably employ race in a negative manner, involve racial stereotyping, and lack meaningful end points, those admissions programs cannot be reconciled with the guarantees of the Equal Protection Clause," Roberts wrote.
"Many universities have for too long wrongly concluded that the touchstone of an individual's identity is not challenges bested, skills built, or lessons learned, but the color of their skin. This Nation's constitutional history does not tolerate that choice," Roberts continued.
Because Harvard is a private institution and UNC is a public institution, this decision affects higher education across the board.
The three liberal Justices, Sonia Sotomayor, Elena Kagan and Ketanji Brown Jackson dissented.
Jackson recused herself from the Harvard portion of the decision.
Jackson participated in the debate of the UNC case but not the Harvard case because she is a graduate of Harvard College and Harvard Law School and recently sat on the Harvard Board of Overseers, which is one of the two governing boards for Harvard University.
The decision stems from a 2014 lawsuit against Harvard College and a separate lawsuit against the University of North Carolina. The two suits sought to overturn Grutter v. Bollinger, which is currently how universities use race-conscious admissions.
Harvard and UNC have argued that race is one of the many factors that the universities consider in admissions, along with socioeconomic status and extracurricular activities, and they make admission decisions within the guidelines set by Grutter.
Both suits were filed by a group called Students for Fair Admissions, which is funded by Edward Blum, a conservative legal activist who has launched multiple lawsuits over what he sees as racial preferences in school admissions.
For the Harvard case, the group alleges that Harvard violated Title VI of the Civil Rights Act because Asian American applicants are less likely to be admitted compared to similarly qualified Black, Latino or Indigenous applicants. Title VI bars institutions that receive federal funding from discrimination on the basis of race.
The UNC case argues that because the university takes into consideration race in its admissions process, it violates the 14th Amendment's equal protection clause.
Federal courts rejected Students for Fair Admissions' arguments and sided with the universities.
Affirmative action stemmed from the civil rights movement of the 1960s, when President Lyndon B. Johnson issued an executive order barring discrimination in the workplace based on race, religion — and later gender — by those entities that received federal contracts and subcontracts.
There are nine states that have banned race-based affirmative action from being implemented in public institutions: Florida, California, Michigan, Nebraska, Arizona, New Mexico, Oklahoma and Idaho. Washington state rescinded its ban on affirmative action in 2022.
Oral arguments
During oral arguments last year, members of the court's conservative wing, who now make up a 6-3 majority, questioned if it is legal for universities to consider race and for how long such policies should endure, pointing to a 2003 case that predicted that affirmative action would no longer be needed in 25 years.
The case, Grutter vs. Bollinger, allowed the limited use of race to be considered in college admissions, and held that race was merely one of many considerations given in an applicant. The case allowed the University of Michigan Law School to consider race in its admissions process in order to help create a diverse student body.
Justice Clarence Thomas, a conservative and the only Black man on the Supreme Court, pressed lawyers defending the schools' policies on how diversity benefited education.
"I didn't go to racially diverse schools but there were educational benefits. And I'd like you to tell me expressly when a parent sends a kid to college that they don't necessarily send them there to have fun or feel good or anything like that. They send them there to learn physics or chemistry or whatever they're studying," Thomas said to Ryan Park, the attorney representing UNC. "So tell me what the educational benefits are to that?"
During oral arguments in October of last year, supporters of affirmative action rallied outside the Supreme Court.
Washington State Standard is part of States Newsroom, a network of news bureaus supported by grants and a coalition of donors as a 501c(3) public charity. Washington State Standard maintains editorial independence. Contact Editor Bill Lucia for questions: info@washingtonstatestandard.com. Follow Washington State Standard on Facebook and Twitter.
Get stories like these delivered straight to your inbox. Sign up for The 74 Newsletter