Union's Survey About Why Teachers Leave Has Flaws, But Hints at Why They Stay
9% of California teachers left in 2018. The union's finding that 1 in 5 say they will likely leave in the next 3 years sounds like an improvement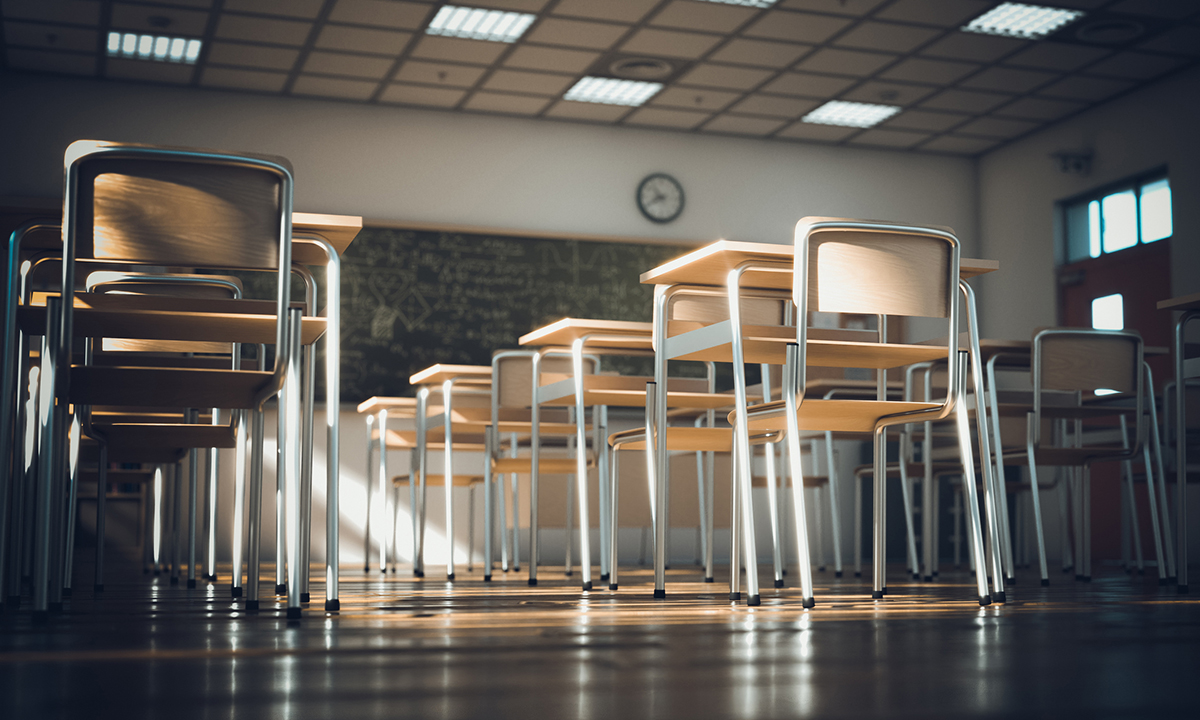 Support The 74's year-end campaign. Make a tax-exempt donation now.
In February, the National Education Association released a survey indicating 55% of its members would leave education sooner than planned. The survey received massive — and largely uncritical — national media coverage. Since then, union affiliates across the country have conducted similar surveys of members in their states, reaching similar conclusions and garnering similar coverage.
The California Teachers Association is the latest to join the party, issuing an 18-page report titled "Voices from the Classroom." The union commissioned Hart Research Associates to conduct a survey of 4,632 members, asking about their current working conditions and future plans.
The report contains a lot of information, but media coverage highlighted the message the union most wanted to emphasize: "Many teachers today are feeling acute levels of stress, job dissatisfaction, and are considering leaving the profession."
"Most Teachers in California Burned Out, Considering Other Professions: Survey," was the NBC Bay Area headline.
KRON 4 in San Francisco led with "68% of teachers describe work as 'exhausting,' CA survey says."
"California is about to lose even more teachers to burnout, survey warns," read the headline from the Sacramento Bee.
There is no basis on which to doubt teachers' stress levels. If they say they are stressed or exhausted, we should take them at their word. There is plenty to question, however, about the survey's findings of who intends to leave the profession and why.
California does not track statewide teacher turnover (a deficiency that ought to be corrected), but a report by the Learning Policy Institute found that 9% of California teachers left the profession in 2018.
Placing this against the union survey's finding that "one in five current teachers say they will likely leave the profession in the next three years," it sounds very much like 6.7% a year would be an improvement.
The survey capped the age of survey respondents at 62 years to "exclude teachers who are considering leaving their jobs to retire from the workforce." This is a welcome attempt to omit those who are planning to leave regardless of the working conditions. But it fails to entirely do so, because it asks for the teacher's plan in the next three years. Statistics from the California State Teachers Retirement System (CalSTRS) show that the average state public school teacher retires at 63.2 years of age, with the minimum retirement age set at 55.
The survey, then, should have excluded at least everyone over 60. This would have probably skewed the results, because the report states that current teachers aged 55 and older were the most inclined to leave teaching within three years (43% said they would).
Properly accounting for retirees is important. CalSTRS reports that 12,785 teachers retired in 2021, which is about 4.7% of the 270,000 classroom teacher workforce. Accepting the Learning Policy Institute's turnover numbers, it means that retirees comprise more than half of teacher turnover in the state.
It should surprise no one that a union survey finds more money would mitigate retention problems — and the report concluded that "teachers' compensation is too low to afford the high cost of living in California — a state with one of the highest levels of income inequality in the country."
However, numbers from the National Education Association show that the average California teacher earned a salary of $87,275 in 2022. The state union survey itself revealed that 76% of its respondents had a household income of more than $100,000, with almost half of those respondents earning more than $150,000. The mean household income in California is $78,672.
All of that to say that most California teachers are on the happy side of income equality.
The survey also found that teachers enter the profession for altruistic reasons. They have a sincere desire to help students. But they are not martyrs. They recognize there are tangible benefits to teaching that many other professions lack.
"Senior teachers who have been teaching for five years or more also identify job security (33%), a work schedule that includes summers off (32%), and health and retirement benefits (30%) as solid second-tier motivations," reads the report.
This is useful information. Over the past year, much has been reported about why teachers might leave. It's about time there was some survey data on why they stay, even when they say they might move on.
Teaching is a difficult and stressful profession. But it has its rewards, and they are not all abstract.
Mike Antonucci's Union Report appears most Wednesdays; see the full archive.
Support The 74's year-end campaign. Make a tax-exempt donation now.