Union Report: The National Education Association Assails Corporations … When Not Making Money From Them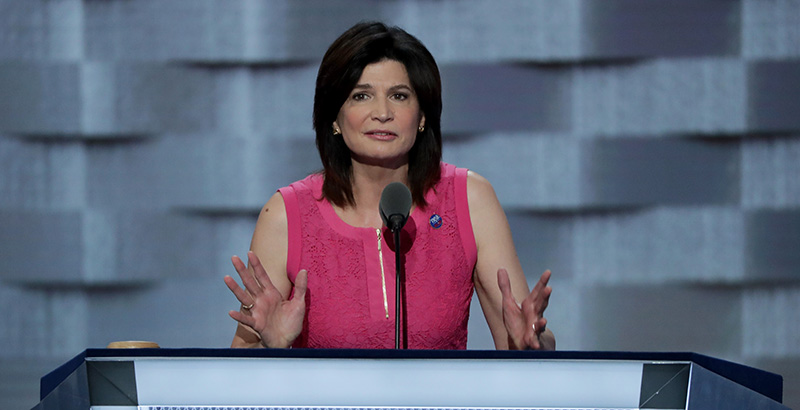 Mike Antonucci's Union Report appears Wednesdays; see the full archive
"For decades, corporate CEOs and the wealthy have fought to enrich themselves at the expense of the rights and pocketbooks of working people, and that harms families in communities across the country."
—Lily Eskelsen García, president of the National Education Association
This year the National Education Association took in more than $370 million in dues and agency fees and paid no taxes. Analysts, including myself, devote time and energy to ascertain where NEA spends its money. But the union routinely collects more than it spends. What does it do with the rest?
The NEA currently holds $108.5 million in investments. Its public disclosure reports require it to itemize only those investments that exceed 5 percent of the total in two categories: marketable securities and "other investments." NEA has almost $73 million in "other investments," no single one of which exceeds $3.65 million, so NEA is not required to itemize those transactions. Where that money goes is anyone's guess.
However, we do know where almost all of NEA's $35.7 million in marketable securities are invested. The marketable securities consist of various types of mutual funds — some that invest in bonds, some in stocks, and some that are indexed to exchanges. Here they are (rounded off):
Eaton Vance Atlanta Capital Small- to Mid-Cap Fund — $1.8 million
Federated Strategic Value Dividend Fund — $2.8 million
iShares Russell 1000 Growth Exchange-Traded Fund — $3.3 million
Loomis Sayles Bond Fund — $5 million
SPDR Standard & Poor's Dividend Exchange-Traded Fund — $2.8 million
Vanguard Total Bond Market Index Fund — $5 million
Vanguard Growth Index Fund — $3.3 million
Vanguard Institutional Index Fund — $2.2 million
Western Asset Core Plus Bond Fund — $5 million
The bond funds spread their investments among all sectors of the bond market: U.S. Treasury bonds, mortgage-backed securities, and other government and corporate bonds.
The dividend and stock funds invest in many major U.S. corporations: AT&T, Verizon, Target, Chevron, Exxon Mobil, IBM, Apple, Google, Facebook, Amazon, Comcast, Coca-Cola, Philip Morris, Microsoft, Boeing, JP Morgan Chase, Berkshire Hathaway, and Aramark. In fact, NEA invests in 9 of the 10 richest corporations in the United States.
The fund management firms themselves are enormously wealthy enterprises. BlackRock, which manages the iShares fund, handles almost $6 trillion in assets. Vanguard manages $4.2 trillion; State Street Global Advisors, almost $3 trillion.
Is Eskelsen García right? Have the people who handle all this money and run large corporations "fought to enrich themselves at the expense of the rights and pocketbooks of working people?" They certainly lobby the government and seek to elect friendly politicians. But they are ecumenical about it.
I haven't added up all the contributions in this OpenSecrets list of the top individual political contributors in the 2016 cycle, but the eyeball tests suggests that for every big-ticket Republican donor there is a big-ticket Democratic donor. I suppose it's possible that NEA executive director John Stocks hates having billionaire hedge fund managers Thomas Steyer and Jonathan Soros in the Democracy Alliance — the network of wealthy progressive political donors — but I doubt it.
Railing against the rich is a popular pastime among teachers unions. Union activists use corporate products like computers, cell phones, and social media — typically built by the world's very richest companies — to remind us every day how awful corporations are. It works because union members are working class. But it also serves to disguise the fact that labor unions and their officers and staff have more in common with those corporations and their employees than the unions would like to let on.
Union Report will have more on that in a future column.
Support The 74's year-end campaign. Make a tax-exempt donation now.